We are delighted that leading online knitting and crochet retailer, Deramores, is supporting RBL in a very crafty way.
Since 2020, the Royal British Legion has partnered with Deramores on a range of poppy themed kits and digital patterns for knit and crochet, allowing crafters to make their own poppy accessories, decorations, and homewares.
There's something for all skill levels, and a portion of every sale is donated to RBL.*
Crafters are encouraged to share their creations on social media using the hashtag #DeramoresPoppy.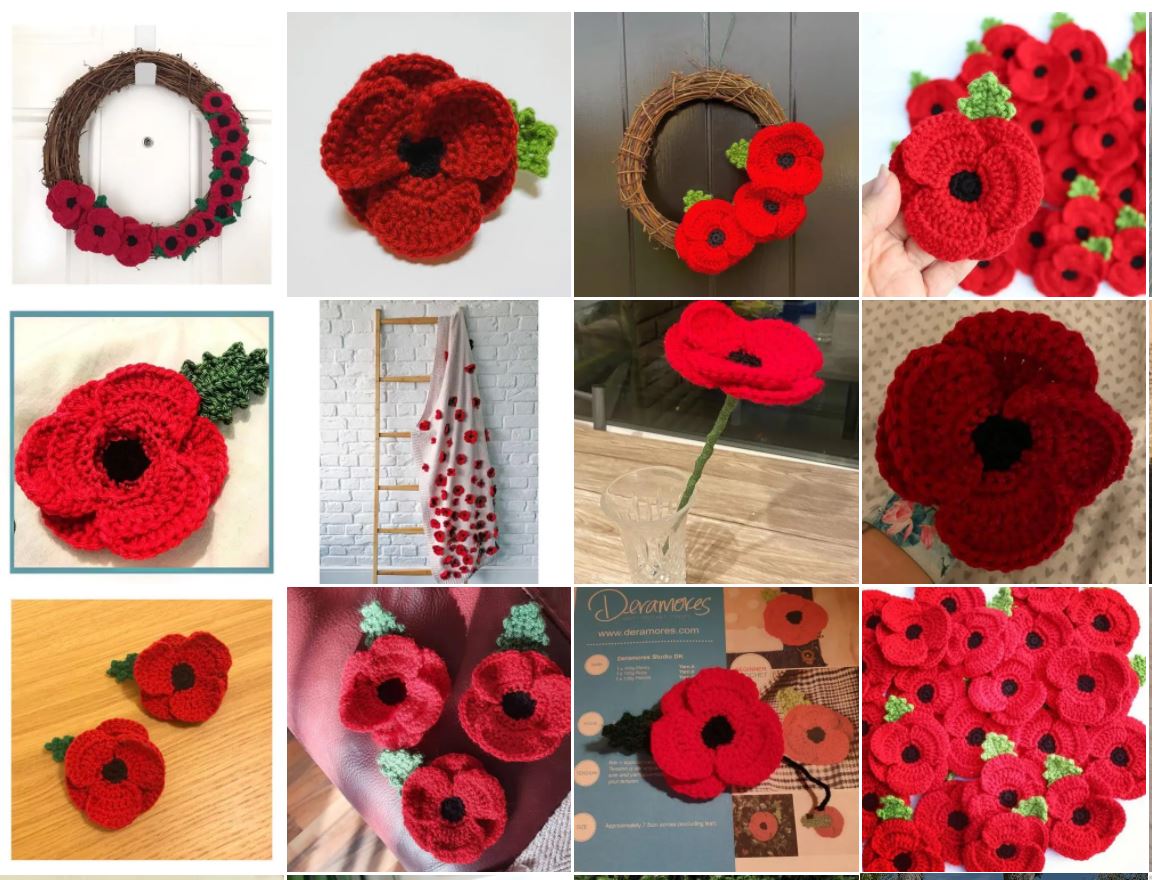 Browse the current Deramores partnership collection.
*50% of the RRP excluding VAT from the sale of the Digital Pattern Product, and 10% of the RRP excluding VAT from the sale of the Crafting Kits, will be paid to Royal British Legion Trading Limited (Company no. 4783730 registered in England and Wales) which gives its taxable profits to The Royal British Legion (Charity no. 219279) and Poppyscotland (Scottish Charity No. SC014096) and a company limited by guarantee, registered in Scotland No. 194893).
Centenary Design Competition: the 100 Years Blanket
To celebrate our centenary in May 2021, Deramores launched a competition to give supporters the chance to have a design included in a new crafting kit product: the 100 Years Blanket.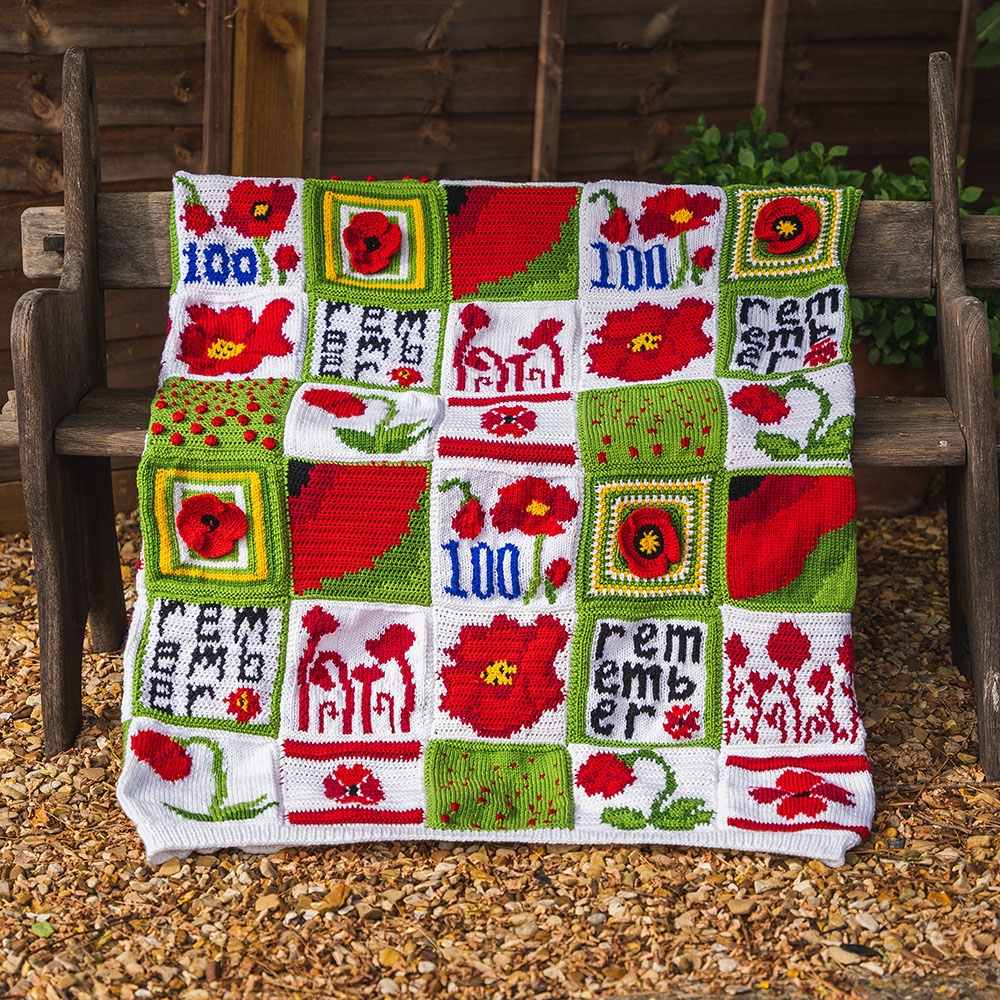 The incredible kit is now for sale on the Deramores website, where you can also find out details about the winning designers.