ATCO and the Royal British Legion are proud to join forces in 2021 to celebrate both their centenaries.
To mark this historic double anniversary ATCO is donating a proportion of the sales value from three select mowers in the 2021 ATCO range to RBL.
A quintessentially British lawnmower brand, ATCO built the first mass-produced petrol lawnmowers at its Birmingham factory in 1921. This brought affordable, easy-to-use motor mowers to households everywhere. A lot has changed since then, but the British racing green colour, quality and superior cutting performance can still be seen in all its mowers today. ATCO have continued to earn an enviable reputation for delivering outstanding quality and performance.
"We are proud to be partnering with the Royal British Legion and recognise the work they do providing life-long support to the Armed Forces community" says Gary Whitney, Managing Director at STIGA Ltd, owners of the ATCO brand.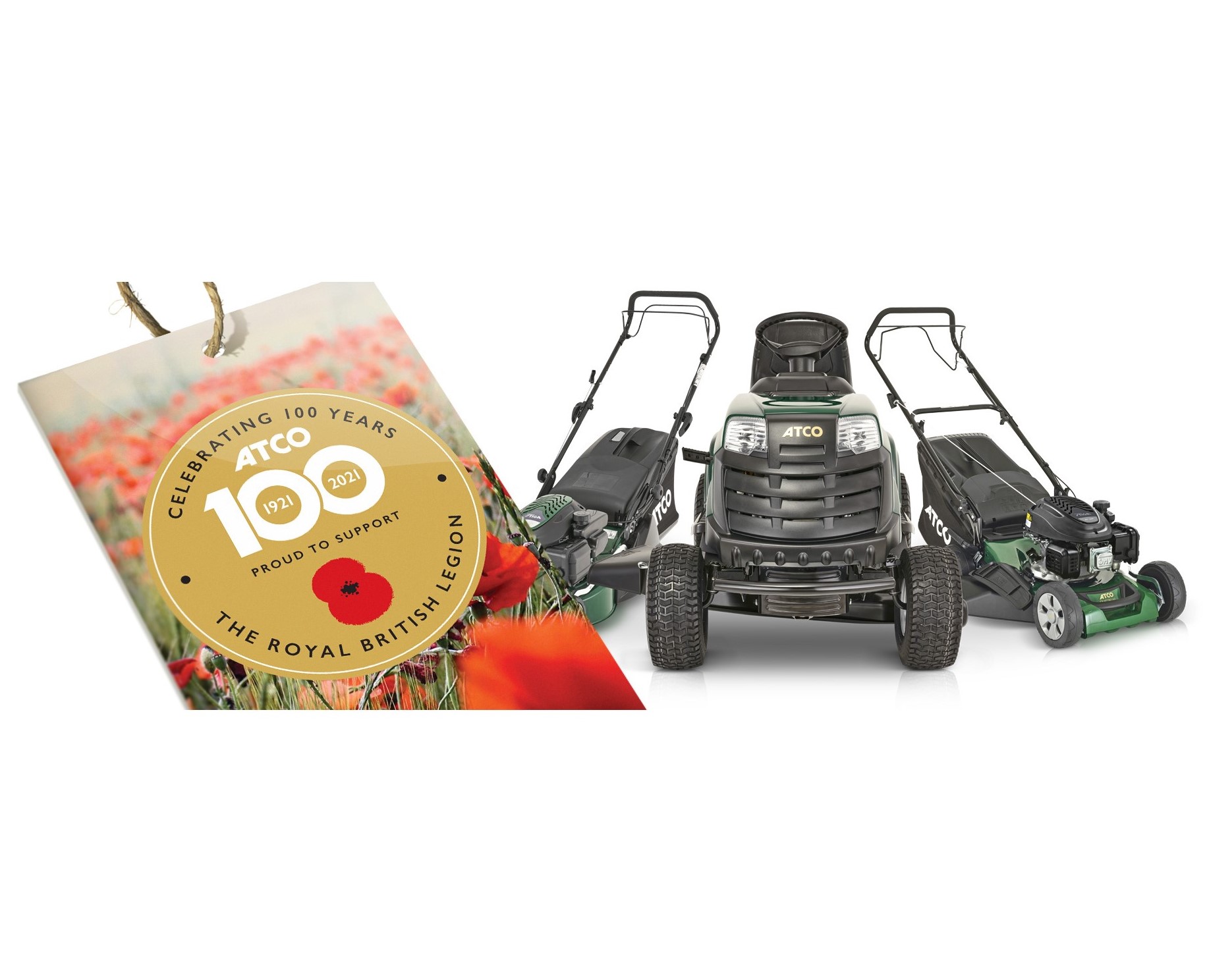 To show their support, ATCO is donating £20 from every sale of the Liner 16S and Quattro 16S mowers, and £100 from every sale of the GT43HR tractor model, in the 2021 ATCO range to RBL.
Each mower is decorated with a unique centenary logo to support the partnership.
Ben France, Head of Corporate Partnerships at the Royal British Legion says:
"We are delighted to be working in partnership with ATCO and we are very grateful for their generous pledge of donations on their products. It's a wonderful way to mark both centenaries and donations raised are used to provide life-long support to serving and ex-serving members of the British Armed Forces, their families and dependents through hardships, injuries and bereavements."
The mowers are available from any ATCO dealership and online at www.atco.co.uk.