As the world awoke from the horrors of the Second World War nations and communities began to rebuild.
While Britain and nations across the world tentatively begin rebuilding national economies and communities in the wake of a global pandemic, in 1945 governments across the world faced immense challenges. Infrastructure, industries, and transport links all had to be rebuilt, accommodation found for millions left homeless, and communities, towns and cities pieced back together.
As those on front lines began to make the long journey home, nations worked to bring a sense of regeneration, hope and normalcy to their societies.

No part of the UK had been left untouched by the war.
More than 2 million homes were badly damaged or destroyed in England, Scotland, Wales and Northern Ireland. © IWM (H 3978)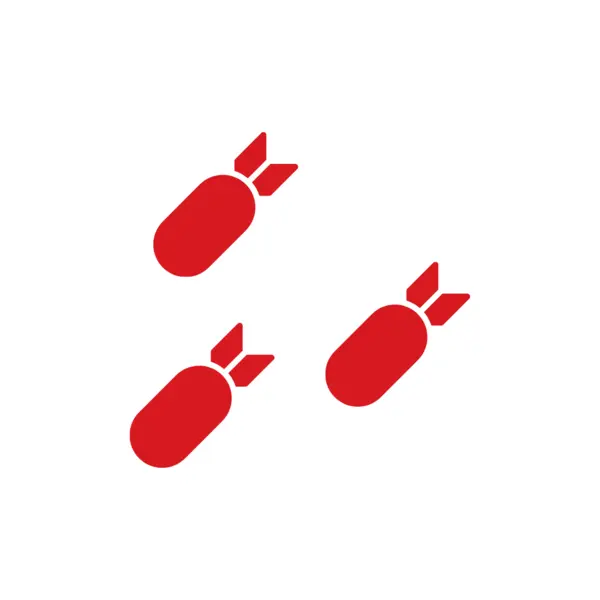 20,000
More than 20,000 bombs fell on London, destroying or damaging beyond repair 116,000 buildings.
Bombing raids also left 100,000 people homeless in Belfast and 35,000 homeless in the town of Clydebank.
During a three-night blitz on Swansea more than 11,000 buildings and homes were destroyed or damaged.
Liverpool was the most heavily bombed British city outside London.
And during the first eight days of May 1941, Merseyside was bombed almost every night. © IWM (HU 36162)
As a child in 1941 John McEwan was evacuated from the city to the Welsh countryside.
Returning five years later, he recalled the devastation the air raids had caused.
"I came home in December 1945 as a six-year-old and Liverpool was grimy, dusty, the air was polluted, you could almost taste it.
Lots of streets where I lived were still dangerous from the war.
"Almost all the roofs in the area had some kind of damage and every now and then there was a gap in a row where a house had taken a direct hit and been completely flattened."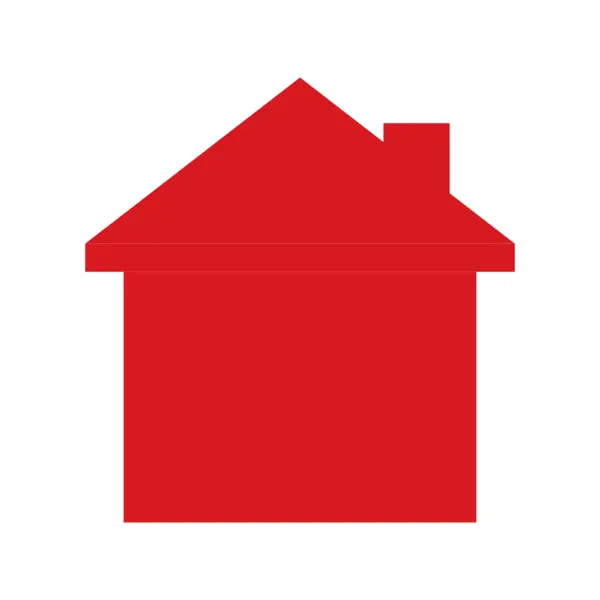 750 K
At the end of the war it was estimated 750,000 new homes were needed. And between 1945-1955 one million new homes were built, many in new towns such as Stevenage.
How WW2 drove social change
The need for rebuilding wasn't unique to Britain though.
Across Europe and Asia, towns and cities had suffered major damage.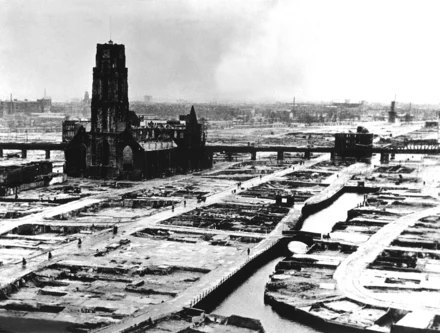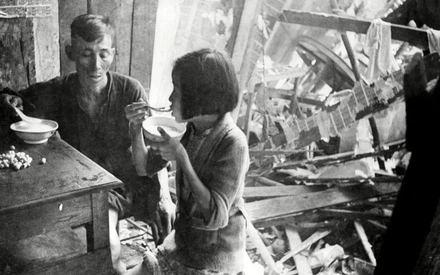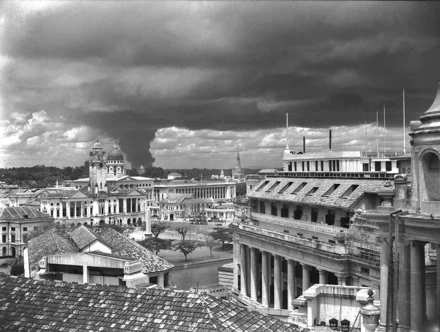 In the Netherlands Rotterdam saw the destruction of thousands of buildings, including 25,000 homes and four hospitals.
On Malta approximately 30,000 buildings were damaged or destroyed, around 29,000 of which were homes. Other buildings destroyed included over 100 churches and 50 hospitals or colleges.

In Asia, Allied bombing of Singapore at the end of February 1944 resulted in the destruction of nearly 40% of all warehouses in the commercial Empire Dock area.

And in an attempt to slow the advancing Japanese, Royal Engineers also blew an estimated 250 bridges on the Malaya peninsula.

The key bridge the British blew on 31 January 1941 was the causeway that linked Singapore to the Malayan mainland.
VJ Day 75