Most people remember where they were or how they found out the Second World War was finally coming to an end.
As the war ended in Europe, VE Day was celebrated across the western world. Read some of the incredible stories and recollections of that day from the inspirational who people lived through it.
Charlotte Webb
Charlotte Webb, 95, joined the Artillery Territorial Service (ATS) in 1941 as she felt it was her duty to sign up and volunteer for the war effort. "It was quite a culture shock for a country girl like me from Shropshire, there I was doing my training with girls from different backgrounds, cities and towns."
"It was quite an eye-opener in every sense, especially when it came to learning various things such as gas mask training, bomb threat drills and learning how to address and be instructed by one's seniors."
After completing six weeks basic training she took up a post at Bletchley Park. Because her work was highly classified Charlotte had to sign the Official Secrets Act, meaning not even her parents knew what she was doing at the now famous site. However, during her time there, she revealed that she was part of a team that helped paraphrase Japanese encoded messages and send on to those posted elsewhere.
When VE Day was declared, Charlotte was still working at Bletchley Park and the news was slowly relayed around the site.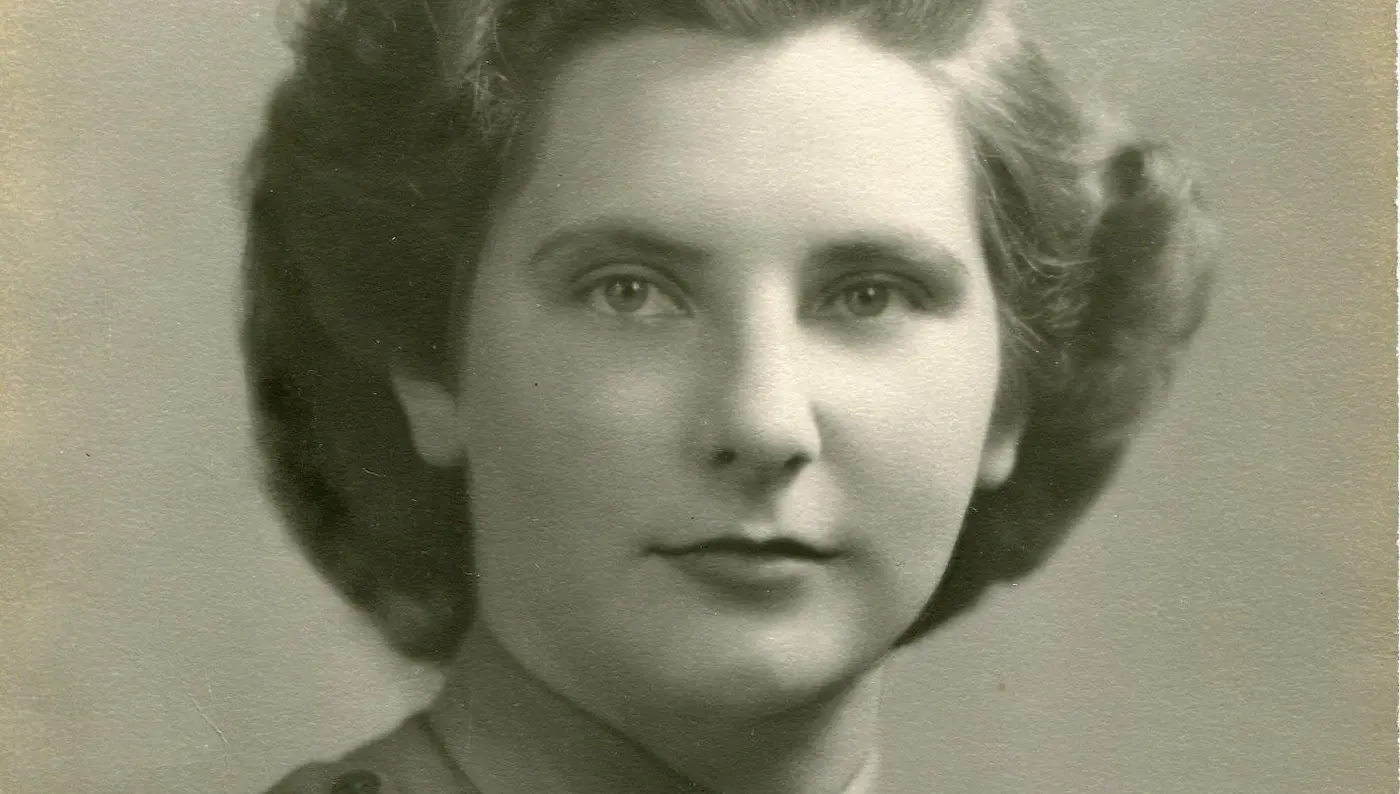 "It was wonderful to hear the war in Europe was over, but it made no difference to my work, I was still working towards the efforts in the Far East.
"Then I was in America when VJ Day was declared and there was so much jubilation from the Americans that war was entirely over."
After the war ended, Charlotte moved home and eventually decided to join the Territorial Army unit in Chester. After leaving the Army, Charlotte married in 1970 and began work with the Birmingham Law Society before retiring in 1986.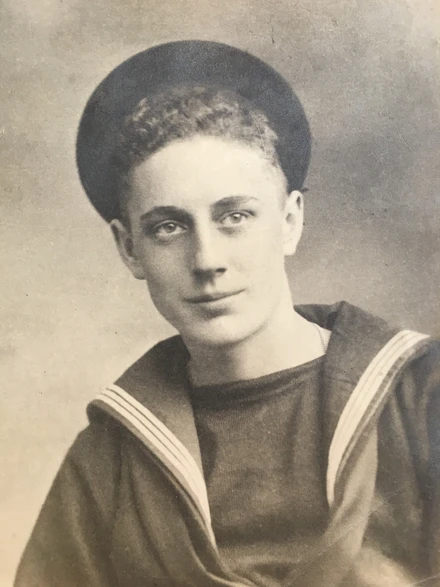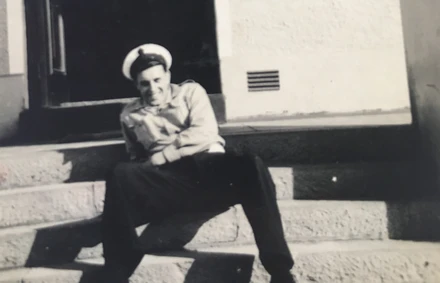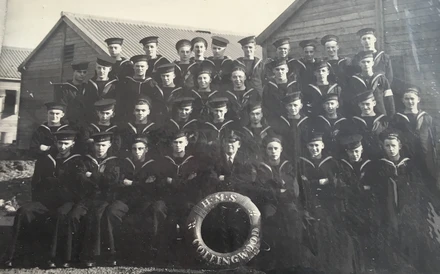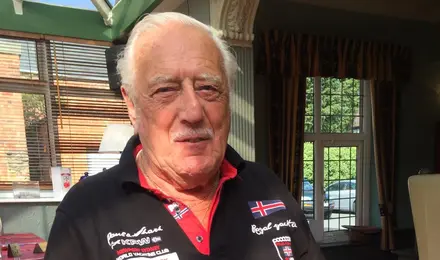 Ray Smith
Ray Smith, 93, joined the Royal Navy at 17 in 1942 and was stationed on board HMS Middleton, a ship involved in the D-Day landings.
"It was a happy ship in all, and we were very lucky not to suffer too many casualties, compared to those going on to the beaches in the bombardment."
"VE Day was truly a day of celebration! We docked and learnt of the surrender of Germany when we came back into port. We were all given leave which was met with exhilaration and relief – we wanted to be out and about celebrating with everyone else.
"We ended up going to London and joining in the celebrations right in the middle of Trafalgar Square and ended up partying all day long, meeting some lovely WRENs along the way who we ended up sleeping in a shop doorway with as there were no hotels available – but we didn't care it had been the best day ever!"
Last year Ray went back to Normandy with his Grandson Ryan for the first time as part of the Legion's D-Day commemorations.
Albert Jarrett
Originally from Jamaica, Albert Jarrett, 96, signed up to join the RAF in 1942 on the island before travelling to the UK in 1943. Joining at the age of 18 years old, Albert wanted to do his bit as part of the Commonwealth and move away from plans his father has put in place for him.
Training in Jamaica, Albert was soon on a ship bound for the UK, travelling via New York and spending 23 days at sea until his arrival. Based at Sutton Coldfield as part of the ground crew for the spitfires, Albert struggled to acclimatise to the UK weather, but soon got into the swing of day-to-day life in the RAF – sleeping with his rifle each night just in case it was needed.
Albert was in Sutton Coldfield, near Birmingham on VE Day.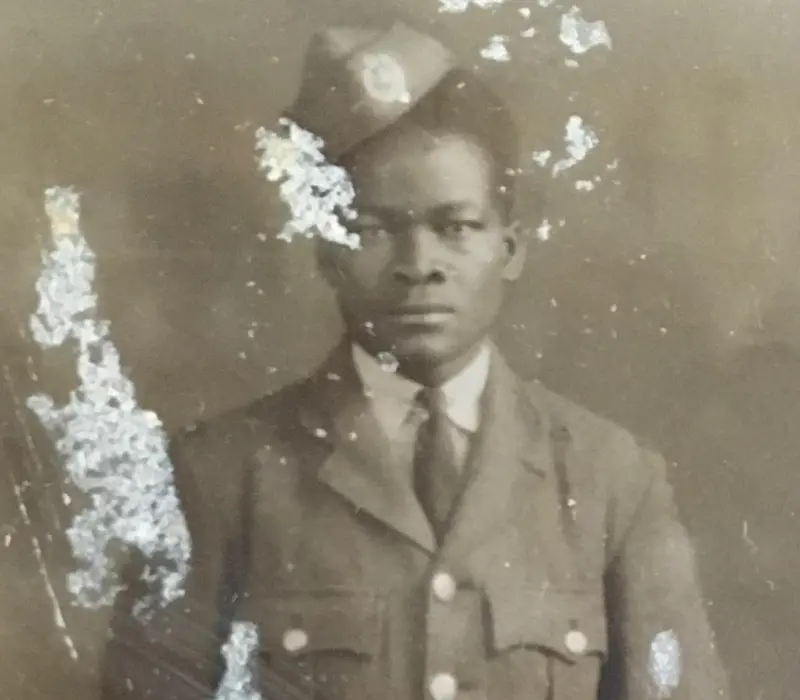 I was overwhelmed at the joy and celebrations going on around me!
"It was a marvellous day unlike anything I have experienced since. It was a great day and we celebrated and went along to the dancing halls to have fun – wonderful to be with so many relieved people!"
After he was demobilised in 1946 Albert went back to Jamaica but returned to the UK in 1953 as part of the Windrush generation.
"I had a duty to my home country, and it was a pleasure to serve as part of a greater commonwealth effort during the war. It was an experience that's for sure."
After the war Albert found work as a bus driver, got married and had a son. He is now married to his second wife, Shirley with whom he lives with in Birmingham and has three grandchildren.
Jack Bracewell
Jack Bracewell joined the Army in 1942 aged 19 and trained at Norton camp in North Yorkshire with the 11th Armoured Division C company. He later joined the 12th Yorkshire Parachute Regiment and trained for the D-Day landings in a camp on the south coast.
"It was kept very hush-hush, but I had an idea of what was afoot due to the amount of military personnel, there were thousands of us and hundreds of vehicles. We were confined to camp waiting to be deployed.
"I came in on Gold Beach on D-Day with the 1st Hereford, the 3rd Monmouthshire and 4th Kings Shropshire light infantry Regiments. I saw a lot of awful things that day."
On VE Day Jack was stationed in the north-eastern part of Germany, near the Danish border, when he heard the Germans had surrendered.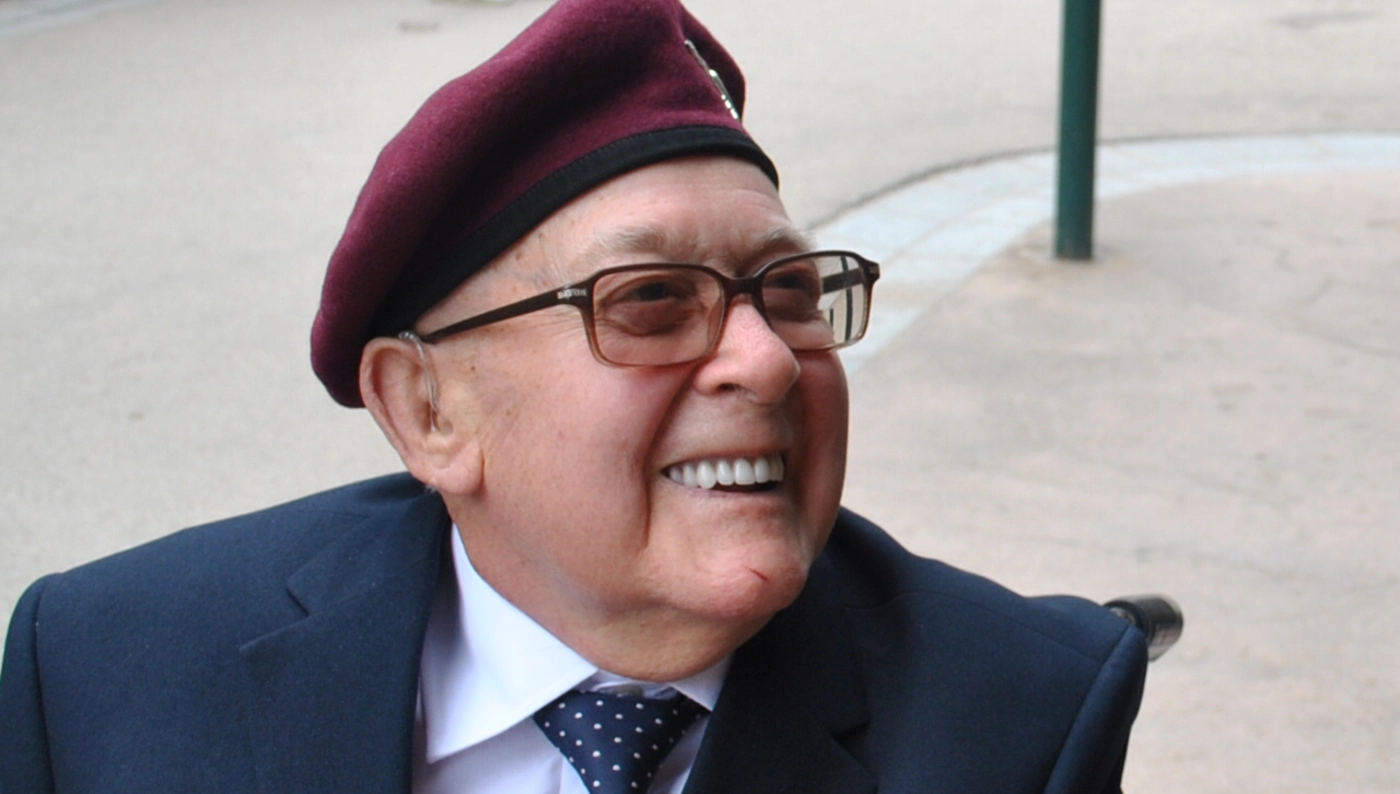 "In May 1945, I was stationed in the north-eastern part of Schleswig-Holstein Germany, near the Danish border, and things had noticeably quietened down. We heard a rumour going around camp that the war had ended, and everyone was asking is it true.
"When it was confirmed we were all euphoric and couldn't really take it in at first. There was a lot of drinking and singing that night."
In October 1946 Jack was de-mobbed and returned home.
"I had served four years and eight months. I was lucky I came home, many did not. They are the true heroes and that is why I go back, to honour their memory and pay my respect."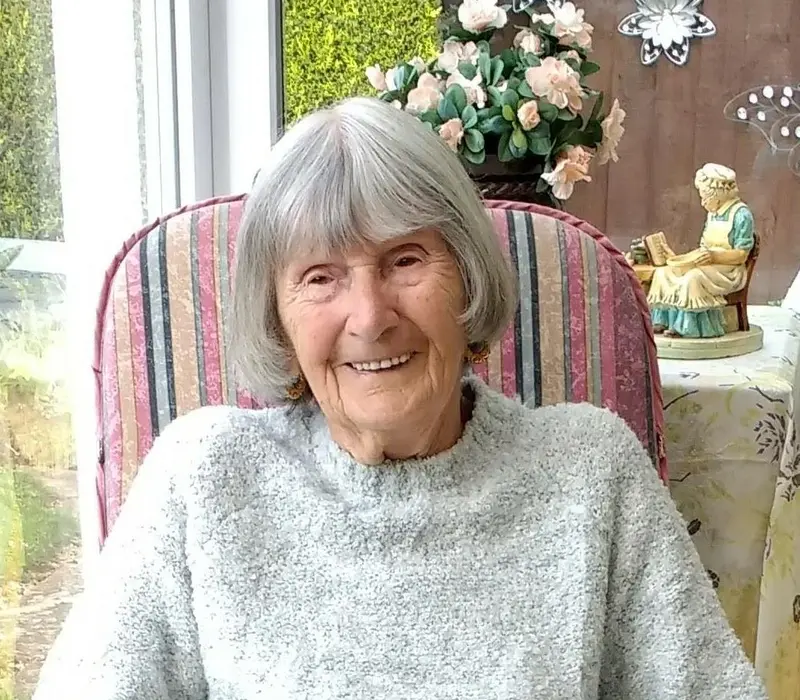 It was a once in a lifetime feeling of jubilation, the crowds and noise is like nothing I've experienced since Joan Hall, 95, celebrated VE Day in London.

She served for four years in the Women's Royal Air Force .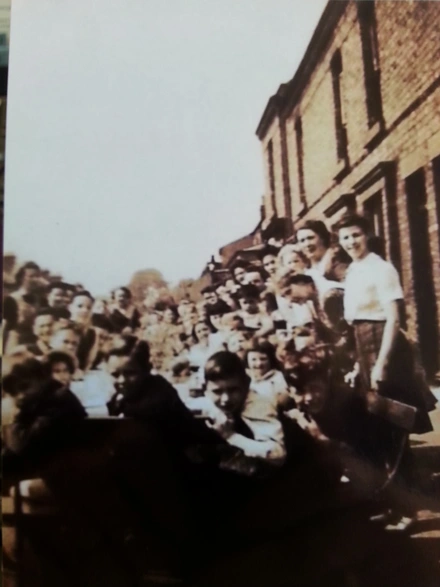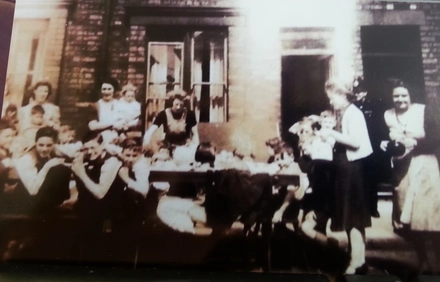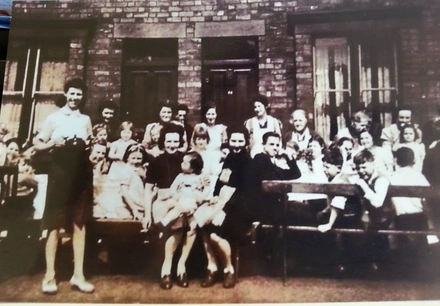 Joyce Hughes
Joyce Hughes, 85, was 10 years old and lived in Liverpool when the Second World War ended.

"During WW2 I was living in Vale Road, Woolton, and my mum and dad worked in a local component's factory.
"I remember going into the shelters three or four times. We were only children, so it seemed like a big adventure all the time. We were still going to school, but we had to carry little gas masks with us."

On the day the war in Europe ended Joyce and her siblings were in bed and were woken up by the sound of singing and dancing outside.
"There was a big bonfire lit at the bottom of the road, someone had pushed a piano out and everyone was on Vale Road singing and dancing. It was dark but everyone was out, fifty or more people in the street. We waited for mum and dad to come up and get us and they took us down to the bonfire. Everyone was happy, singing and hugging each other."
Betty Morris
Betty Morris, 94, was 14 years old living in Birmingham and in her last year at school when war broke out in 1939. Fourth oldest of six siblings, five sisters and one brother, she worked in a munitions factory to support the war effort after leaving school.
When news of the Germans surrender broke, Betty went out with friends celebrating in Oldbury town centre.
"I partied all day, dancing, drinking and enjoying the atmosphere around us! Everyone was so happy and jubilant, and I remember a lot of bonfires lighting up the town centre and people dancing around them. It was marvellous!
"However, by the time I got home, it was pretty late, and I had had a few drinks and my parents were waiting up for me wondering where I had been!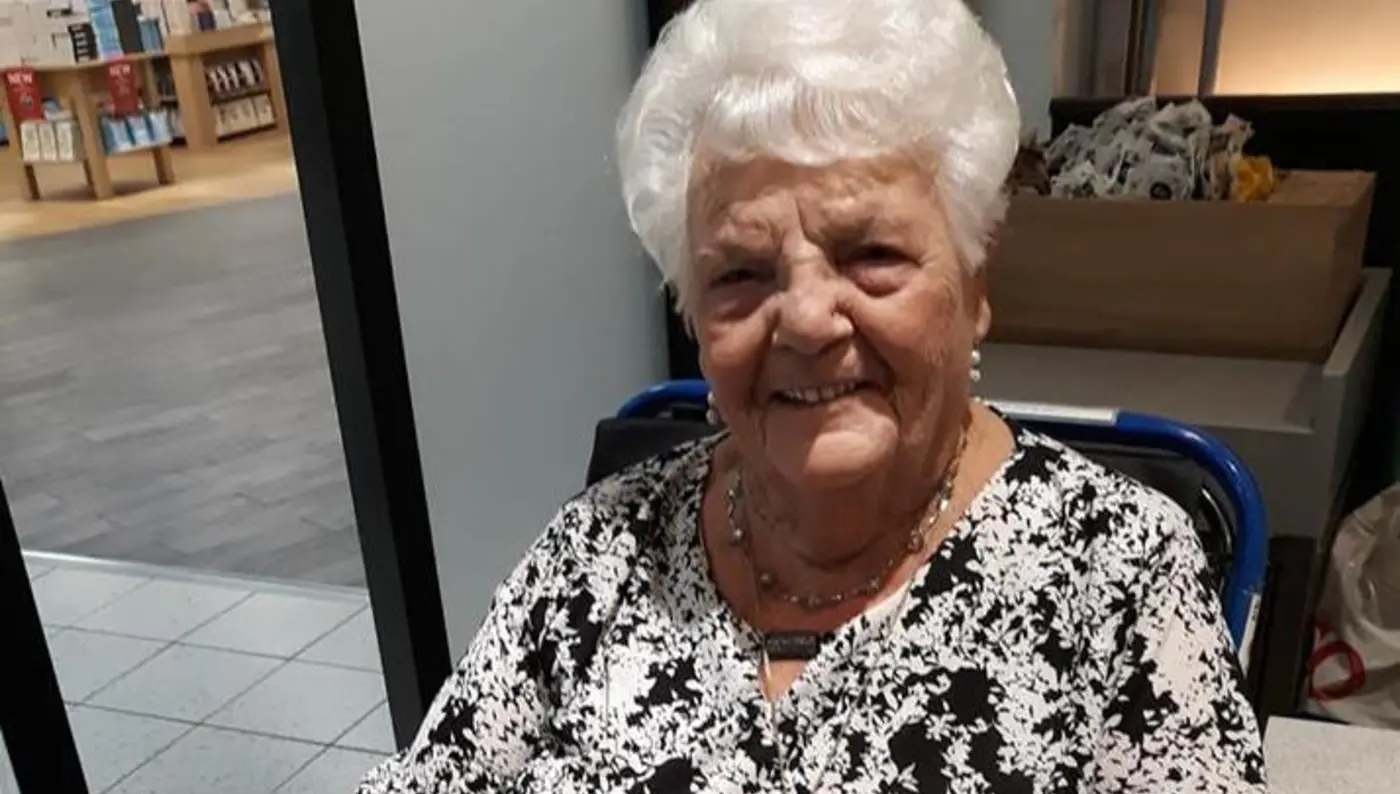 "I clocked the jacket on the chair next to them and realised that my fiancé, John Morris, had come home on leave early to surprise me that day! He had come to my house and waited all day until he got fed up and went to bed! However, the next day he forgave me, and we went out to celebrate together."
Betty and John were married for 43 years until he passed away in 1988 at the age of 63. They had two children, Lynn and Steve and Betty now has four grandchildren and nine great grandchildren.
Get involved in VE Day 75