Raffaello Moscardini, 95, joined the Royal Air Force as a wireless operator in 1943 and was sent to war in the Far East.

Having just turned 18, Raffaello volunteered for the Royal Air Force, following his two brothers into military service after they were both called up to the Army earlier in the war.
Signing up
Despite being determined to become aircrew, Raffaello was unfortunately turned down because of his Italian heritage. His parents had moved to the UK from Italy, and along with his siblings, Raffaello had dual nationality.
"I remember being pulled aside by three officers and being told that although I had passed all the tests, there was no chance I would be trained to fly – without saying why.
"So, I took the offer of training as a wireless operator and my role was to guide stricken bombers safely back to base after raids. I do remember one day, in particular, there was lots of radio traffic and I came off that shift thinking that had been a busy night. It turns out we had just conducted D-Day."
Although Raffaello and his two brothers were all serving in the British Forces, their parents, who had moved to the UK before the war and ran an ice cream shop in Stanley near Newcastle, were subject to questioning when Italy entered the war.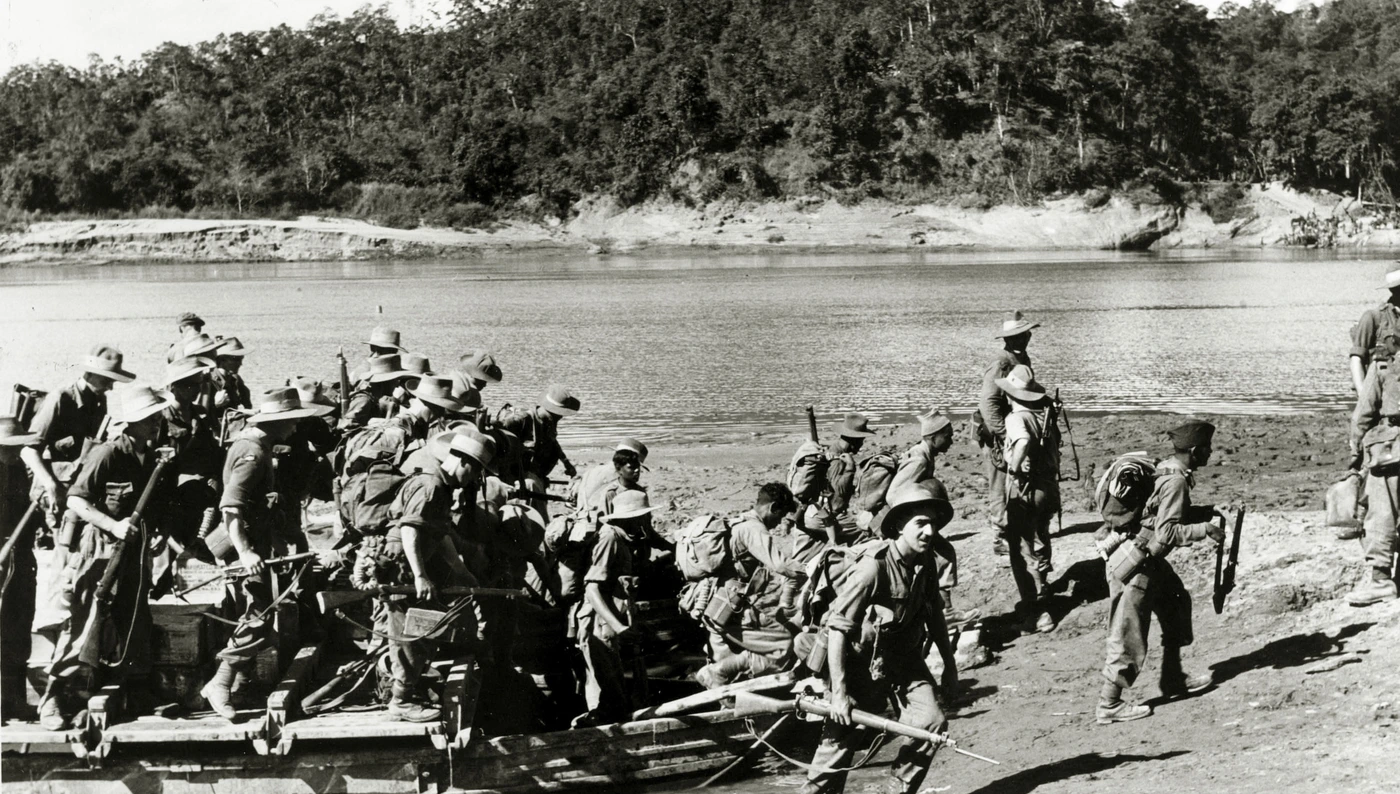 "Myself and my two brothers were all serving in the British Armed Forces and yet my father was arrested and taken to the Isle of Man for two or three months.

"My mother was also interviewed and had to move away from Stanley, as the authorities reasoned that she could be guiding an invasion in from the coast!" – (Stanley is about 20 miles from the nearest coastline!)

"This all went on while my oldest brother Osvaldo was fighting in El Alamein and Monte Casino and my other brother Alfredo was at D-Day and there I was guiding the bombers."
Deployed to the Far East
In January 1945, Raffaello was sent to the Far East. Deployed to India, he travelled on a troopship and arrived in Bombay where they began training for an invasion - but he didn't know where he was heading or what awaited them.
"When we arrived at a beach at Port Dickson in Malaya, it was in the dead of night and we got into the landing crafts and headed ashore. We were expecting enemy fire and resistance, but we arrived to a lot of confusion. Hundreds of people had been dropped onto the beach, but no one knew what was happening.
"As it turned out, the atom bombs had been dropped while we had still been at sea and troops had come through weeks before us to clear the area – we had no instructions and no idea what to do next. The Japanese surrender had passed us right by and we weren't informed of the surrender until we landed."
Having arrived in Port Dickson after the Japanese surrender, Raffaello was sent to nearby Kuala Lumpur where he assisted with the setup of a wireless station, and then worked at the main airport guiding planes going in and out of Egypt. It was during this period while out in Kuala Lumpur that Raffaello attended Mass each Sunday and heard about an orphanage run by Italian nuns.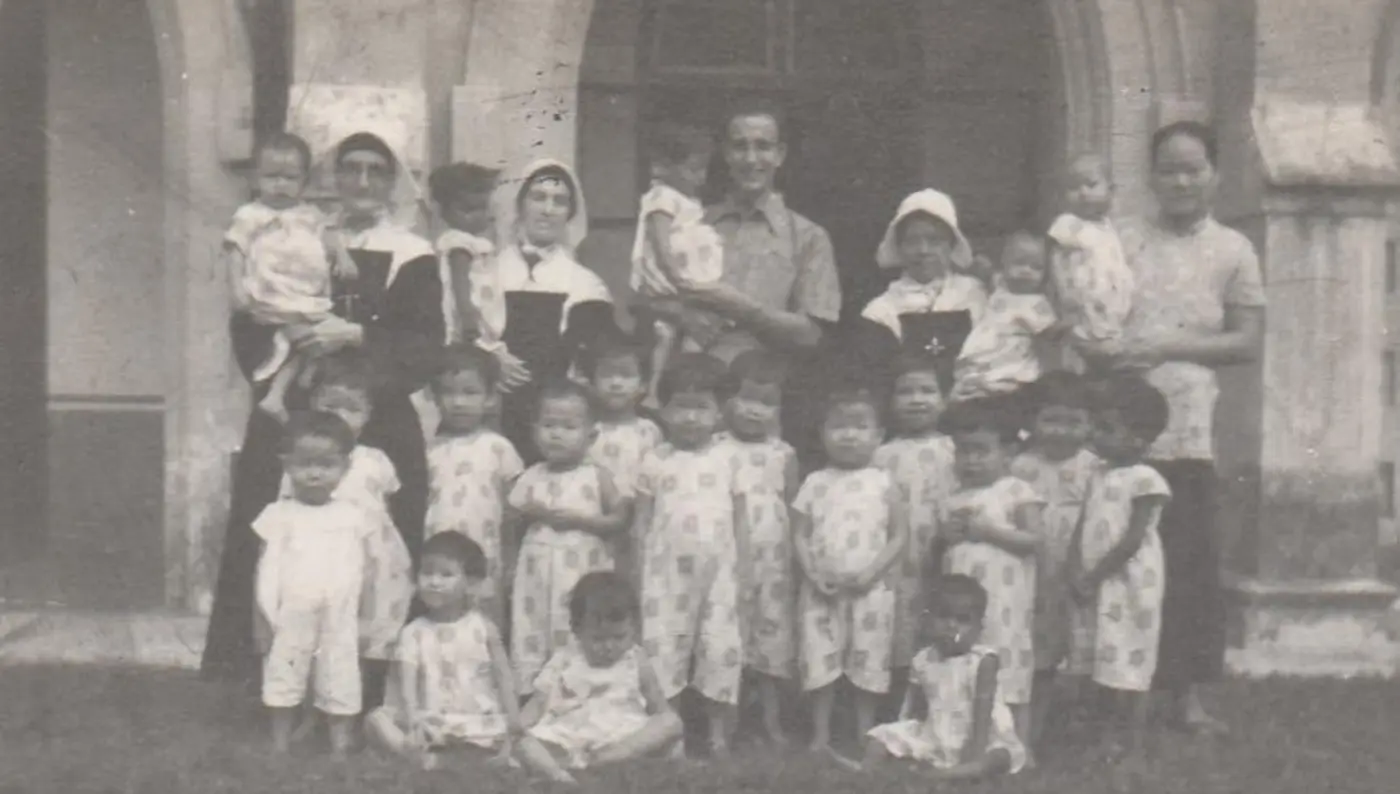 "I used to go to visit them every Sunday and speak to the nuns in Italian. Sometimes the nuns asked if I'd baptise a child that they thought was going to die.

"I put holy water on each child's head and baptised them with the names of my family – my father Federigo, my mother Fernanda, my brothers Osvaldo, Alfredo, my sister Virginia and after myself, Raffaello.

"It was an extraordinary and eye-opening experience and I was only too happy to help as much as I could, and the nuns would always enjoy conversing in Italian."

Raffaello was stationed in Kuala Lumpur for a year before being posted to Egypt in 1946 and didn't return to the UK until 1947.
Life in Stanley
After the war, Raffaello took over the family ice cream business in Stanley until his retirement.
In 2014 he returned to Malaysia with his son Carl and son-in-law John Baharie. They visited the site of the orphanage, now a girls' school, and the former airbase, now the site of a museum to the Royal Malaysian Air Force.
They also visited the Royal Selangor Club in the heart of Kuala Lumpur which was used as the NAAFI during the war.
"I was very lucky, I was never involved in the action on the ground, but I am proud to have served my part, I did what I had to do.
"My brothers on the other hand were heroes, they were in battles and lucky to survive the war, many others didn't and it's important to remember them."