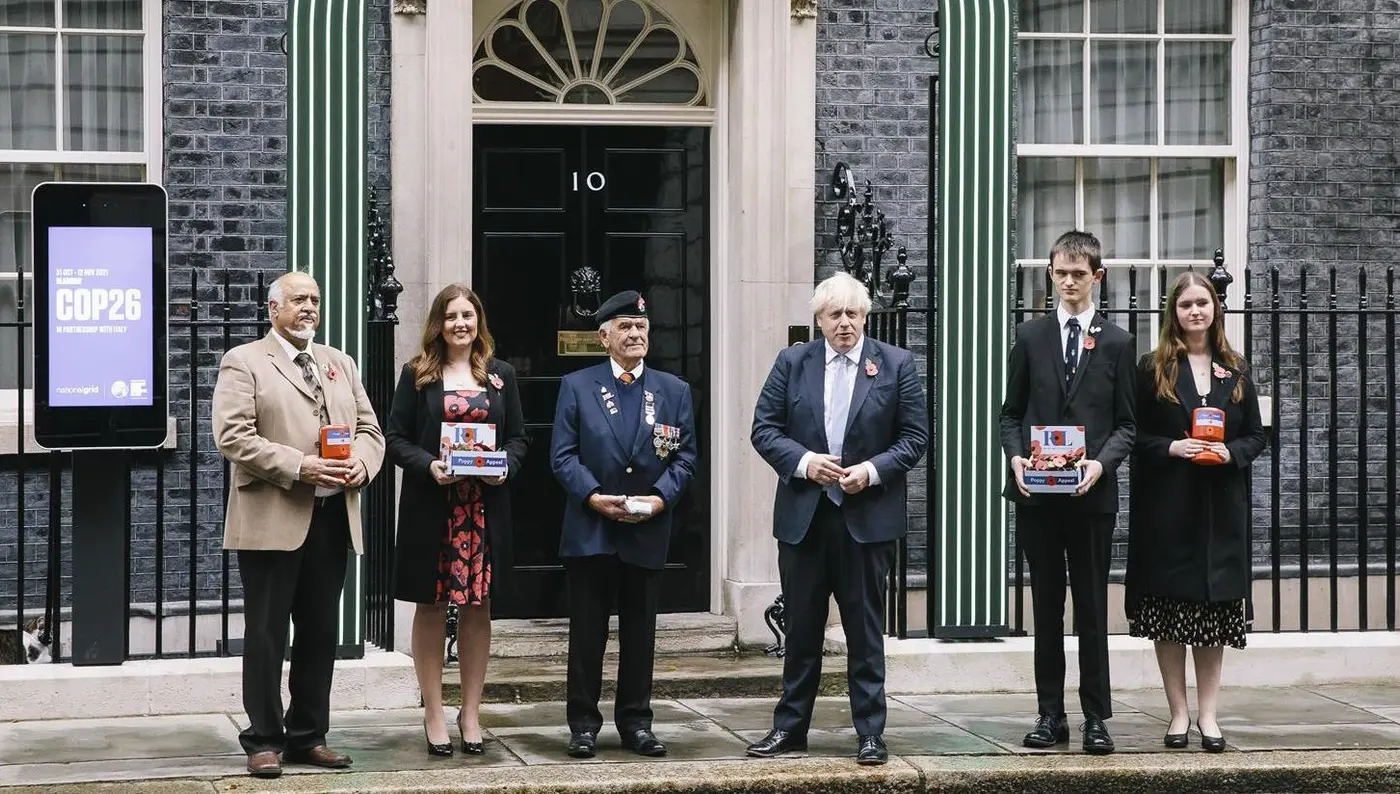 Prime Minister Boris Johnson today met collectors at Downing Street as he made his donation to the Poppy Appeal.
Receiving his poppy on the steps of Number 10, the Prime Minister met five collectors who will be back out this year fundraising in their local communities.
Siblings Toby (18) and Jemima Castle (16) started collecting as young children to help their father who is a Poppy Appeal Organiser in Hartfield East Sussex. Toby said: "I can't wait to get back out collecting this year and help the Armed Forces community and their families.
"In the RBL's centenary year it feels extra special to have the support of the Prime Minister, Boris Johnson, and this will give me a lift to try and raise as much money as I can this year."
Wearing the poppy with pride
Prime Minister Boris Johnson continues the long legacy of British leaders who have worn their poppy with pride and shown support for the Armed Forces community.
In our centenary year we've taken a look back at just some of the Prime Ministers who have greeted our collectors at Downing Street since our formation in 1921.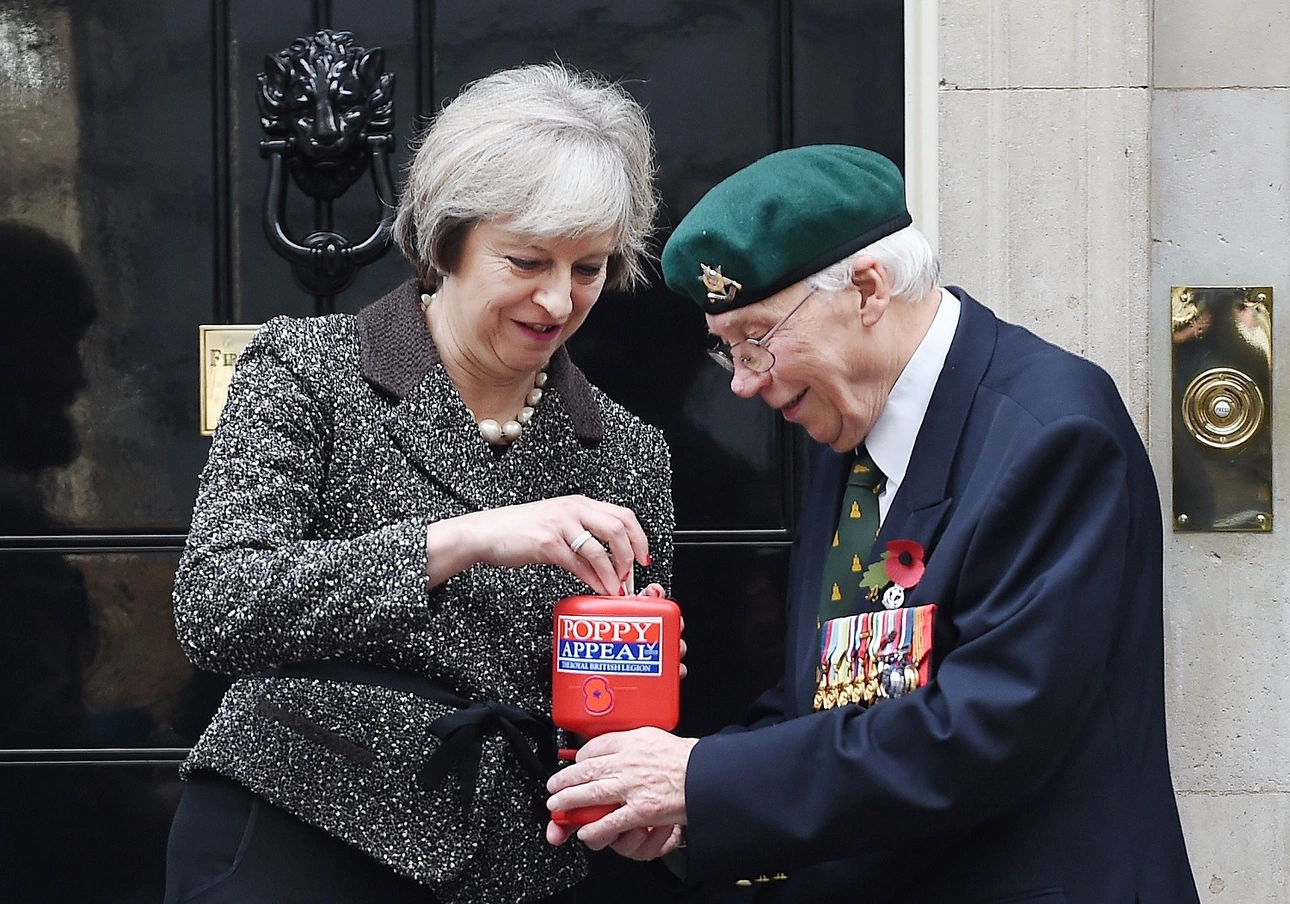 1 / 10
Theresa May meeting a veteran outside Downing Street in 2016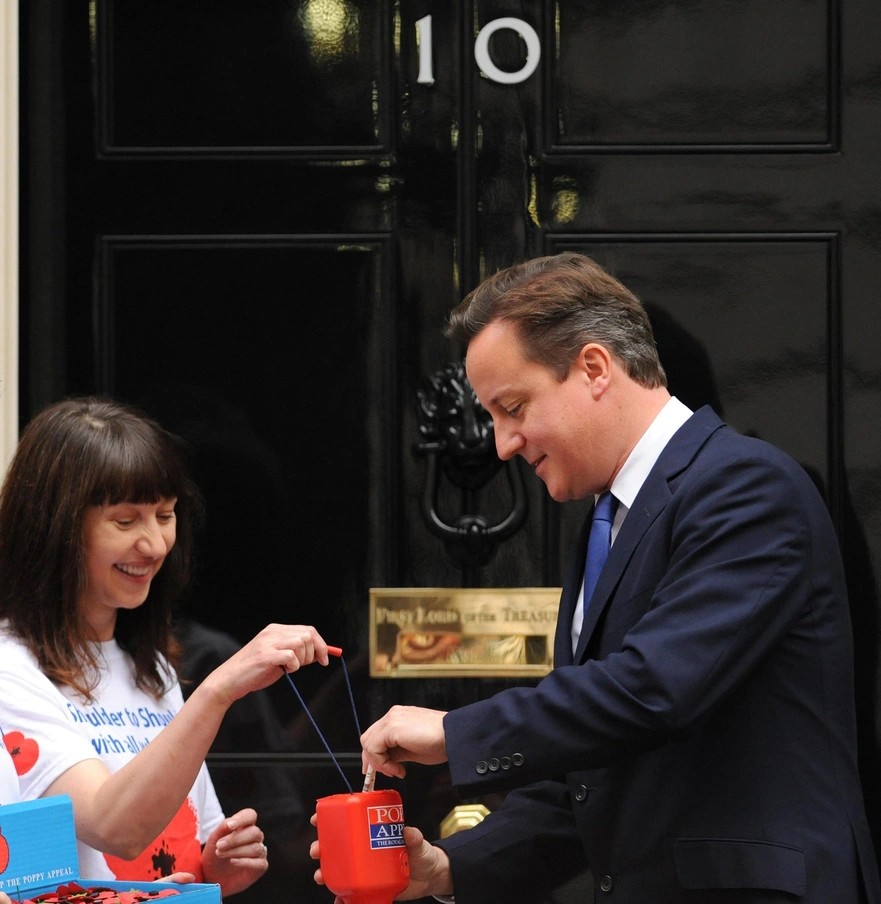 2 / 10
David Cameron making donation to Poppy Appeal in 2011
3 / 10
Gordon Brown with Poppy Appeal volunteers outside 10 Downing Street in 2009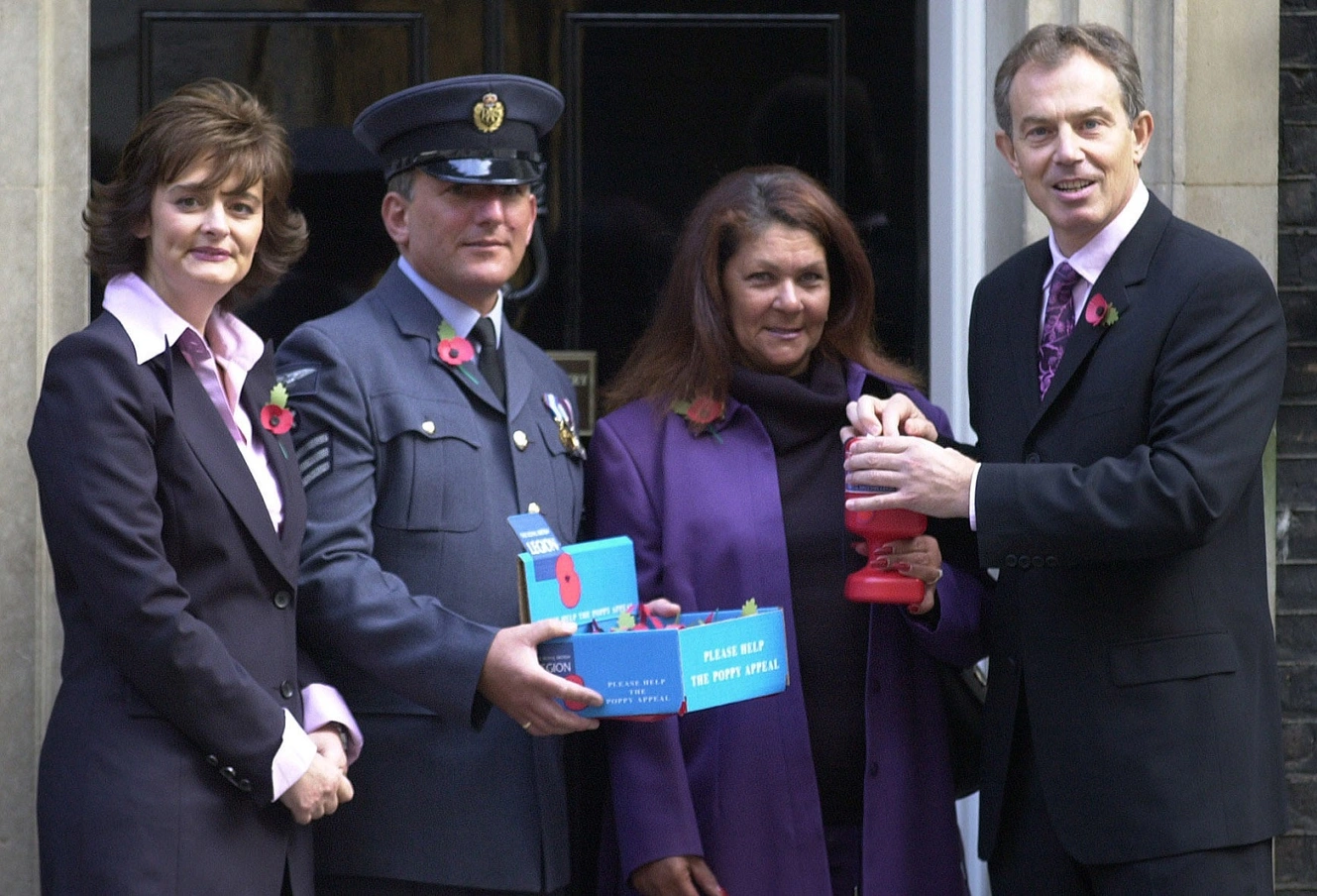 4 / 10
Tony Blair with Poppy Appeal collectors on Downing St in 2002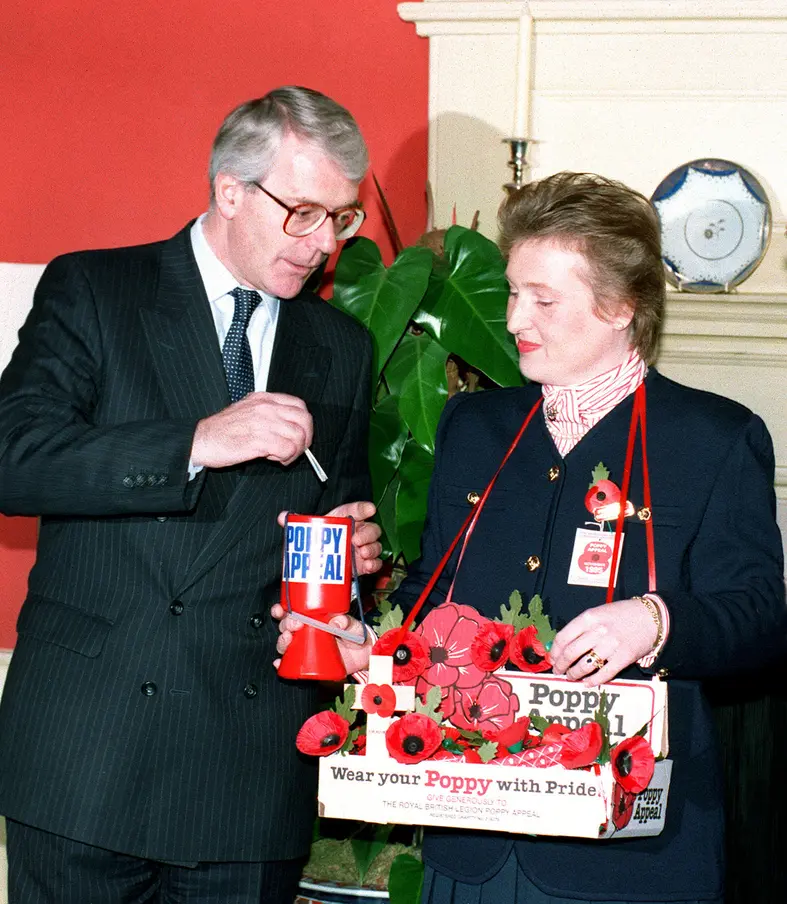 5 / 10
John Major donating to Poppy Appeal in 1995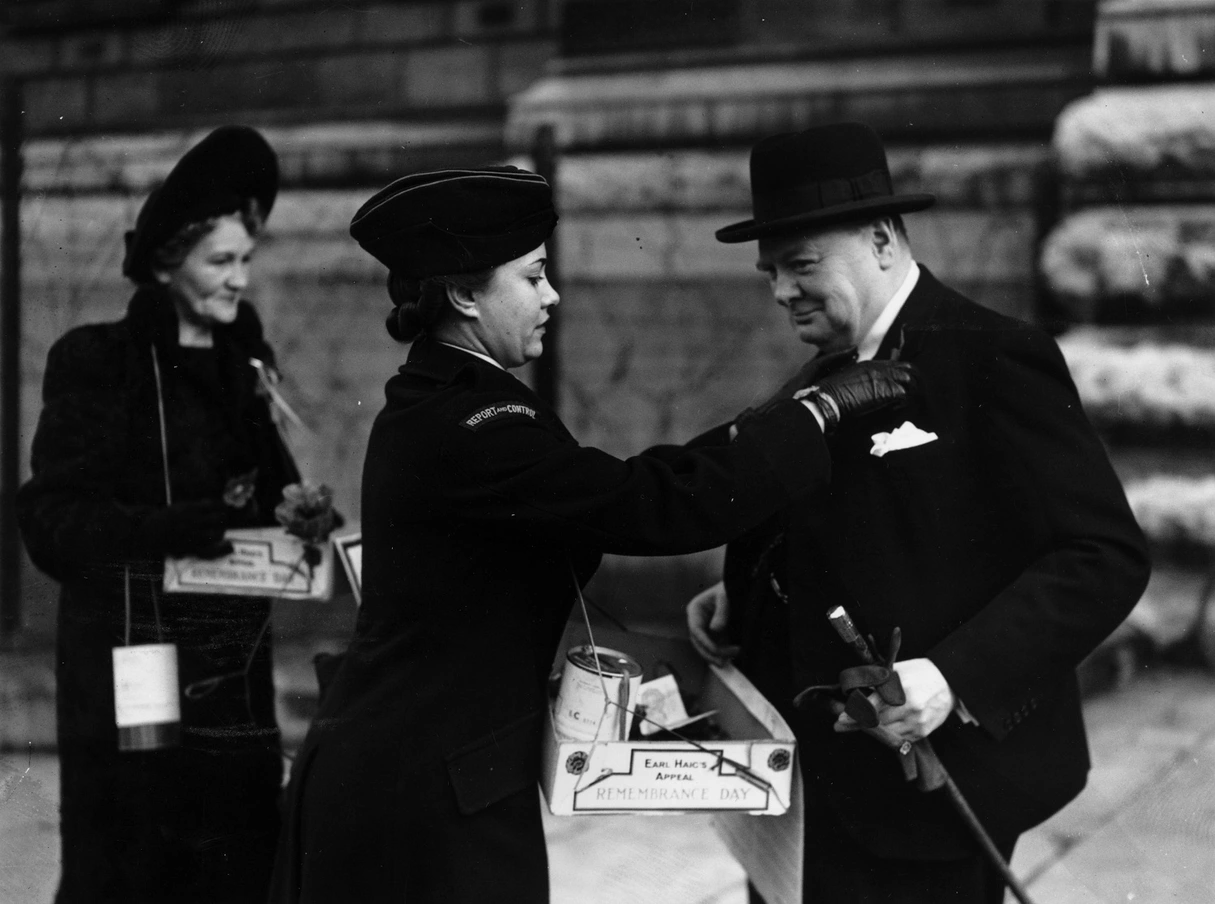 6 / 10
Winston Churchill receiving a poppy in 1943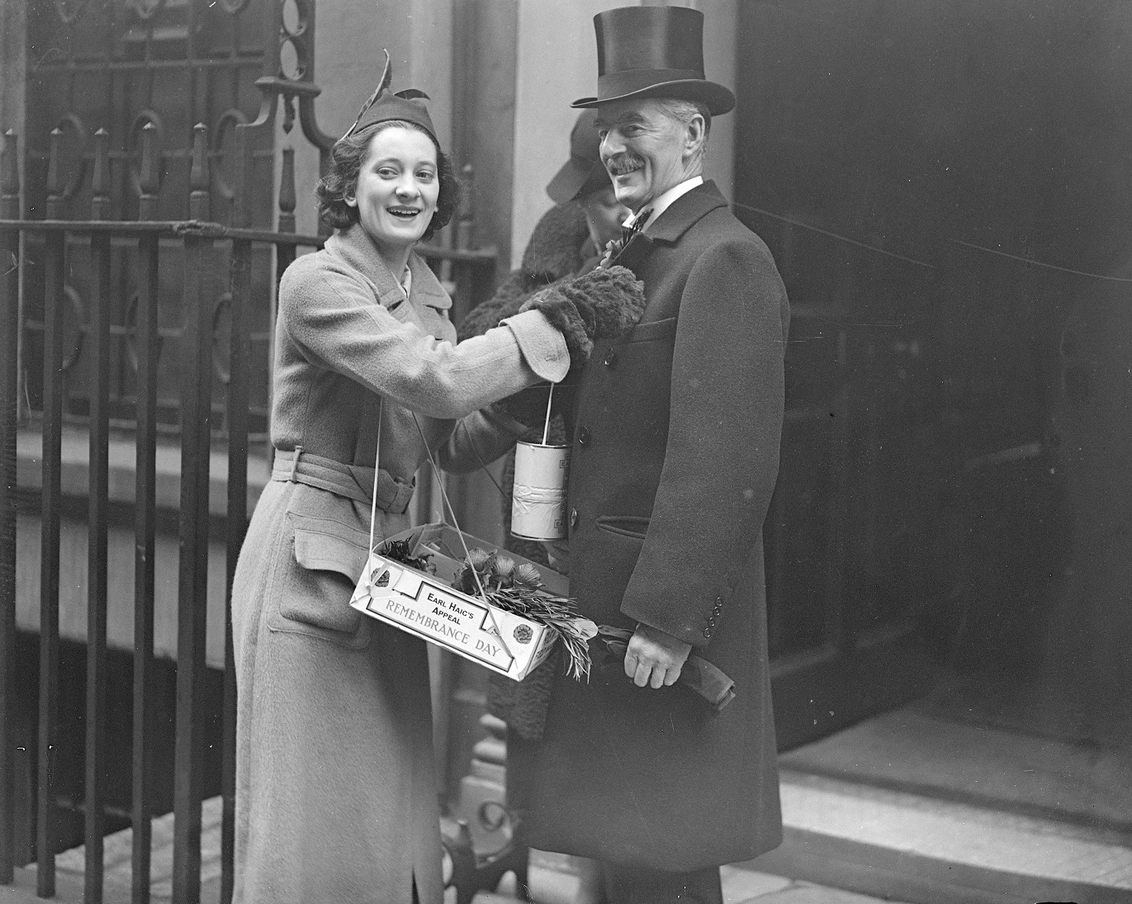 7 / 10
Neville Chamberlain receiving a poppy from a volunteer in 1937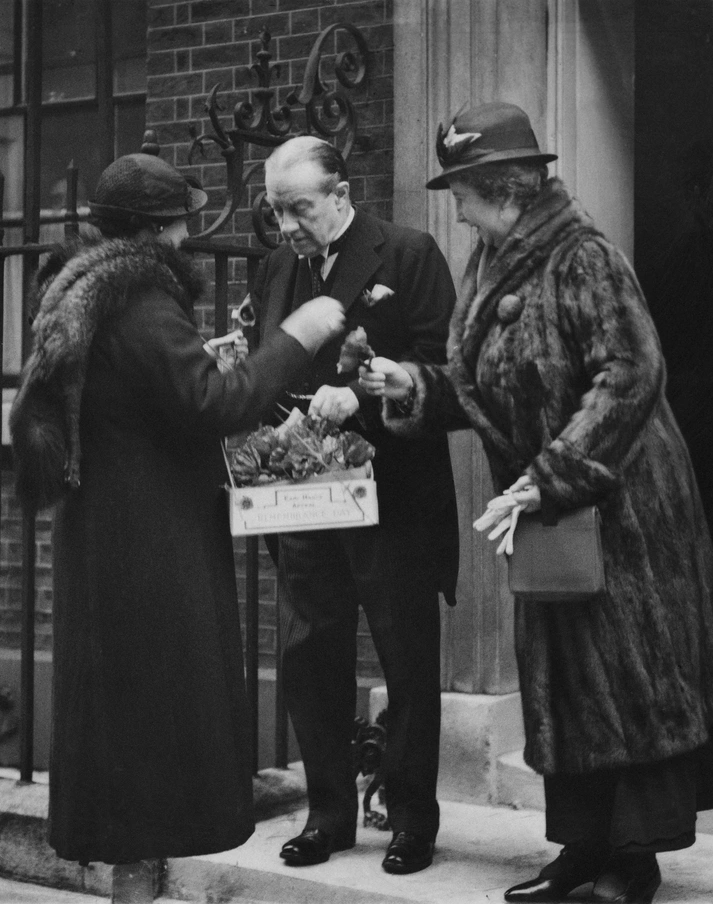 8 / 10
Stanley Baldwin donating to Poppy Appeal in 1936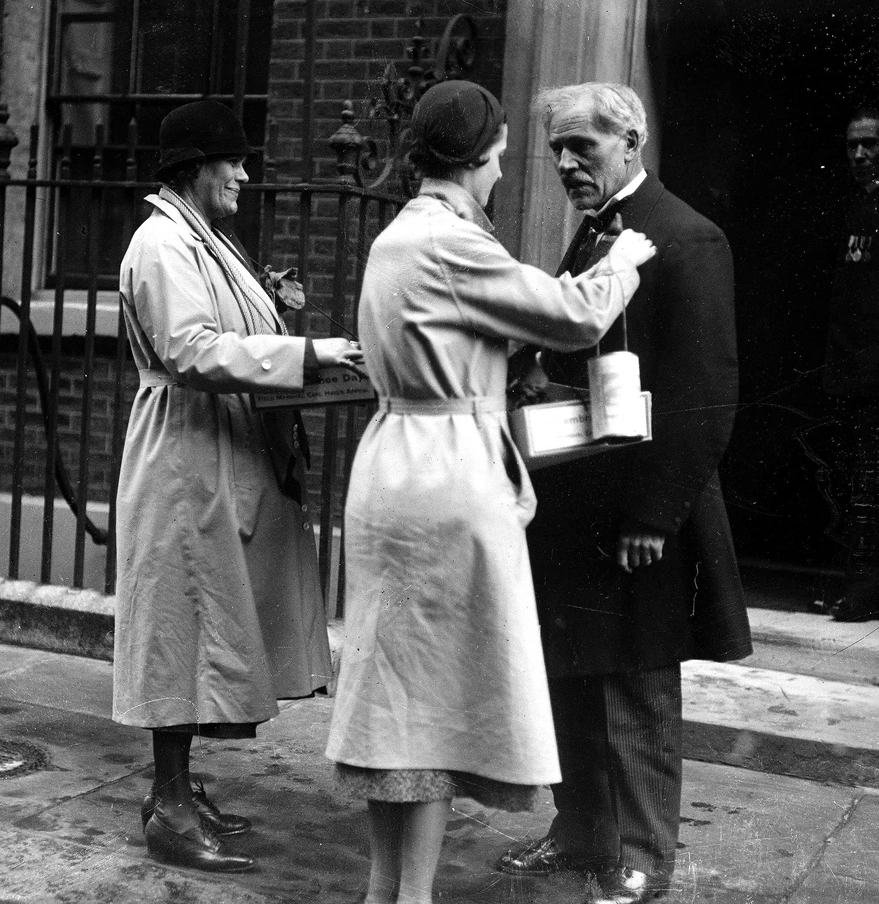 9 / 10
Ramsey McDonald receiving poppy on Downing St in 1937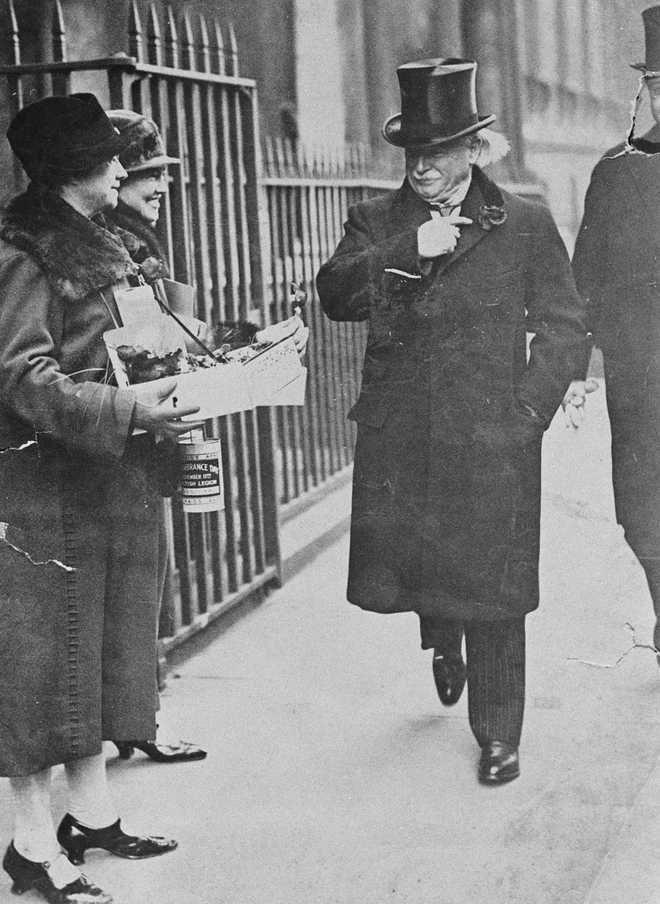 10 / 10
David Lloyd George wearing a poppy
Every poppy counts
Right now we are helping those who are facing homelessness, struggling to feed their children, and are in financial crisis.
Donate
How to donate
Our collectors have been at the heart of the Poppy Appeal for 100 years, and as Covid-19 restrictions ease they are returning to local communities.
40,000 volunteers across the country will be back on the streets collecting donations. And every poppy counts, so look out for your local collector and donate to help us raise vital funds to support the Armed Forces community.
You can also support the Poppy Appeal by donating via text or online. When you make a donation online, we'll include a link in your confirmation email to download an A4 poster featuring the iconic Remembrance Poppy. You can print and display your poster at home to show your support and remember those who have served and sacrificed.

There are a number of other ways you can get involved in this year's Poppy Appeal. From taking part in our 11/11 Challenge or a Poppy Run, to buying poppy merchandise from our Poppy Shop, there really is something for everyone.