Toby Castle, 17, has been collecting for the Poppy Appeal since he was just three weeks old.
Along with his younger sister Jemima, 15, each year the siblings help their father James, who is a Poppy Appeal Organiser in Hartfield, East Sussex, collect for our annual appeal.
Collecting for the Poppy Appeal
When they were ten and eight years old the pair stepped in to help with more collections in the area after some of the older Poppy Appeal collectors retired.
Poppy Appeal
Despite having fewer collectors in the area, Toby and Jemima have helped to sustain the same levels of donations in Hartfield each year, and have also ensured that the importance of Remembrance is being carried through to the next generation.
"The thought of me being able to help the Armed Forces community by raising money is really special to me," Toby said.
"Helping the Armed Forces community gives me the feeling that I'm not just part of my local community but a part of a wider one as well."
Every year Toby and Jemima are keen to get involved and collect around the village. There are several residents who will only buy their poppies from them and other elderly residents who live in outlying properties that rely on their visits to get their poppy.
Youth member
As well as being a Poppy Appeal collector Toby is also an RBL Youth Member, having joined when he was 12. In 2018 he was chosen to be the wreath bearer for Cowden, Hartfield and District Branch on the 90th anniversary of the Great Pilgrimage at the commemorations at the Menin Gate in Belgium.
Youth Membership
"It was a wonderful opportunity which I will remember for the rest of my life," Toby said.
"There were so many people either partaking in the event or watching it."
Toby also took a leading part in the Festival of Remembrance at the Royal Albert Hall later in the year. He was chosen to open the 'Descendants' section of the festival where he stood alongside 60 other descendants of service personnel from the First World War, each holding a photograph of their ancestor.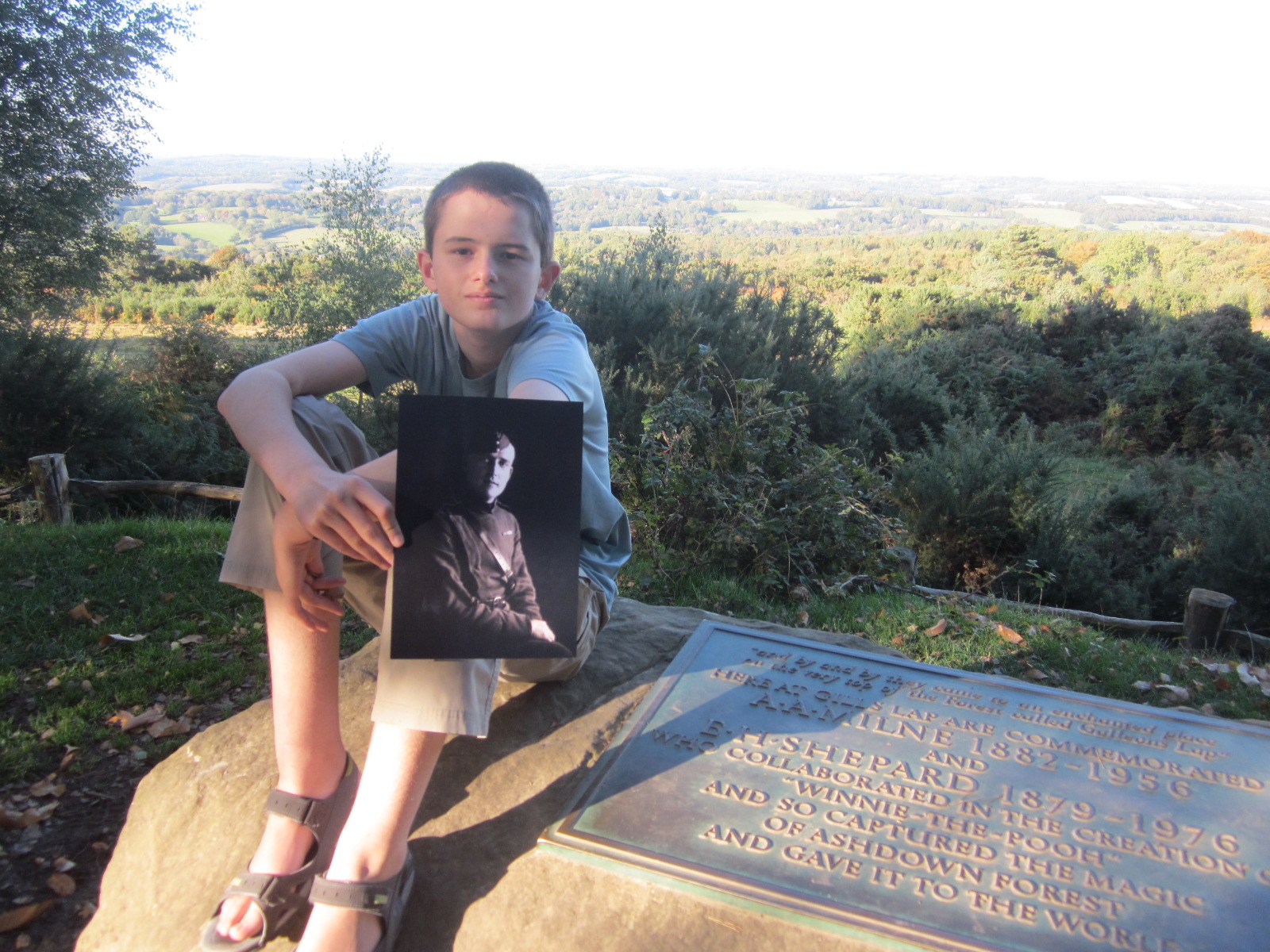 He was seen holding a photograph of his great, great, great uncle, Warrant Officer Martin O'Connor while he spoke about the importance of Remembrance. His father James also took part and held up a photograph of his great, great uncle, Captain George Howard Jones.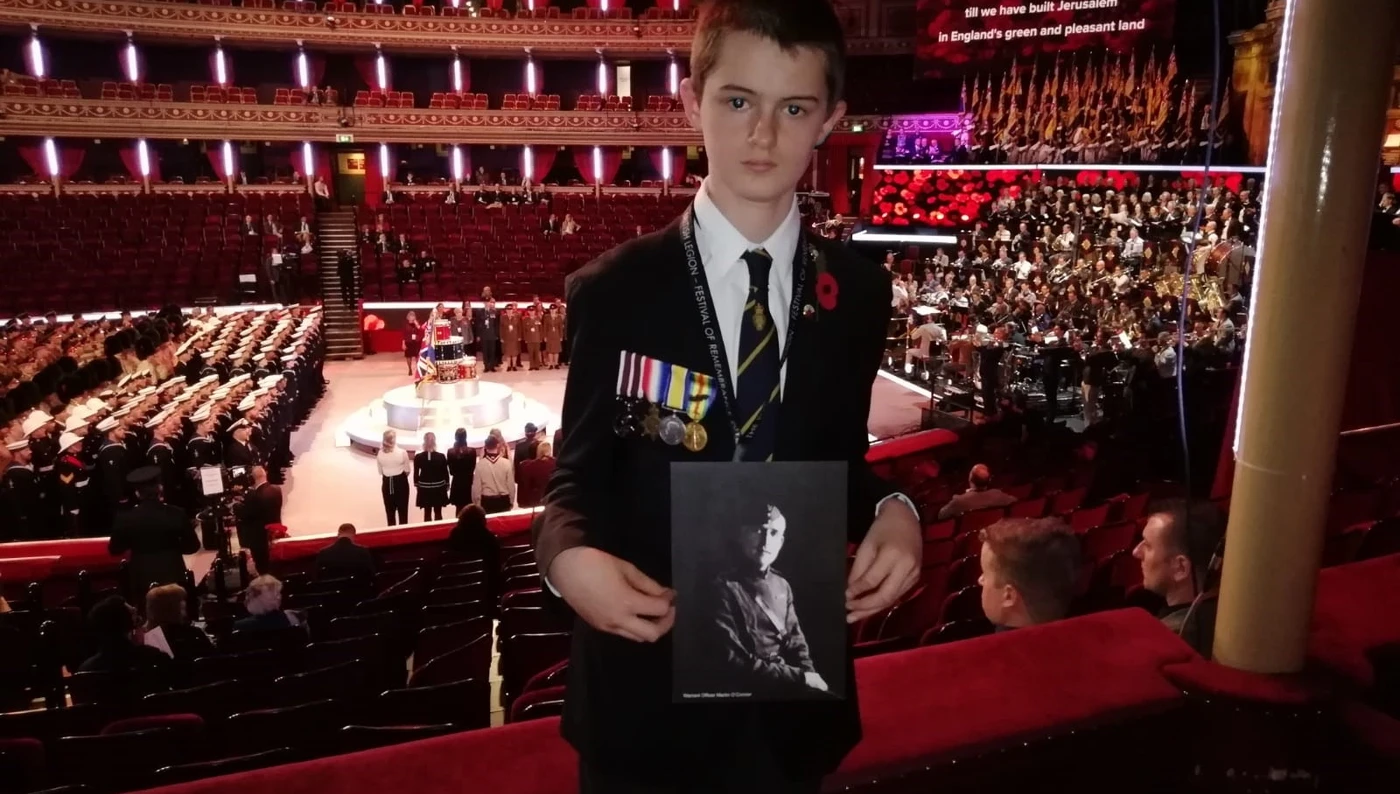 "To take part in the Festival of Remembrance as part of the descendant's segment furthered my understanding of how so many people have been affected by war and conflict, and made it much more meaningful to me," Toby added
Continued support
With 34 years of combined collecting between them already, Toby and Jemima continue to be keen supporters of RBL, our Poppy Appeal and Remembrance.
When the Covid-19 pandemic affected the Poppy Appeal in 2020 Toby and his father were still out collecting in the village, and as a family bubble they were able to take part in a virtual Remembrance service as Standard Bearers to lower the standards together.
Telling our story
From silk poppies to personal testimonies of support, explore our stories that celebrate 100 years of honouring and supporting our Armed Forces.
Explore our stories