On 6 June 1944 Allied forces launched the largest seaborne invasion in history.
Photographer Stuart Wood's collection of portraits and photographs of D-Day veterans pays tribute to those who were part of Operation Overlord.

Peter Smoothey
I was 19 and on a tank-landing ship that had travelled overnight from Portsmouth. I remember it like it was yesterday. We were all young. It was absolute chaos.
D-Day 77
Watch a livestream of our commemoration at the NMA, including the unveiling of the British Normandy Memorial.
Watch D-Day 77 Livestream
George Batts
As a young lad of 18 taking part in the Normandy landings and subsequent campaigns in North East Europe and the Far East, they were the darkest days of one's life but at the same time, the proudest.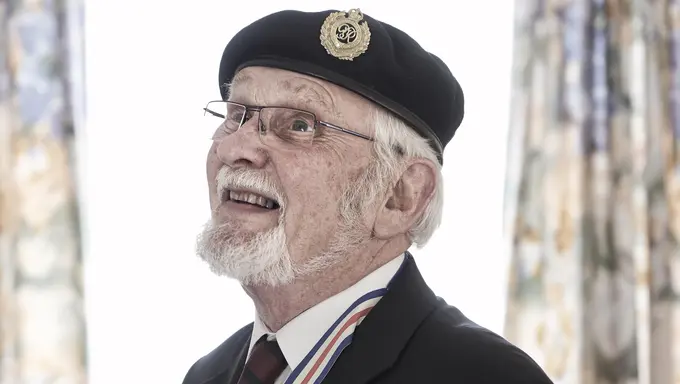 We who were there will never forget those days and the colleagues we lost.
Thousands of us were involved and after the conflicts many friends and colleagues were left behind on the beaches, the fields and jungles.
These are the real heroes and we must and will always remember them.
Joy Hunter
I joined the typing pool at the War Cabinet Offices in January 1944 as part of the Joint Planning Secretariat. It was quite daunting as an 18-year-old, realising that you were at the centre of it all.
We used the old big Imperial typewriters that made a lound zing when you pushed the carriage across and sounded a very big bell when you eventually got to the end.
It was on such a machine that I was instructed to type up the full order of battle for Operation Overlord, prior to the landings on the 6 June.

Nanza Hughes
I was a wireless operator at Forest Moor Y station in North Yorkshire, listening in on the German stations and copying down their morse code messages.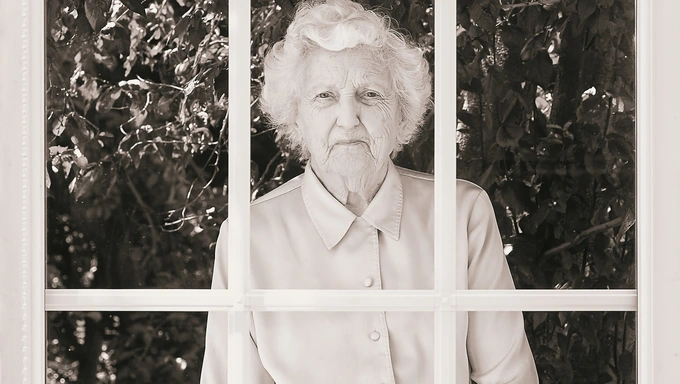 On 5 June I was on the night shift starting midnight until 7am.
Something peculiar happened around 3am, when army intelligence officers had arrived in our set room, which had never happened before. Just after 3am one of our out stations was calling up control, sending a message uncoded in plain German, which was unheard of.
One of the intelligence officers tapped me on the shoulder and told me just to keep writing.
I realised something big was happening if the Germans were not even bothering to encrypt their own messages.
After the message had finished and I had stopped writing, he tapped me on the shoulder again and said, "The invasion has started".
Fred Lee
At 4am on 6 June I was put on watch until 8am. We were about a mile and a half from the beach and once the barrage started there was so much going on and the noise was so great, I suppose it was all a bit scary.
What upset me most were all the dead soldiers in the sea, one of which had his pay book hanging out. Funny how you remember some of the little things.
When I look back now, we really went through something and survived.
Richard Atkinson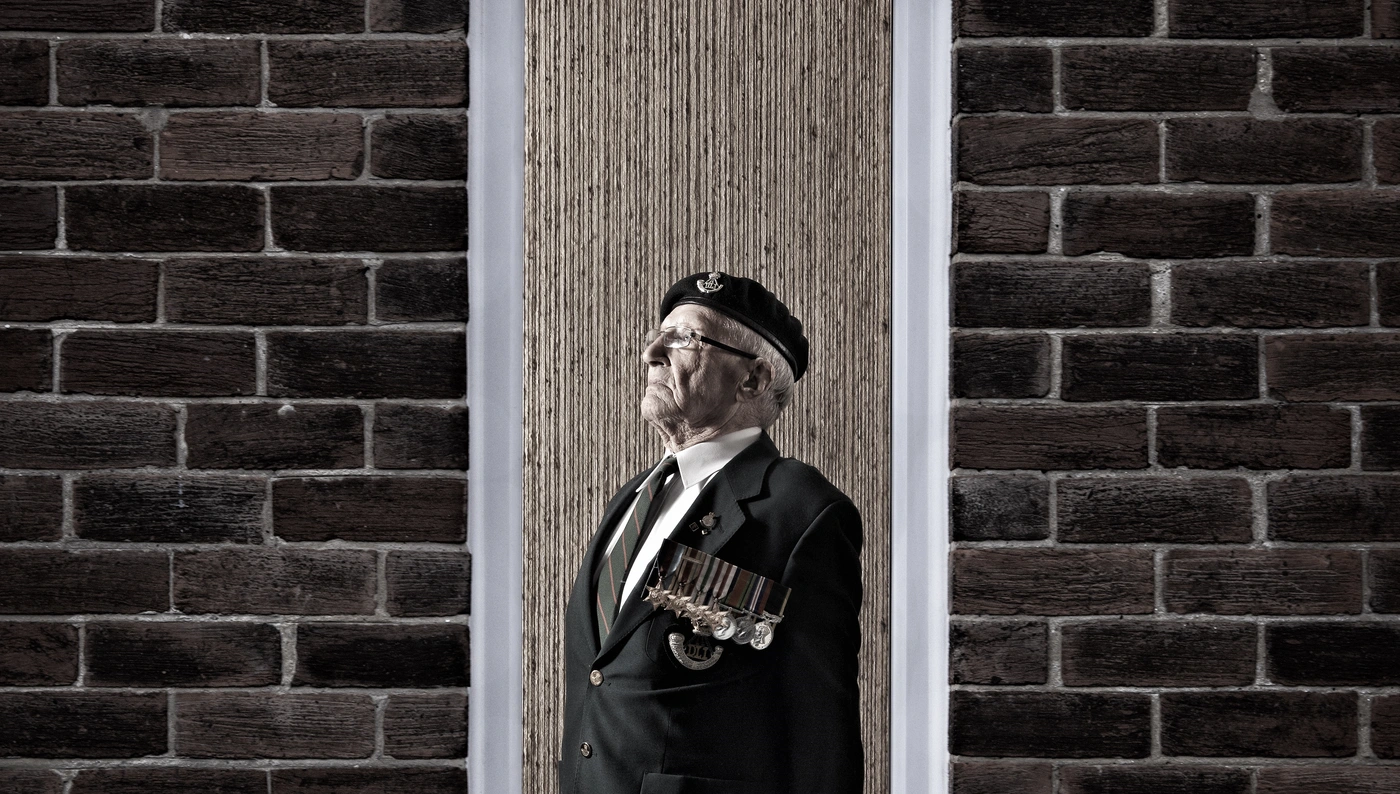 We were in an LST landing craft with the big ramp up.
We could hear everything happening around us, but couldn't see a thing with the ramp up.
All of a sudden they opened the doors and dropped the ramp. We came off the ramp and onto the beach and were amazed.
Robert Purver
I went in with the Canadians on Juno Beach in the first wave of landings.
My job was to find the quickest routes off the beach and get the soldiers moving to them as soon as possible.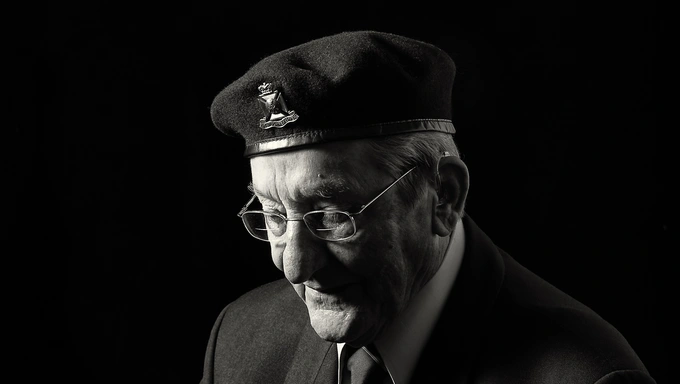 When the landing craft beached and the front lowered, we ran for our lives.
There were Canadians falling and dying all around me. I kept on running.

George Dangerfield
D-Day was very noisy and very messy. We landed on Juno Beach at 07.30 and as soon as the big ramp went down, which was lowered before we hit the beach, we saw our men dying.
Our ship carried 24 tanks and 200 Canadian troops. By 07.45, a hundred of the men were dead.
That day saw me quickly convert from boyhood to manhood and yet it still breaks my heart every time I talk or think about those boys.

Bernard Morgan
The morning of D-Day and there was constant gun fire over our heads from navy vessels.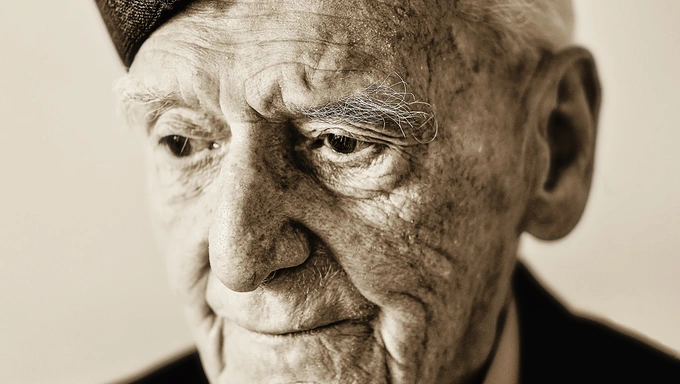 We were glad to have survived a memorable day and felt lucky to be alive.
That first night on land was a nightmare. We slept, or tried to sleep, under our vehicles for some protection from crossfire. All night the sky was lit with tracers and heavy gunfire.