In the UK there has been a huge increase in funding to help communities understand and celebrate the fight for recognition of Commonwealth soldiers.
Grassroots community groups and other research organisations have helped bring diverse stories into the public domain. Many know that the British soldiers and officers were spread across the world, but who were the men and women they were fighting alongside?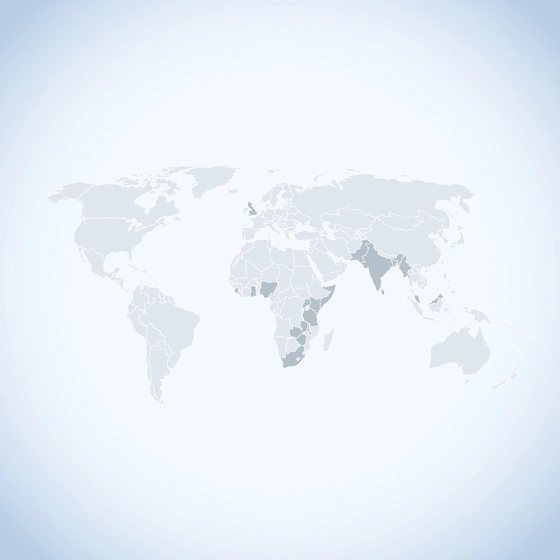 Help us remember the forgotten history of those who served in the Far East
Browse stories and messages of thanks on our interactive map and help us ensure the contribution of those who served in the Far East is not forgotten.
Explore the map
Joseph Hammond
Joseph was at school in Ghana when the Second World War broke out in 1939. He was one of over 600,000 soldiers from across Africa who served alongside British forces in the Far East.
Joseph's story
The Black Curriculum and the Young Historians Project are community organisations dedicated to raising awareness of the contribution made by African and Caribbean soldiers.
They have been teaching and developing programmes for schools and young people to become involved with to share those stories.
For South Asian contribution there are many grassroot community groups leading the fight for recognition.
For many South Asian communities, it has been hard to understand their full contribution because the partition of India overshadowed the full context of men and women's contribution during the war.
In Glasgow, Colourful Heritage is an organisation preserving the memories of those who fought in Second World War, including oral histories of South Asian and Muslim members.
Believe in Me CIC was created for community members to connect with history and heritage.
It works with community groups nationwide to ensure that the South Asian contribution is not forgotten and their current project, Indian Women and War, explores the Indian women's contribution to the war.
Memorial sites for South Asian soldiers based in the UK allow communities to commemorate fallen soldiers.
The National Memorial Arboretum is dedicated to commemorating Britain and the Commonwealth contribution in all wars.
National Memorial Arboretum
In Brighton, The Chattri Memorial holds an annual memorial service every second Sunday in June.
And for Muslim soldiers there is the Woking Peace Garden where an annual memorial service is held on the first Sunday in July.
The Memorial Gates in London celebrates Britain working with Commonwealth countries during war efforts and commemorates the Armed Forces of the British Empire from the five regions of the Indian subcontinent (Bangladesh, India, Nepal, Pakistan and Sri Lanka), Africa and the Caribbean who served in the First and Second World War.