RBL has helped an RAF veteran from Yorkshire to secure £9000 in unpaid benefits, rescuing him from a life of food banks and queuing for handouts.
Keith Beaumont joined the RAF to follow in the footsteps of his grandfather. He served with 11 Squadron at RAF Leeming working on fast jets and was posted to the Gulf to protect the no-fly zones before and after 9/11 as part of Operation Southern Watch.
Keith said: "I had a good four years and was proud to be serving my country." But it wasn't all plain sailing. "During a posting to Alaska, one of the pilots from a Jaguar Squadron was killed by a stray bullet in a random hunting accident," he said. "It was a shock because we were only on a training exercise, but it was a harsh reminder that you need to be conscious of danger wherever you go."
Leaving the RAF
Keith left the RAF in 2003 with a raft of exemplary reports and joined the family business, working alongside his dad as a plumber, and settled down with a new partner and baby son, Bradley.
But Keith's life took a turn for the worse as the relationship broke down and he turned to drinking and drugs.
Keith, now 43, said: "I was neglecting bills so my finances went into meltdown. I pawned my General Service Medal for 20 quid and sold all of my tools, which left me in a ridiculous situation where I was taking calls for jobs I could no longer do. It was heartbreaking, really."
Keith accumulated so much debt that he couldn't afford to feed himself. He owed Calderdale Council more than £10,000 in council tax and the fines alone wiped out his benefits each month.
A serious accident in 2017 also exacerbated his depression, leaving Keith unable to work for months.
He said: "I was down to my last bag of rice, so I rang the Legion. They sent me £250 in food vouchers straight away, and then a Case Officer called Paul James came out – I just remember showing him my drawer full of nasty letters."
The Royal British Legion's Benefits, Debt, and Money Advice (BDMA) team looked at Keith's case and realised that the debts were so serious that bankruptcy in 2020 was the best route. The team also supported Keith with a benefits appeal, which landed him £9000 in a Universal Credit back payment just before Christmas.
The BDMA Service provides free, confidential advice about benefits, assistance in making appeals against benefit decisions, and comprehensive advice for those in unmanageable debt.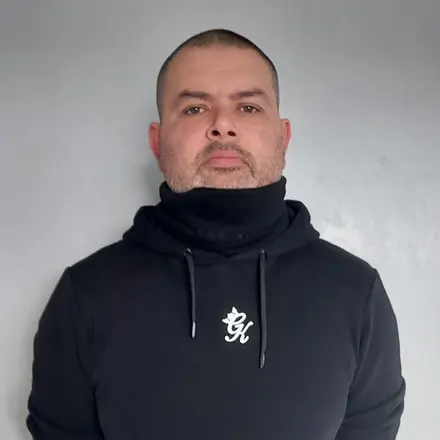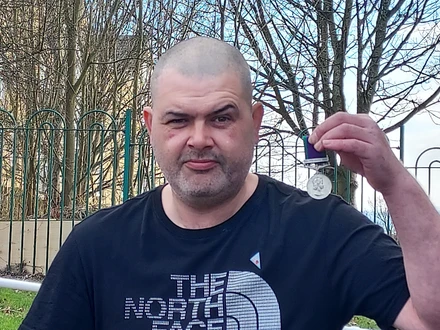 But, far from blowing the money, Keith has invested in his future.
He said: "I've spent £2000 buying back all the tools that I sold and I've spent a further £1000 on a college course so I can fit renewable energy boilers when the regulations change, and the next thing I will buy is a van."
Keith has also managed to pay the money to get his Iraq medal back.
He said: "Since the bankruptcy, I have been able to get my nose in front for the first time in years, I don't need the food banks and I even paid my council tax in one go! I have money left over at the end of the month now. I can't thank Paul James and the Legion's BDMA team enough, their help just made me so humble."
He also has a positive relationship with his ex-partner and sees Bradley, now 14, every day.

RBL Case Officer Paul James said: "Keith should be very proud of himself, he made that call to the Royal British Legion as he was in serious debt.
He had reached the point where he was queuing up for hot food handouts each week and using food banks. He even sacrificed his medal to help pay for food and debts. Keith rang RBL when he was down to his last bag of rice, so this is a remarkable success story."
Keith added: "I would urge any ex-service personnel to do the same as me, I see veterans on the streets and I would just encourage them to reach out and ask for help. One phone call can change your life, but you need to be willing to ask for that help. I went down a dark tunnel, but there is light at the end of it as long as you're willing to reach out, and there is no shame in asking for help."
I went down a dark tunnel, but there is light at the end of it as long as you're willing to reach out...