When Ann Michelle Thompson's disability benefit was removed, we helped her appeal the decision and get it reinstated.
Ann lives in Mansfield with her daughter, Molly, and fiancée Jason who served in the Army for 22 years and is now Vice Chairman of his local Royal British Legion Branch.
When she was 18 Ann fell 30 feet from an attic bedroom window, breaking her spine and both heels.
"I landed on concrete and obviously went to hospital and they said I wouldn't walk again or be able to have children," says Ann.
I told them I am walking again though!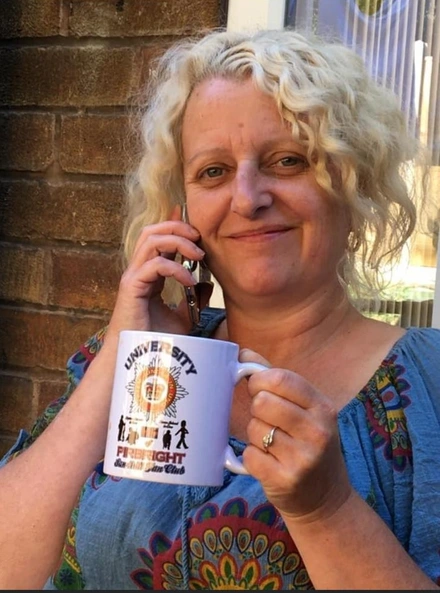 After spending some time using a wheelchair Ann was able to walk again, but her injuries meant she was unable to work.
"I've always been on some form of disability benefit because I do struggle," she explains.
"I've got nerve damage where my bladder is from my spine so I use a catheter, and I've got a metal pin in my left heel which means there are certain shoes I can't wear.
"And as I've got older I've developed other problems like arthritis in my neck, a frozen shoulder and thyroid problems.

"So that all builds on top of the disabilities I have already."
At the end of 2019 she reapplied for her Personal Independence Payment (PIP), but was left reeling when she was informed she was no longer eligible for the benefit.
"I heard that the PIP was quite different and I had to reapply at the end of 2019.
"I sent all the evidence they needed and had someone come to assess me at home.
When I heard the outcome, I couldn't believe it - I was shocked, upset and angry.
Looking for support, Ann contacted us and was put in touch with David – a member of our financial support team.
We were able to help her with the PIP appeal and wrote a submission for her as well as being her representative at a tribunal.
The appeal was allowed, and Ann had her Disability Benefit reinstated.
Her benefit entitlement was subsequently increased. She had all her benefits backdated and now has an extra £121.95 per week.
Help with disability benefits
"David was a big help with constant phone calls and text messages," says Ann.
"During lockdown we couldn't meet obviously so he gave me a lot of help in completing the submission for the appeal.
"It really helped that he knew his stuff about PIP, and he told me I'm not the only one struggling with it.
"He explained everything really well and I've recommended RBL to someone else who is having a similar issue."