The CO loaned me his navigator, but on our first sortie he got an incendiary bullet through his shoulder. I wasn't the most popular pilot in the squadron at that point!
Quite often I came back with several holes in my fuselage, but on one day there were a few more.
The recce reported a 13-ship convoy; by that time the Americans were with us and the plan was for them to go first and bomb the ships to disperse them, so that when we attacked the firepower would be less concentrated.
When we got to the target area, the flotilla was sailing along – the Americans hadn't been able to find it. The firepower at us was horrific, like flying through a hailstorm.
We lost seven of our 24 planes, I had 27 holes in my fuselage and the rocket rails were damaged. However, we managed to sink 12 of their ships and got the last one the following day.
I honestly didn't ever think I would be killed in combat. But every time I went up, I prayed that the Lord would look after my wife, Inez, if I didn't come back.
I didn't really think too much either about the crews of the enemy ships – it was long-distance engagement, and it was them or us. There were a few times, though, when I was glad I was not in their position!
After I was demobbed, I went back to Yorkshire and saw my daughter for the first time. I never spoke to my children about my experiences; I didn't think they would be interested and to be honest, I didn't want to look back.
On reflection, I suppose I suppressed the memories. However, when my grandchildren started asking me questions, it all came out.
I always remember Jim and the others we lost, and lay a cross at my local war memorial every year. I was lucky to survive the war, and have been very fortunate in life.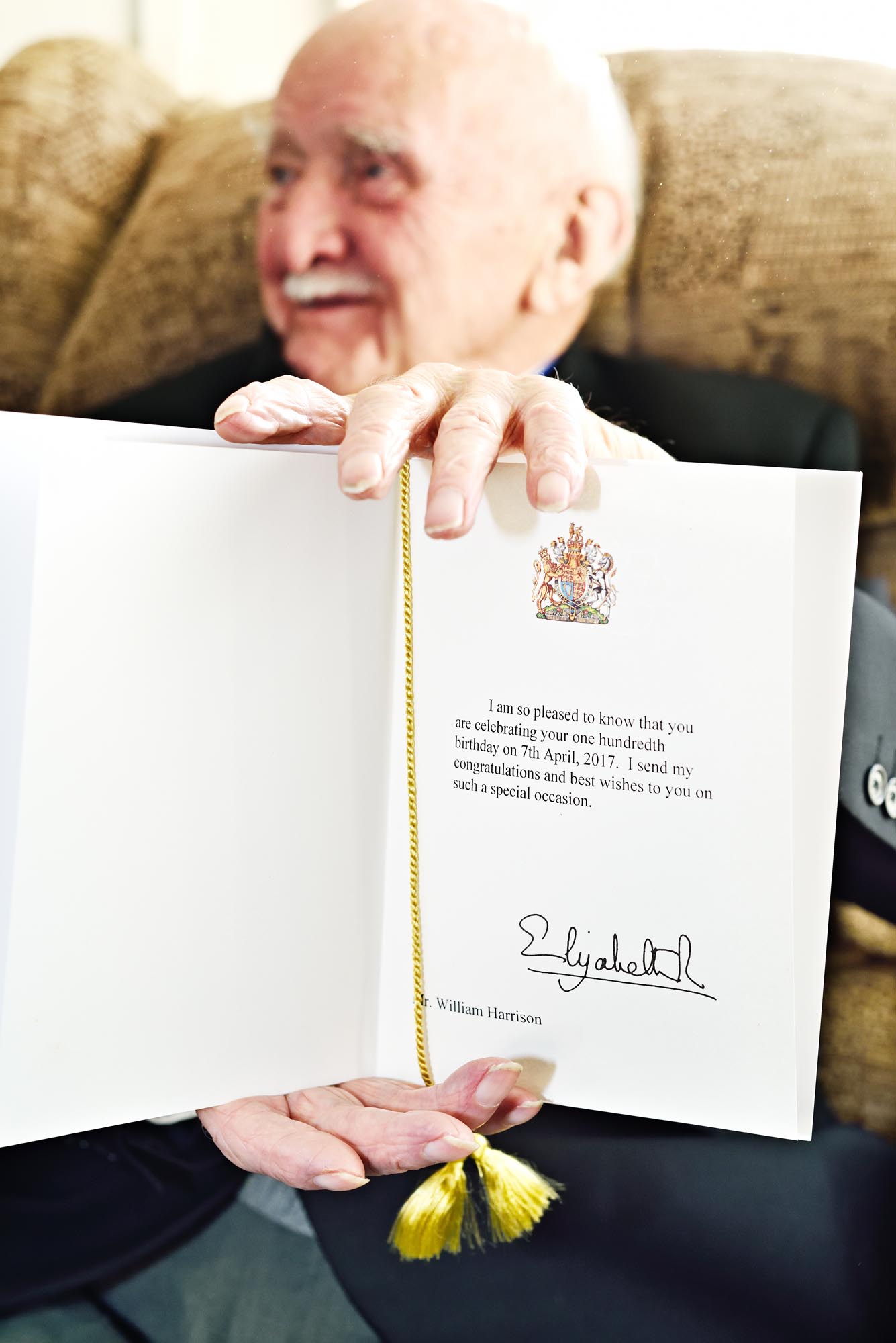 In April 2017, I received my 100th Birthday Telegram from the Queen to go with the Diamond and Platinum Wedding Telegrams that Inez and I had also received.