The financial pressures of Christmas can be a burden, but there are lots of ways you can prepare yourself and avoid stress.
Check out the 25 Christmas tips from our financial and employment support team to help you plan, budget and save money this year.
1. Plan early
Be realistic and budget accordingly. Work out how much you are going to spend on each person – and stick to it. Manage expectations as to what you - or Santa - can give.
2. Don't forget the everyday bills
Remember that rent, the mortgage, utility bills, food bills and other existing debts still must be paid – and the consequences can be severe if they're not. Christmas doesn't have to be expensive to be happy.
3. Temporary gas and electricity credit
Did you know in certain circumstances, when you run out of credit and need gas or electricity urgently, you can contact your supplier to ask for temporary extra credit? You will need to pay this back when you next top up. Contact your provider directly for more information.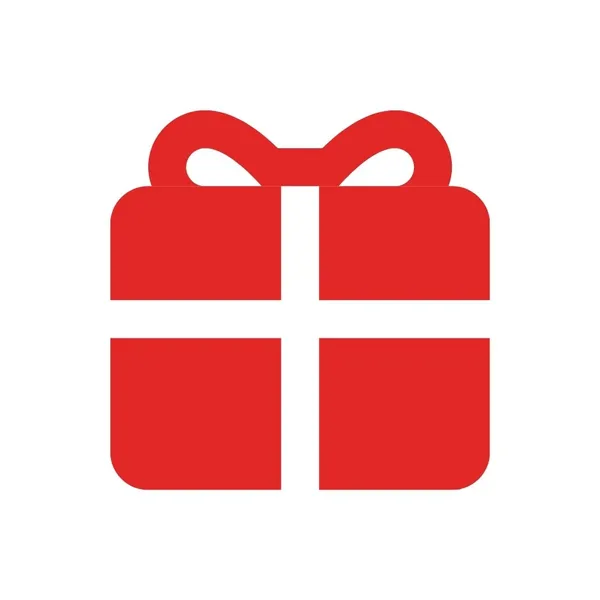 £550
Studies suggest that each adult spends on average £550 over the Festive period.
4. Assistance schemes
Did you know that many of the top energy and water suppliers run assistance schemes to help people struggling to pay their energy bills? If you are struggling, you should contact your energy or water supplier for more information.
5. Warm Home Discount Scheme
Did you know that you could be eligible to get £140 off your electricity bill for winter 2020 - 2021 under the Warm Home Discount Scheme?
6. Reduce non-essential expenditure
Put a morning aside to review your spending and outgoings on your bank statement, and consider if you really need that music subscription or white goods warranty – you may be surprised how much you are able to save.
7. Don't bank on an overdraft
If you do need more money, don't just run up an overdraft without talking to your bank first. It will work out much more expensive.
8. Keep things simple
If you can afford to pay for goods outright with cash, cheque, or debit card don't be persuaded to take out extended credit agreements unless they really do work out cheaper. Often, they don't.
9. Shop around
Try as many different places as possible to find the best price. Buy what you want and not what other people say you need. Be wary of extended warranties; the cost of a repair could be less than the cost of the warranty.
10. Borrowing
If you must borrow to get you through Christmas, consider looking for 0% interest credit card deals and try to pay the debt off as soon as possible.
11. Keep a track of your credit rating
Check your current credit score with one of the many free-to-use services now available and, crucially, keep checking it.
12. Be organised
There's a lot to remember at Christmas. If you've borrowed money don't forget that it won't be long before you have to make a payment. Make sure you pay on time where possible, even if it is only the minimum, or you will be faced with additional charges.
13. Lost your employment or fallen into mortgage arrears?
Be sure to check for loss of employment or mortgage protection on any insurance policies you may hold – many people don't even realise they may have these in place.
14. Are you struggling to pay your mortgage?
Borrowers who have not yet had a mortgage holiday can request from their lender a pause in repayments that can last up to six months. Remember that the missed payments will need to be paid back at a future date and you could see your future repayments increase.
Our team is just a phone call away
Call us on 0808 802 8080. Lines are open from 8am-8pm every day.
15. Tax refunds
You might be able to get a tax refund if you lost your job part way through the tax year and you were paying tax through PAYE.
Find out more about tax refunds here.
16. Tax relief for working at home
Did you know that you may be eligible for tax relief if you have been forced to work from home due to the Covid-19 pandemic?
17. Do you live alone?
If so, you should be entitled to a 25% single person discount on your annual Council Tax bill.
18. Are you getting all of the benefits you are entitled to?
There are a lot of different benefits out there and it can be very overwhelming.
Consider completing a benefit check calculator or speak to us at the Legion for some advice on your situation.
19. Have you been refused a benefit or had your welfare benefits stopped recently?
We have a dedicated Benefits team that can advise you on challenging a decision.
Find out how we can support you with benefits.
20. Do you have a health issue that affects your daily living or mobility?
You could be entitled to Personal Independence Payment.
Find out more about Personal Independence Payment.
21. Unable to pay your rent?
Did you know you could be eligible for help with the shortfall in your rent if you receive Housing Benefit or the Housing element of Universal Credit, but you still cannot afford your rent? Contact your Local Council and ask to make a Discretionary Housing Payment application.
22. Save for a rainy day
Once your immediate money matters are under control, try building an emergency fund that would cover your monthly costs for at least three months if your situation changes.
23. Universal Credit or Working Tax Credit uplift ending
When Covid first hit, anyone who claimed Universal Credit or Working Tax Credit was granted an uplift of £20 per week for 12 months. It's been confirmed this will not continue beyond April 2021. Start budgeting early for this change to avoid a shock next year.
24. Start planning and saving for next Christmas
It may seem too early, but once Christmas is over, it's worth looking at what you did well and what you didn't. Learn from any mistakes and start planning how you will do things differently next year. This might also be a good time to start saving for next Christmas.
25. Finally, Have a Merry Christmas!
Remember that we are here to support you or anyone you know who may be struggling.
If you need any help you can call us on 0808 802 8080, seven days a week, 8am-8pm.