During the coronavirus lockdown Legion branches across the country have kept in touch with vulnerable members via a telephone buddy service.
For 27-year-old Grace and 99-year old Ethel, it has been the start of a valued friendship.
Grace is currently training as a mental health nurse and joined the Aldridge branch alongside her parents in September 2019.
"I felt very welcomed by the members straight away and wanted to help support the local Armed Forces community and Poppy Appeal," says Grace.
Since lockdown she has been calling other members once a week to have a chat, check they are ok and have plenty of food supplies and support.
"Being in training, I wanted to be proactive in the welfare side of the branch's work and felt this service was a great way to keep members connected during isolation and provide a friendly chat away from virus talk," adds Grace.
"It's great how the branch has rallied round those that need that communication and support and I'm happy to play my part."
During these weekly calls, Grace has struck up a friendship with former nurse Ethel, who began her career during the Second World War.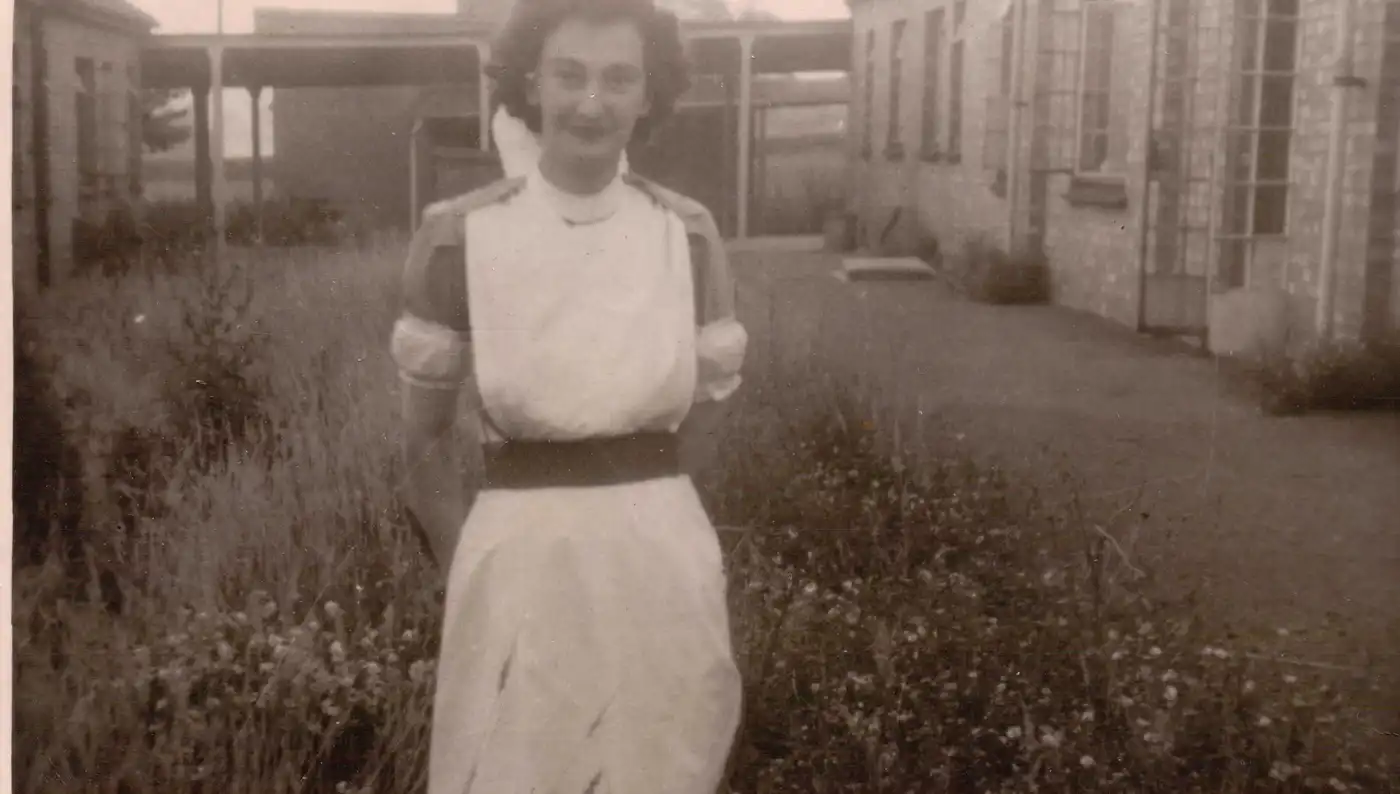 Ethel was just 18-years-old when war broke out and worked at the Burntwood Military Hospital, where she tended to the injured throughout the duration of the war, including civilians caught in the Birmingham city bombings, as well as the first convoy of soldiers returning from Dunkirk in 1940.
After the war she continued her nursing career, working with mental health patients, before retraining as a dental nurse.
"Ethel is truly amazing!" says Grace.
"I could listen to her stories for hours when we talk and it's lovely to discuss how different her training was in wartime compared to my current experience.
"I always look forward to my call with her and I feel it's not only beneficial for Ethel in having someone to call her – but for me too during such uncertain times."
Having Grace calling me up and other members ensuring I am ok has been really appreciated.
Ethel, who will be celebrating her 100th birthday in November, spoke about why it was important to stay connected:
"Before having to isolate, I was still giving talks to those who wanted to know more about my experiences of treating those that came back from the war in Europe, having been a nurse at the local military hospital.
"Therefore, although I've been stuck at home, having Grace calling me up and other members ensuring I am ok has been really appreciated.
"I have even learnt to video chat thanks to my son's help and managed to speak face-to-face with Grace, which was just lovely."