Supporting those who have served and sacrificed to protect our way of life has been at the heart of the Royal British Legion since 1921.
From men who were injured in the First World War to those who continue to serve today, explore how our staff, members and volunteers have adapted to the needs of the Armed Forces community over the past 100 years.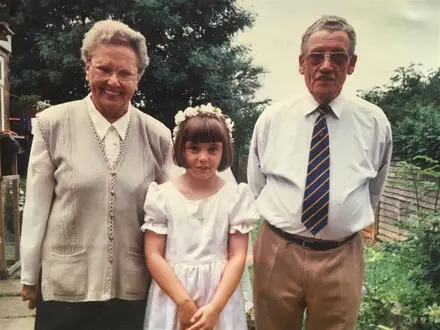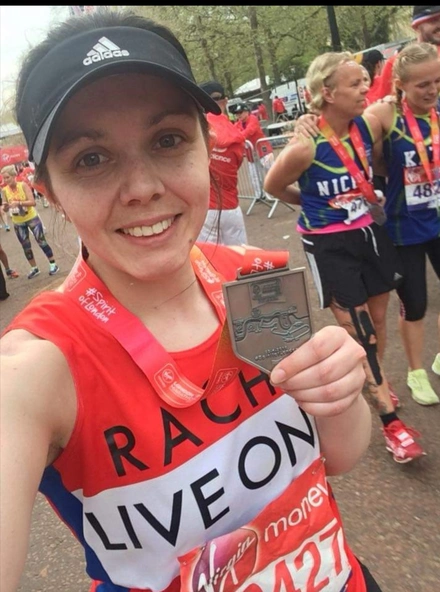 Rachel Hughes
"My Grandparents, Marion and Derak, were residents at the Royal British Legion's Galanos House Care Home. Grandad had served in the Queens Own Hussars alongside his twin brother. Grandad was diagnosed with dementia and needed care, but the idea of my grandparents being separated was heart-wrenching. Galanos allowed them to live together, giving them connecting rooms so that one could be their bedroom and the other their living room. This meant so much to them and to us as their family.
"My favourite memory of my Grandad was in the entrance hall to Galanos House. He asked me to dance with him, because he could hear the folk singer in the dining room. I don't often dance, but memories such as this are priceless to me. Galanos and the RBL gave us the opportunity to form such precious memories with them both.
"When Granny became ill, I was 13. I'd never lost anyone before, and naively I probably thought I never would. So, when I saw my lovely Granny without her jewellery on, and was told to say goodbye, I had no idea what to do. I don't remember exactly what happened; at some point, I ended up out in the corridor with my sister, crying my eyes out, and telling myself it wasn't going to happen. A nurse came to see us and I just remember being hugged, being comforted, and feeling that it was ok to feel like this was the worst day ever. If I tried to tell you the words I heard, I'd fail. I just know that she inspired something inside me that I wouldn't understand for another five years.
"Grandad moved into the dementia unit in Galanos and I remember how wonderful the staff were with him. It was only when he passed away, and I was old enough to really appreciate and understand the care and support that he was receiving, that I realised this was the kind of career I wanted to have. I remember leaving Galanos House the day my Grandad passed away, knowing that I wanted to come back as a Carer and a few short months later, I did.
"Nine years later, not only did I complete my nursing training and graduate with a Bachelors of Science, registering with the Nursing and Midwifery Council in January 2017, but after almost a year in a hospital setting I began working at Galanos House, alongside the very same people who inspired me to take this journey in the first place. I am passionate about supporting families and individuals at the end of life.
"I worked for an inspiring charity and delivered great nursing care to incredible people everyday, which is amazing. But Galanos is part of a much wider organisation which supports veterans and their families throughout all stages of life, not just the end. As well as offering nursing care and respite services, the RBL provides financial support, employment and rehabilitation to ex-servicemen and women throughout their lives. For all those reasons, and many more I couldn't begin to list, I ran the famous London Marathon in 2018 with a place on Team RBL, raising money to allow this wonderful organisation to continue its work.
"I left the RBL at the end of 2018 to pursue a career in palliative and end of life care at the local hospice, but learning from the incredible staff at Galanos really helped prepare me for that. Whether I'm working at the RBL or not, the care they showed my grandparents has forged my career path and given me a fantastic example of excellence to work towards. I loved every minute with the incredible residents, nurses and care workers, and hold the RBL in especially high esteem, and always in my heart."
*Images: Rachel with her grandparents Marion and Derak | Rachel running the London Marathon in 2018 for RBL
Homelessness and volunteering
John Keane served in the Army for 18 years, completing tours of Northern Ireland, the Falklands and Germany. In 2007, his relationship broke down due largely to Post Traumatic Stress Disorder. He effectively became homeless - sofa surfing with friends and doing what work he could find to keep going, but he had little money and no place to call home. He was also separated from his daughter.  
In 2008 whilst working in a nursery next to the RBL club in Wallasey, Merseyside, he got talking to a lady from the RBL. John shared his story and she told him that he could get support from the charity, and encouraged him to get in touch with the RBL helpline. RBL then helped him find a house to rent, helped with the deposit and the first few months' rent and furnishings. The difference this made to John turned his life around.   
Getting a home gave John confidence, and in turn, the courage to ask RBL if he could volunteer with the charity. He trained as an Advice and Information Volunteer to work at the Liverpool Pop-In Centre, helping other veterans. He also became a Poppy Appeal volunteer, well-known locally for his kilt-wearing collection, and organisation of the local Remembrance Parade.
John Keane
"If I hadn't been working that day at the nursery which happened to be located next the RBL club and had that conversation with Trish I don't know what would have happened to me. People don't realise the amazing work that RBL does for ex-Service folk and I really enjoy supporting them in any way I can."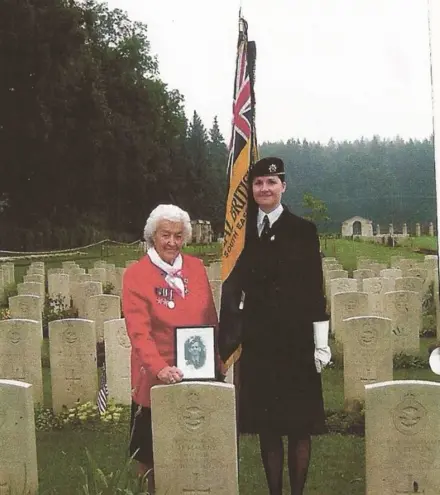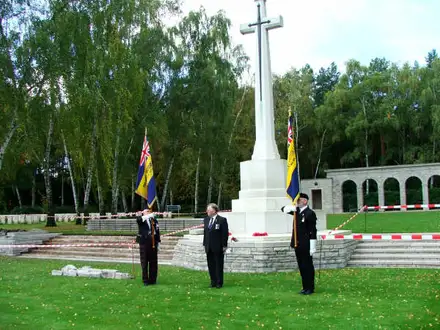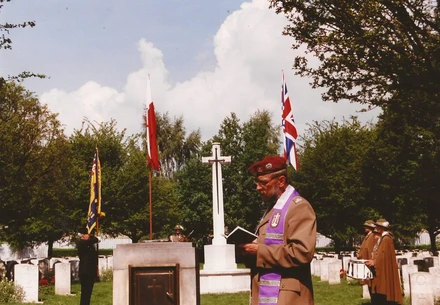 Patrick Gale, Branch Treasurer at Ross on Wye and District Branch, Herefordshire
In the mid-1990s, Patrick Gale was asked by the War Graves Pilgrimage Department of the Royal British Legion to organise the overseas travel arrangements for pilgrimages for those who had lost their families and friends in Germany and Poland. Pat, who ran his own travel business, had particular expertise in these areas and also spoke German.
The pilgrimages were accompanied by a member of RBL's National Council, a guide and a Standard Bearer, visiting places such as the Commonwealth War Graves Cemetery in Bavaria and Auschwitz.
Each tour party had one thing in common; they came to remember. Whether they were war widows, relations, colleagues or prisoners of war, they all expressed their gratitude to the RBL for organising such a personal journey. In some cases, this meant closure, for others it meant revisiting a place where they had been held prisoner.
On one occasion, Pat led a group of 22 former prisoners of war aged between 85-90, returning to the camps they'd been held in. They stopped at Lückenwalde, part of the three "Long Marches" in which 80,000 prisoners were made to walk to concentration camps elsewhere in the country to avoid the advancing Soviet Army. Three of the veterans told of the horrors of the march; temperatures of -20C, fighting disease, frostbite and hunger. Two former POW's on the trip had been in the same compound in Lamsdorf but did not realise until they met on the trip, creating an emotional reunion.
The stories that came from the visit to both camps were of courage and suffering; parachuting from burning planes, the death of comrades, valiant escapes, and diaries telling stories of "no food today" or "one slice of bread today". Others spoke of their time in Auschwitz having to sort through the clothes of murdered people; a woman who had lost her fiancé, never married and came to his grave for the first time; and the only survivor of a Lancaster shot down over Belgium. The tour ended with a service of Remembrance at the Commonwealth War Graves Cemetery in Berlin and was all the more poignant having heard the stories of these pilgrims.
Pat received many letters from those on the pilgrimages, which he still holds dear today. They speak of the joy and thankfulness they owe to the Royal British Legion in enabling them to participate on the trip; an amazing sentiment from such painful journeys.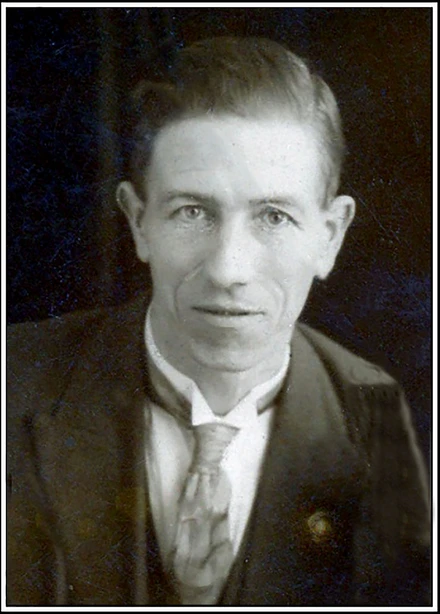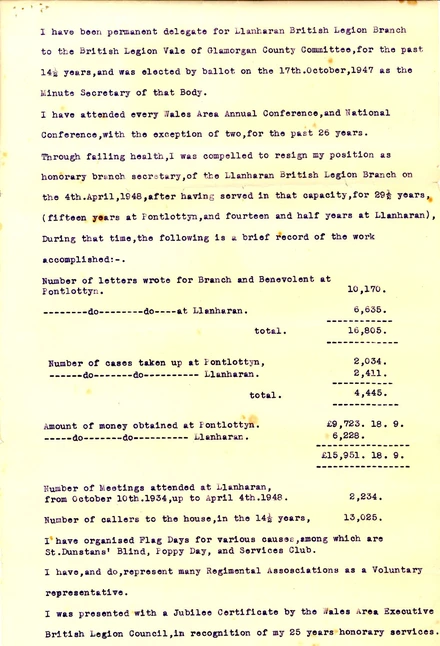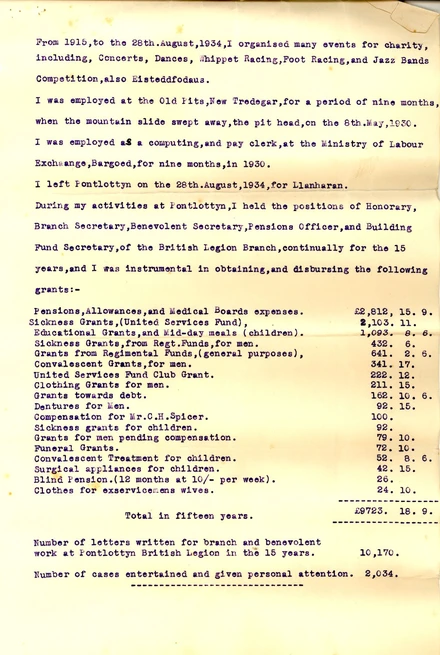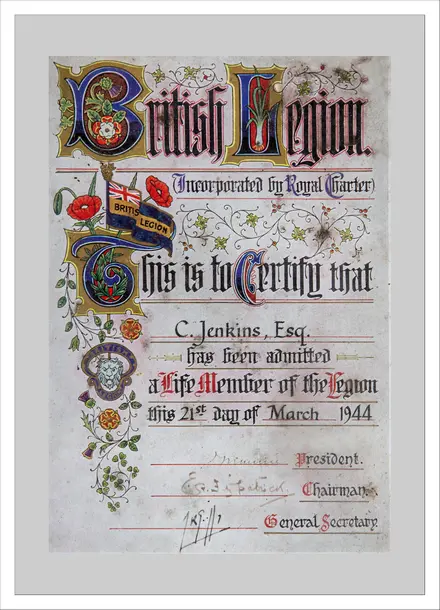 Caradog Jenkins - Llanharan branch, Wales
From 1914, aged 17, Caradog Jenkins supported soldiers and their families as part of the War Relief Committee before serving himself, then going on to a lifetime of work with the Royal British Legion.
His records show the incredible welfare work that he enabled during his lifelong membership at Llanharan branch, Wales. By obtaining pensions, sickness grants, clothing grants, helping with debt, funeral grants and convalescent treatment for children he was able to do so much for the local Armed Forces community.
The Glamorgan Gazette reported "A life devoted to public service was rewarded at Cardiff...when Mr Caradog Jenkins was invested with the British Empire Medal by HM the King."
Images: Portrait of Caradog Jenkins | Caradog's biography | RBL life member certificate awarded to Caradog.
RBL's first Pop In Centre, Liverpool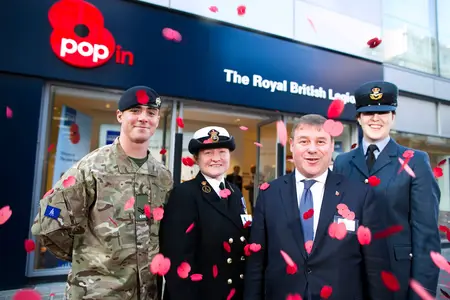 The fully interactive conference room is a great asset to the Liverpool City Region and is used by local partners including Combat Stress, Liverpool City Council and many others.

The Pop In centres have since gone from strength to strength, enabling RBL to provide practical help and advice to over 90,000 people each year.

Piloting the Pop In Centres
In 2012 RBL opened its first Pop In centre in Liverpool.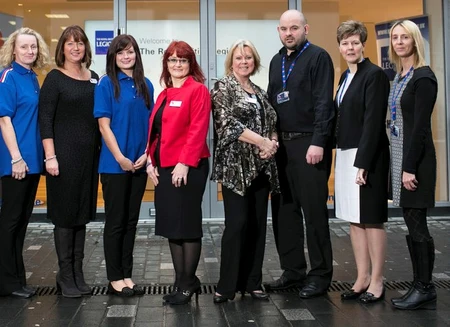 Many of the original staff from the opening in 2012 remain part of the team today, supporting vital work in the area.
As a focal point in the community they are able to support those in need in their own community with expert local help.

The Liverpool Pop In team
Operated by a dedicated team in Cheshire and Merseyside.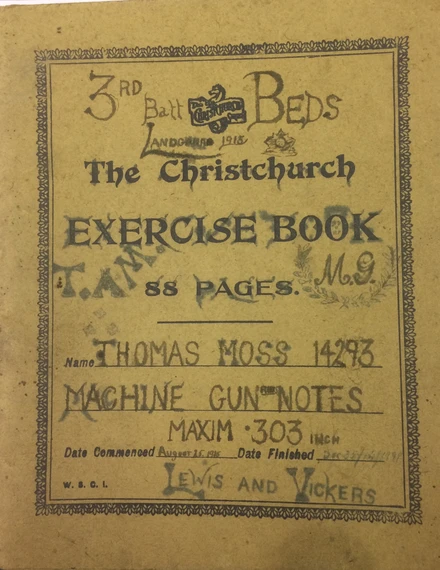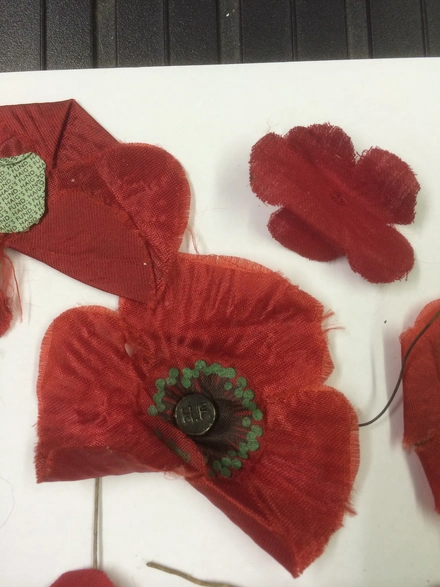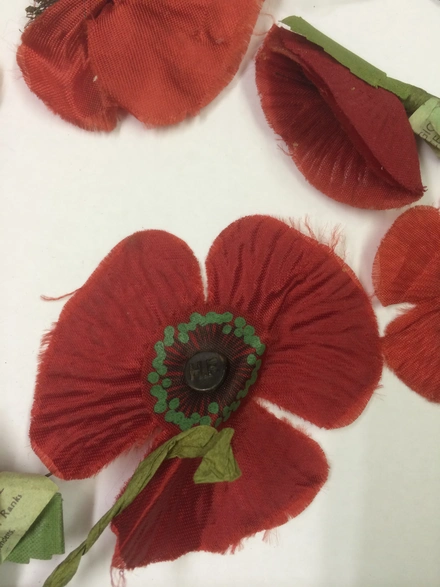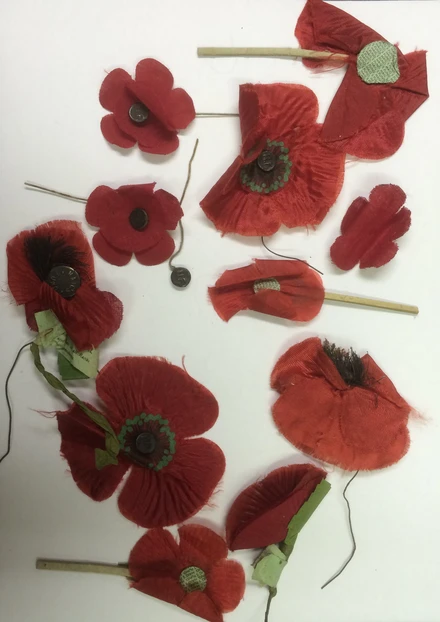 Tom Moss Haig's Poppies
After the First World War Private Tom Moss of 2nd Battalion, Bedfordshire Regiment, and early British Legion member, sadly died aged 28 in March 1924. Convinced that he died from the shrapnel still in his body and the effects of being gassed, RBL helped Tom's widow with financial aid after she was denied access to his war pension. His doctor had died and all records of Tom were destroyed. A memory of Tom Moss lives on, however. Some 68 years later, his collection of original Haig Fund poppies was discovered in his machine gun notes exercise book, and are now housed in the Stevenage Museum.
*Images: Tom Moss machine gun notes exercise book and original Haig Fund poppies collection
Help us celebrate our centenary
This May, we're celebrating our 100th anniversary and find out how you can get involved in our centenary.
RBL 100