We are here to help members of the Royal Navy, British Army, Royal Air Force, veterans and their families. And we're not going anywhere.
Our support starts after 1 day of service
Even if you have only served for one day, we can help you. Our support starts after 1 day of service and continues through life, long after service is over.
Find out more
We support the whole Armed Forces community
We're dedicated to supporting not only serving and ex-serving personnel but the whole of the Armed Forces community, including their families.
From support dealing with the loss of a loved one to help finding jobs and training, we can help in all sorts of ways.
After her husband, Ryan, took his own life, we stepped in to support Chantelle and her young family.
"I didn't know what to deal with first or which way to turn and it seemed that all the little things to sort out were building up. As well as dealing with our grief, the paperwork and the general aftermath of what had happened were a struggle to cope with."
After a friend suggested to Chantelle that RBL might be able to help, she contacted us and met Annette, an Advice and Information Officer.
"From the moment she arrived she simply listened to everything I had to say, my frustrations, my upset, my concern for the girls and it was just a relief to have someone turn round and say 'yes we can help you'," said Chantelle.
"Annette provided advice on how to get copies of paperwork I required from the TA and also directed me to a solicitor for help with the inquest – just that support with the little things really took a weight off my shoulders. "
Read more about Chantelle's story
After her husband took his own life, we stepped in to support Chantelle and her family.
Read more
Support for those currently serving
You don't have to be a veteran to receive support from us. We have a range of advice and support services for those who are currently serving. From debt advice and help taking control of your finances to recovery centres for wounded, injured and sick Service personnel, we can support you when you need it most.
We can also help with the transition to civilian life and understand that it can be a daunting prospect.
New beginnings
After Tim Mackereth completed 22 years of service, he turned to us for assistance with starting up his own blacksmith business. Years later, his award-winning company has gone from strength to strength.
"I do count myself very lucky because I hugely enjoyed Service life and I think that the quality of attention to training was second to none. But when I got to 40 I thought it was time to do something else," Tim said.
"Most of my contemporaries were going into engineering project management in defence procurement, but my idea of hell was commuting day in, day out, wearing a suit. So I thought of other things and remembered I'd always been interested in blacksmithing."
"So I went on a weekend course and made a poker and thought, Ah, this is it."
"At the time, in 2002, the banks were handing money out to all and sundry. But as a charity, RBL scrutinised your business plan to a very high level and as a result they had an extraordinary success rate of businesses that survived to pay back their start-up loan."
Support from RBL
"I needed some funding to buy tools and equipment, so I could start accepting projects on day one that would let me make a living straight away."
Find out more
"In the cash-flow forecast it was also identified that we would have needed an overdraft in the early months. RBL were so happy with the business plan that they offered us double what we'd asked for to cover the identified overdraft."
"As it happened, we got off to a much better start than we'd anticipated and didn't use the overdraft anyway, so we spent the money on tooling to increase capability, so that we could take on bigger jobs," Tim added.
"I think because it is a charity, people tend to think that RBL is something that you go to when you're in need and you're at rock bottom, rather than it being a support resource in a much more positive sense for all veterans. The truth is that you can use it in a much more forward-looking way than just getting you out of a hole."
Read more about Tim's story
"My idea of hell was commuting day in, day out, wearing a suit."
Read more
We support Armed Forces sports teams
We know that physical exercise is important for mental and physical wellbeing and we support our currently serving by funding a range of sports across the three services.
We sponsor a range of sports including; UK Armed Forces Boxing, Royal Navy Rugby League, RAF Triathlon, RAF mountaineering, and Army football and athletics.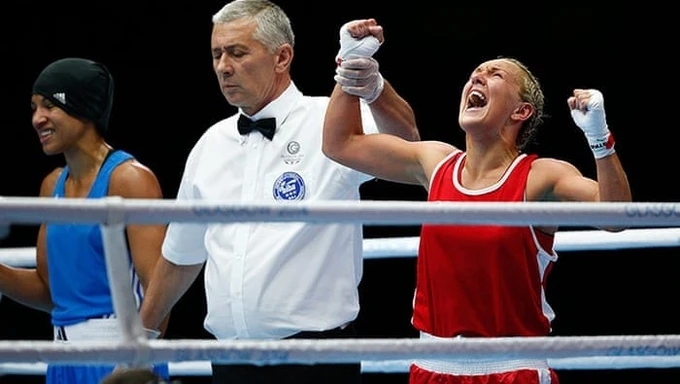 Alanna Nihell is the first ever female Army Boxing Team Captain. Over the last decade she has won multiple national titles, along with a bronze medal at the Commonwealth Games in 2014
"I love boxing and the fact the Armed Forces get behind me and support me in my boxing career makes it so much easier," says Alanna.
"Sport has helped with my leadership skills within my army career it's molded me into a confident and determined woman."
Sam Alderson had never touched a rugby ball before she joined the Royal Navy in 2008. Ten years on she is the Navy women's cross code rugby captain and was named Royal Navy Sportswoman of the Year in 2018.
"Sport plays a vital role in the services and from the moment you join you are encouraged to participate," says Sam.
"I think when you play a sport especially a team sport and especially rugby it makes you more resilient."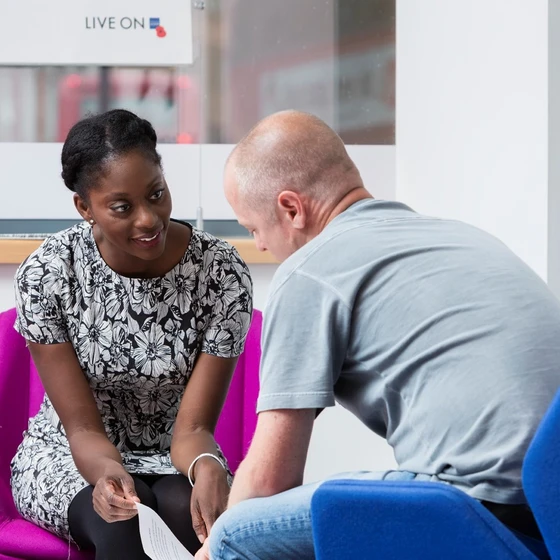 Other ways we support the Armed Forces
Our Armed Forces support us every day, find out how we support them.
Find out more