Mais House offers expert care and support for the Armed Forces community and their families, including residential, nursing and respite care.
In the coastly town of Bexhill on Sea in East Sussex, Mais House is set within stunning landscape gardens, complete with wheelchair access, providing a picturesque haven for residents and visitors alike.
Residents have private rooms but are invited to relax in our lounge areas, have a drink at the bar or take advantage of a quiet, well-stocked library. We have created a warm and friendly atmosphere where everyone feels at home, complemented by our residents shared experiences of the Armed Forces and the camaraderie this inspires.
Mais House Key Summary
A key summary document with all the useful details to help you consider whether it's the right care home for you, including funding options and fees.
Download now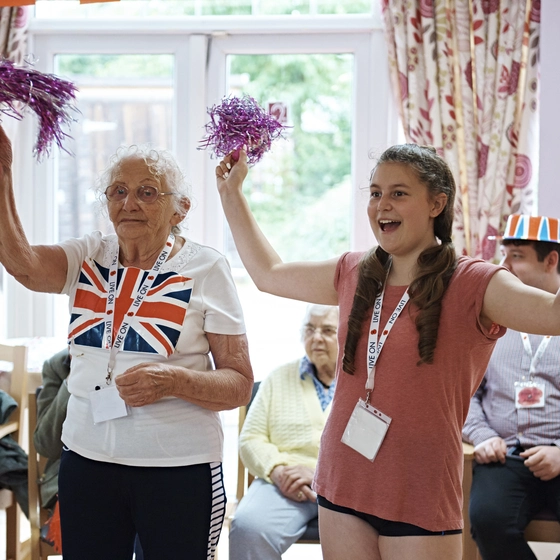 Apply to Mais House
If you plan to move into our care home immediately or within the next 3 months, please complete our application form.
Download application form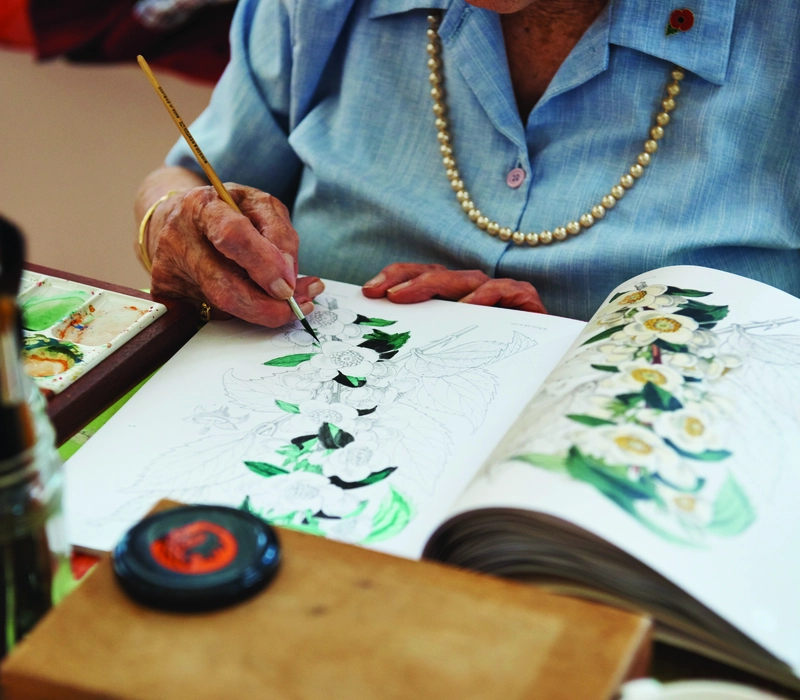 Our team are passionate about helping residents feel at home and make the most of every day.
Our team make sure there's plenty of fun to enjoy each day, including evening concerts, film showings, live music, art classes and more.
We also organise regular trips to Brighton and beyond – so our residents can enjoy a stroll along the seafront, a spot of shopping or satisfy any cravings for fish and chips!
For those who are not able to travel, we bring the town to them with themed dinners, a weekly trolley shop plus visits from the hairdresser.
Address and contact
Address:
Mais House, 18 Hastings Road, Bexhill-on-Sea,
East Sussex TN40 2HH

Telephone: 01424 215 871

Fax: 01424 732 197
Email: MaisAdmin@britishlegion.org.uk
Apply to Mais House
Mais House is available for ex-service personnel and their families. If you are unsure whether you or someone close to you is eligible, we recommend calling our helpline team 0808 802 8080 or contacting the home directly.
We know that care home applications can feel daunting, but our helpline team are on hand to support you every step of the way. You can make initial enquiries by telephone or email. If you are eligible, you will be asked to register your interest and complete the form in our Expression of Interest leaflet. You will remain on the register for 6 months, then you will need to re-apply.
If you plan to move into our care home immediately or within the next 3 months, you will then be asked to complete our CHF1 Application Form for you to return to your preferred care home. We can also provide help to complete the form – simply call 0808 802 8080 or email info@britishlegion.org.uk for more details.
Once your application has been received, a needs assessment will take place to help us assess your care needs. This may take place at home or we can also visit you in hospital; providing an opportunity for you to ask any further questions. Your application is dependent upon confirmation of eligibility and the outcome of your care needs assessment. If successful, we will confirm in writing and arrange the next steps, including your arrival date with you.
In some circumstances, we are also able to provide support for those under the age of 65 years seeking care or rehabilitation support. However, we recommend contacting your chosen care home for further information.
Key summary
There are many things to consider when deciding to move yourself, or a family member, into a care home. We've recently put together a key summary document of Mais House to help you consider whether it's the right care home for you.
The document provides useful details of the following and more:
Type of care
Funding options and fees
Admission requirements
Trial period
Services
Staffing
Download Mais House Key Summary
Home features
Furnished room including bed, bedding, wardrobe, chest of drawers, chair, carpet, TV socket and landline phone socket
Four double rooms with en-suite facility including wash basin, toilet, shower and towels
Passenger lift
Wheelchair access
Minibus and other transport
Resident's kitchenette
A varied and interesting programme of social and leisure activities with support to maintain hobbies
Shared computer with internet access
Open visiting hours: family and friends can also join our residents for a meal by booking in advance
Pets are welcome to visit
Our activities
Social interaction, camaraderie and helping residents pursue their interests and hobbies play a big part in day-to-day life here.
Our dedicated activity coordinator organises a whole range of activities and events, including a summer fête, evening concerts, live music, art classes and dinners. There's a cinema experience and activity room, with an arts and crafts section.
A hairdresser and physiotherapist visit twice weekly. For those unable to venture out we have a weekly trolley shop.
Who can stay?
Any veterans, serving personnel and their dependents, men and women of all ages, are welcome to apply for a place at Mais House.
We're dedicated to supporting not only serving and ex-serving personnel but the whole of the Armed Forces community, including dependants and carers. This includes serving personnel, or those who have previously served, who have received one day of pay and were aged 16 or over at the time of service.
There's a shared bond at Mais House because each resident has a service connection. It means there's a team spirit and a feeling that everyone looks out for each other.
Our excellent team of care assistants and nurses provide a genuinely relaxed and friendly atmosphere. We feel that sharing in the lives of veterans who did so much for our country is both a pleasure and a privilege.
Find out more about eligibility.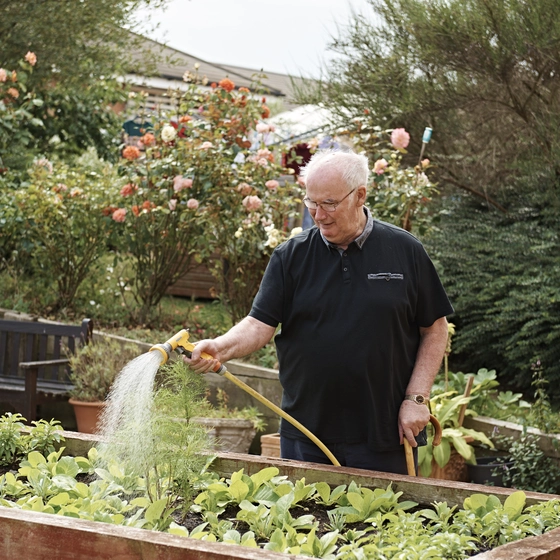 More about Mais House
Call our team on 01424 215 871 or download our brochure to find out more.
Download brochure