Without a home it can be hard to get your life back on track. Those in the Armed Forces community face the same issues as the rest of the population when it comes to housing.
A lot can change when someone leaves the military.
Not all struggle in the transition to civvy street, but there's a lot of challenges to take on. One missed bit of paperwork can make life so much harder, and if you don't have a support network to fall back on then it's a slippery slope.
People might not be rough sleeping, but they may be staying with friends, sleeping on sofas and living off the goodwill of their mates. When it runs out, they might not have anywhere else to turn.
Whatever the situation, we can offer help and support.
Trouble with transition
Nicholas Bennion was one of those who struggled with the transition to civilian life. Originally born in Fiji, he came to the UK after being recruited by the Army in 2000.
He went straight into the Army and served for seven years, but when he came out he only had four months to get his transition sorted.

"The process was challenging because I knew nothing about civilian life," says Nicholas. "It was unexpected. You don't know much.
"When you've been looked after by the Army, your knowledge of how things work outside of it are limited.

"In the military, everything is done in a structure. and when you leave that structure it's very challenging. Sometimes as individuals we collapse, people get stressed out or depressed."

Nicholas ended up living in just one room. However, he was too stubborn to ask for help.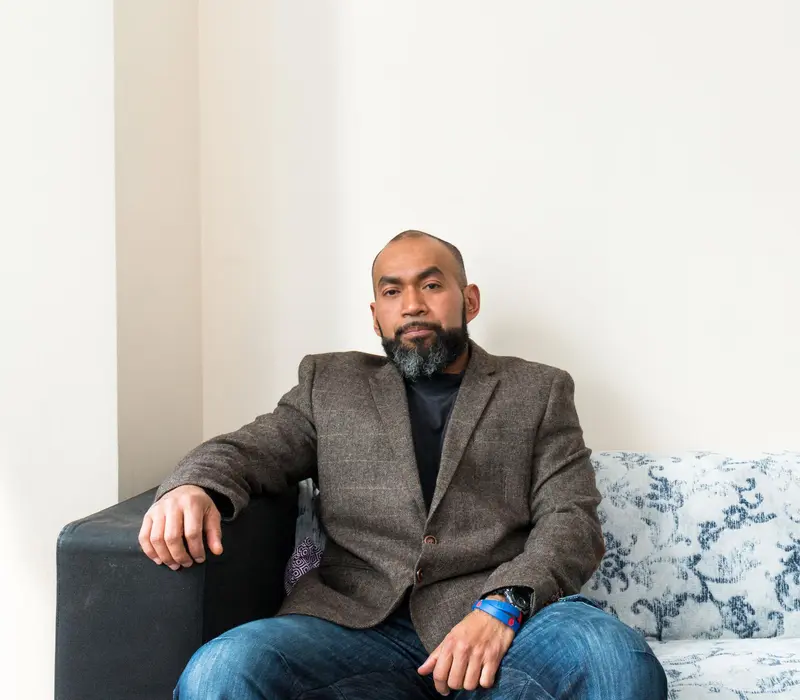 Without RBL, I don't know where I'd be.
"I reached out because of my wife. I was quite stubborn about not receiving help, I think it might be because I'm an infantryman where you don't want to get help and just want to push through."

RBL was able to provide Nicholas with a deposit and first month's rent, so that he was able to move into a two-bedroom flat. Now he's working in the local prison, providing for his family.
"Fortunately, the Royal British Legion gave us assistance in the areas that we needed it. Without their help it would have been really tough," he added.

"Without RBL, I don't know where I'd be. Sometimes you've just got to humble yourself and accept that the help is there."

Working in partnership
We also partner with local housing charities, enabling them to provide their expertise and support the Armed Forces community.
In Plymouth we provided a grant to Plymouth Access To Housing (PATH) which enables them to employ a Housing Support Worker dedicated to assisting the ex-Service community.
Plymouth has a large veteran community due to the local Naval base.
Many people move to Plymouth for their military role, and often don't have a support network to help when they are transitioning out of the military.
"Working with the ex-services community is different," says Mike Taylor, Director of PATH.
"They're quite independent, so they're not used to asking for help and advice.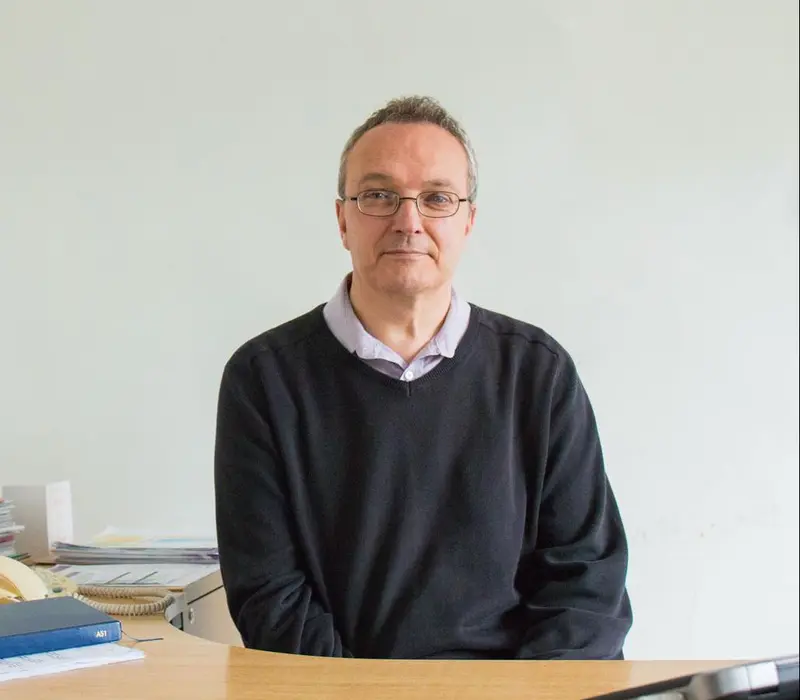 Particularly when people are leaving the forces, that's a massive transition. Mike Taylor

Director of PATH
"It's quite natural to need some information and support through that. For us that's quite a healthy thing to ask, but people do have to be prompted."
As well as providing a grant, we work closely with PATH, referring local cases to them and providing additional support such as war pensions advice.
How PATH supported Gary
Sometimes issues can come up long after someone has transitioned. This is what happened to Gary Bowman, who was staying with his mum in her council house.
When she was diagnosed with Alzheimer's, the council started making plans to move her to a new home.

This put Gary in danger of becoming homeless as he had nowhere else to live.
He called RBL, and we were able to put him in touch with PATH and provide support.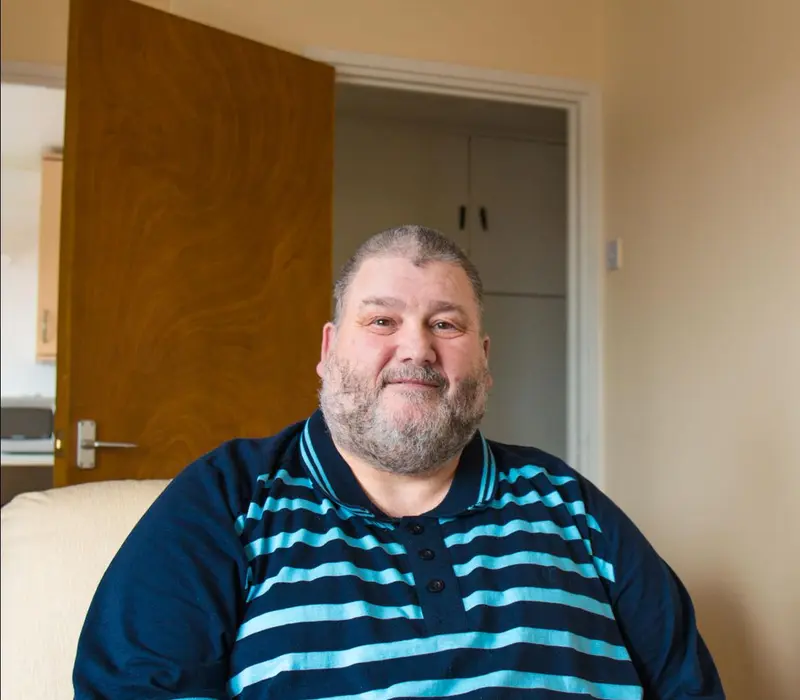 It's been about six months since I got in touch to getting a property, so it's been quick. Gary Bowman Read Gary's story
"My mum was diagnosed with Alzheimer's, so we were looking to downsize and put her into sheltered accommodation," explains Gary.

"I was told that I would be made homeless as I was only down as a non-dependent and I couldn't stay in the property.
"I was depressed, it was always on the back of my mind because I was worrying if my mum got a place and then I'd have to move out and I didn't have any family that could help out.

"That's when I got in touch with RBL, and I've not looked back. All in all, it's been about six months since I got in touch to getting a property, so it's been quick.

"Now I've got complete control. I pay my own rent, I can budget, I can pay my bills, I can see my daughter when I want. It's absolutely fantastic."