Donna Stonelake is a former Royal Navy Able Rating and mother of three whose husband, Mark, was injured whilst serving in Afghanistan.

During her service Donna served on HMS Montrose as a Communicator and was involved in anti-piracy operations off Iraq.
"I did my initial training at HMS Collingwood in Portsmouth and then I went on to HMS Montrose, which is a Type 23 Frigate," says Donna

"My job was in the main communications office and on the bridge, manning the communications and setting up signals and circuits and just making sure we had ship-to-ship contact."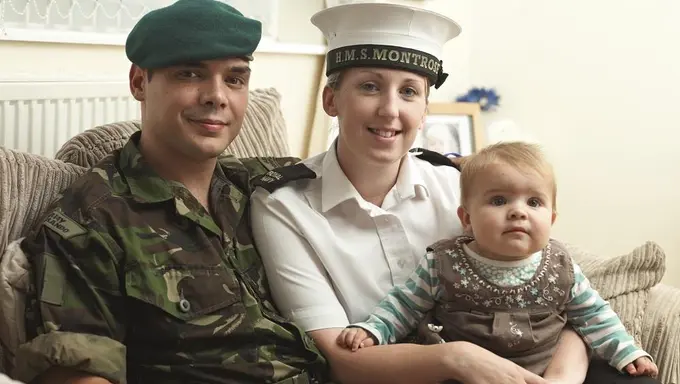 It was on deployment in 2006 when she met her future husband Mark, and they started dating.

20% chance of survival
Two years later, Mark was called up to serve his first deployment to Afghanistan. Just two months into the tour in December 2008, his vehicle was blown up by a roadside bomb.

The blast caused devastating injuries and Mark needed to have his left leg amputated. He also broke his back, right leg, nose and lost several teeth.

"I was in the Navy in Scotland and I got a phone call from Mark's Dad to say that Mark had been injured and he only had a 20% chance of survival," explains Donna.

"I had to wait a week to see him, which was the worst week of my life.
"Mark was convinced he was still in Afghanistan, but thankfully he didn't have any memory of the attack, which means he doesn't have any horrible flashbacks."

Just three months later, after being referred to a spinal specialist in North Wales, he learnt to walk again at Headley Court with a prosthetic limb.
Whilst receiving treatment Mark was one of the first wounded soldiers to benefit from the Legion-funded Battle Back Centre.
Donna left the Navy in 2010 after falling pregnant with their first daughter, Grace, who was born almost a year to the day after Mark's attack. The couple have since had two more daughters, Mollie and Olivia.

Mark has been medically discharged from the Army and volunteers helping the elderly in care homes.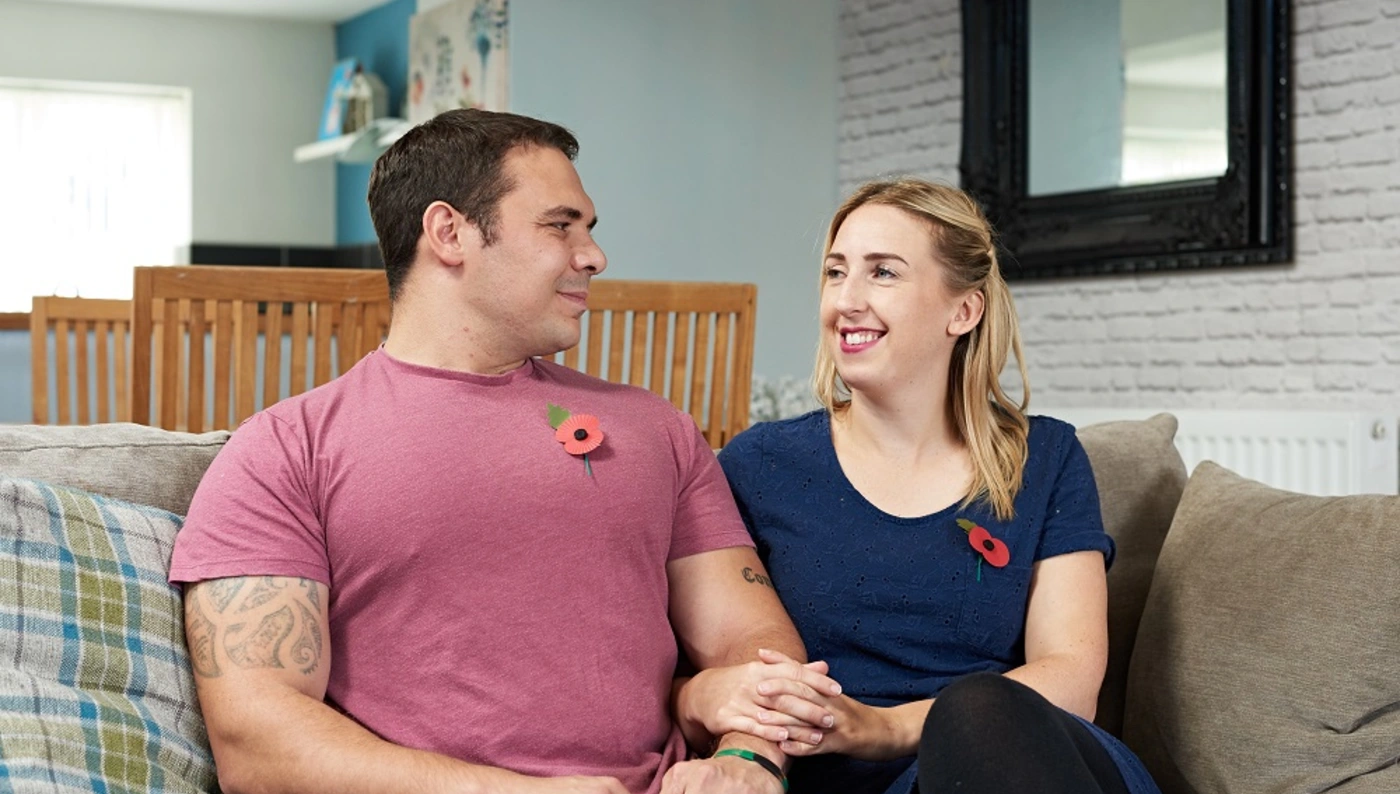 There are certain things that we can't all do together
Having both left the Forces, Remembrance is important to the family.

"We've always told the girls what Remembrance day is about and what it means to our family," says Donna.

"Everyone has their own story. I think about our family and what we deal with on an everyday basis: Mark's injuries; our girls and what it's like living in a Forces family; and what it's like living with someone that got injured.

"There are certain things that we can't all do, like Mark can't go on the beach with the girls because he finds it difficult, and being able to go swimming with the girls or just running around."

"And I think about all the people that sadly didn't make it back and about the sacrifices that people currently serving in the Armed Forces make."