When Alex tragically lost her nephew, Dean, at the age of 24, she decided to create a lasting legacy for him through a Tribute Fund.
In 2012, Dean died in a tragic accident at the MOD Stafford after falling through a roof. Alex was in complete shock, but she was determined to create a fitting tribute for Dean.
Alex went on to set up a Tribute Fund in his name and, through selling craft items and holding fundraising events, she has raised over £10,000 in Dean's memory.
Dean Rathbone
Dean (or "Meercat" to his pals) was a quiet and easy-going young man who loved Aston Villa Football Club. He followed in his family's footsteps and joined the Armed Forces. Dean served in the 26th Regiment, Royal Artillery, and reached the rank of Lance Bombardier. Throughout his time in the Army, Dean was posted in the UK and also briefly served in Germany.
RBL's Independent Inquest Advice (IIA) supported Alex and Dean's family through the complicated process of the inquiry into how Dean died.
"When Dean died, I didn't want his death to be forgotten. I wanted a meaningful way to remember Dean while helping others," says Alex
"The support we received from RBL's IIA was invaluable to our family during this difficult and painful time, so I also wanted to thank RBL.
"Setting up a Tribute Fund was the ideal way to raise funds for RBL and support their services like the IIA while remembering Dean."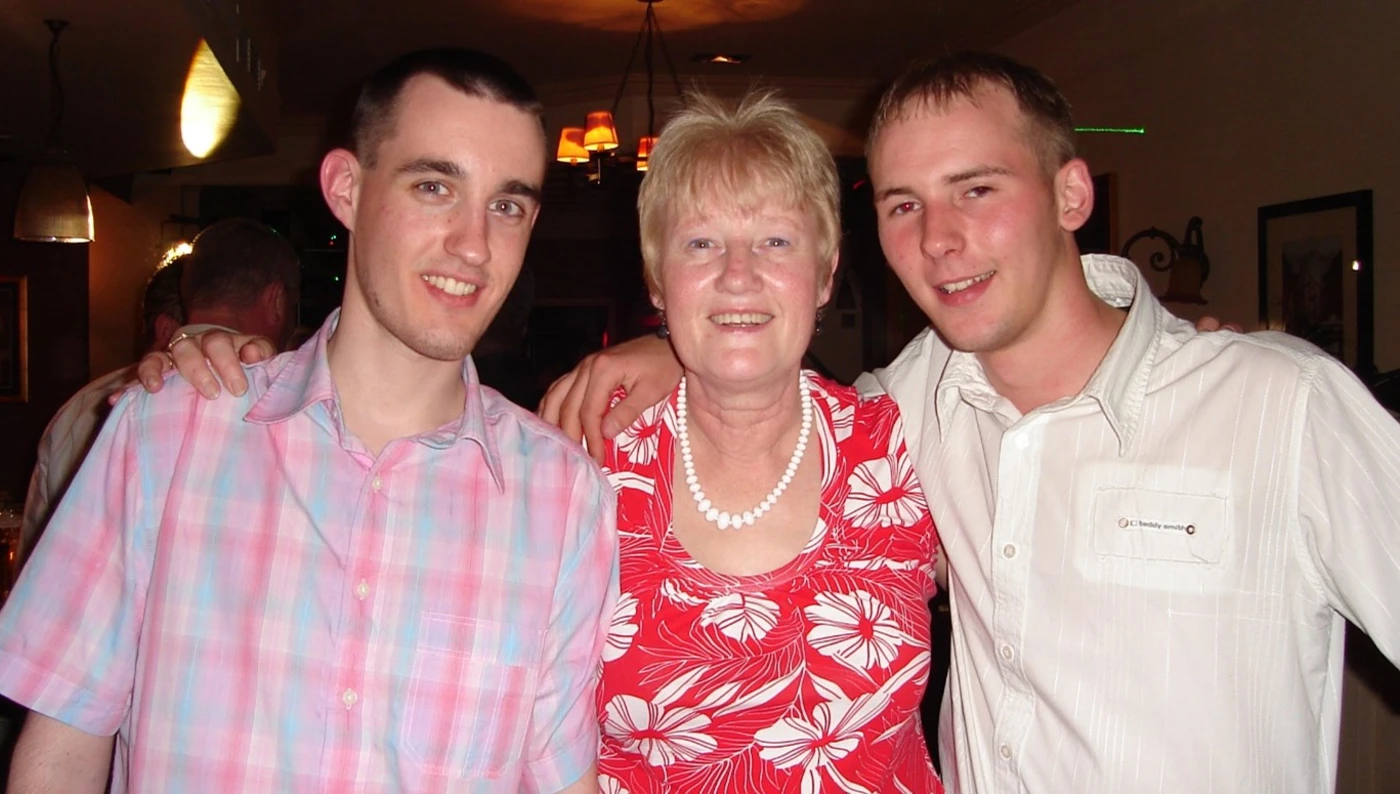 "Raising funds in memory of Dean has been a family effort. I have knitted various items including poppies, dolls, baby clothes, and Christmas decorations. I also sold homemade soups and even wrote a recipe book with the support of my local craft group," Alex says.
"My brother, Joe did a sponsored silence while his wife, Linda took on a swimming challenge in Dean's memory.
"My sister, Nicky, and my daughter, Sarah are my salespeople who are constantly finding opportunities to sell my crafts. I've been able to attend several open days and craft fairs, where all proceeds go to Dean's Fund.
"I always ensure that all my items are clearly labelled with Dean's Tribute Fund. I just want to encourage everyone to visit his Tribute Fund page - know more about Dean and learn how the funds help the Armed Forces community.
"I also think it's important for people to know about the work RBL does, the significance of Remembrance and the Poppy. Nicky who is a teacher uses Dean's Fund page as a teaching aid."
To recognise people's support, Alex often writes messages of thanks on the Fund page.
"I would encourage anyone thinking of setting up a Tribute Fund for RBL to do it. It has been really comforting to know that the money is going towards helping others while creating a lasting tribute for Dean."
In remembrance of you, Dean.