Cassidy was seriously injured by an IED (improvised explosive device) blast in Afghanistan in 2011 – an explosion that killed two of his comrades.
It took his right leg, shattered the other, detached one of his retinas and fractured his pelvis. Unsurprisingly, his road to recovery has been a long one.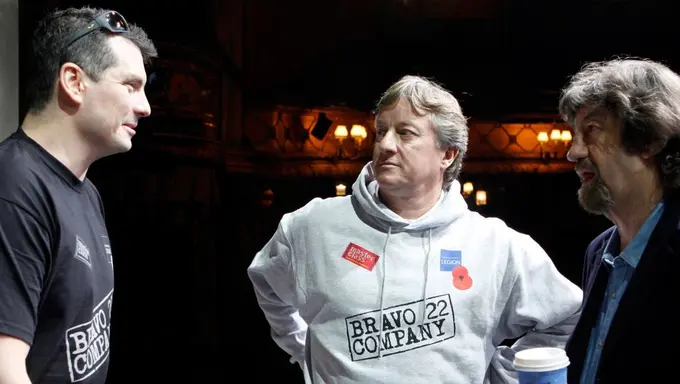 He went on to play the lead role in the 'Two Worlds of Charlie F' - an original play created through the Bravo 22 project.
It saw 30 wounded, injured and sick Service personnel create and perform the new play, based on their lives and experiences in the Armed Forces.

Performing in 'The Two Worlds of Charlie F'
"When you're injured, a lot is taken from you. You strive to get back to normality. This has shown me how to be proud of myself again."
Recovery through art
The aim was to help participants with their recovery by giving them the opportunity to develop new goals, and a chance to learn new skills alongside fellow soldiers.
It was shown on the West End stage, and a subsequent UK tour, to wide acclaim.