The Battle Back Centre course is one of the most important courses that wounded, injured and sick service personnel will do, as it sets them up for a successful recovery plan.
Find out how coaches give attendees motivation through physical and mental activities.
Individual Recovery Plans
Wounded, injured and sick service men and women go to the Battle Back Centre as part of their Individual Recovery Plan.
On arrival attendees are introduced to a team of coaches.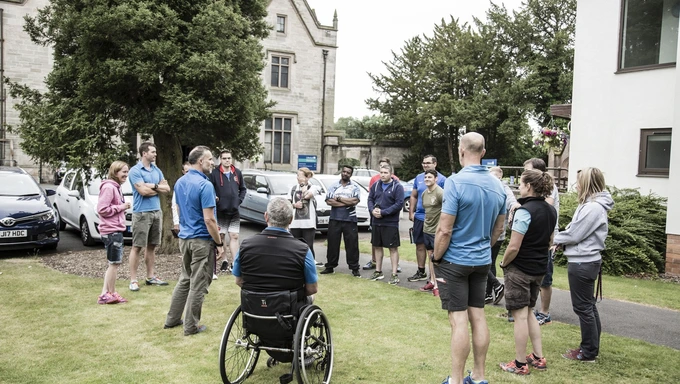 Over the next five days they will help them develop the tools to make a success of their Individual Recovery Plan.
Day one
One of the first activities is wheelchair basketball. For those who have been signed off as wounded, injured or sick, this might be the first exercise or group activity they've done in months.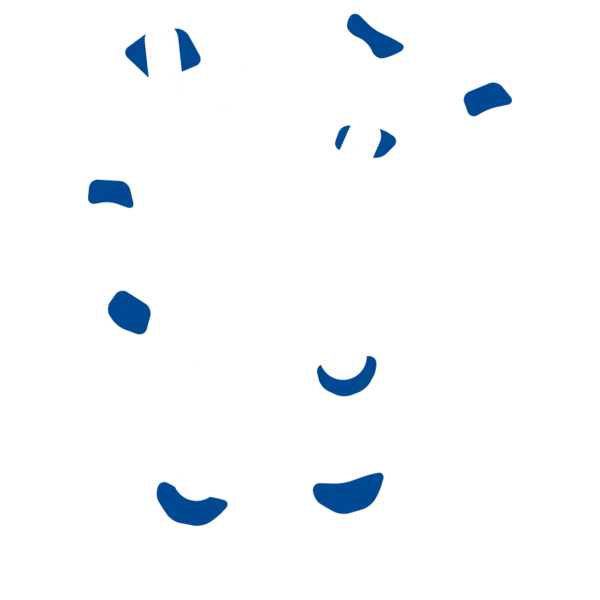 7,137
wounded, injured or sick Serving and ex-Serving personnel have attended the Battle Back Centre since it opened in 2009.
Battle Back Centre
Later, attendees choose cards from a table that show how they feel.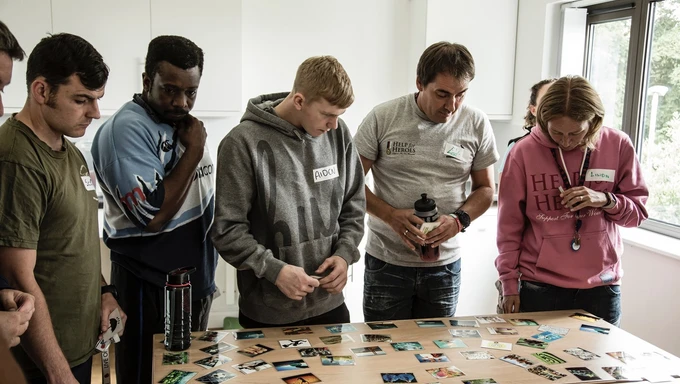 The cards are a mixture of positive and negative images and words like 'isolated' or 'independent'.
Most people choose negative cards at the beginning of the week.
Day two
On the second day attendees go indoor climbing. The aim of activities such as this is to help with motivation and show those who are wounded, injured or sick that they can do more than they think.
"We build our course around a number of adventure training and adaptive sport opportunities," explains Chris Joynson, Recovery Operations Manager.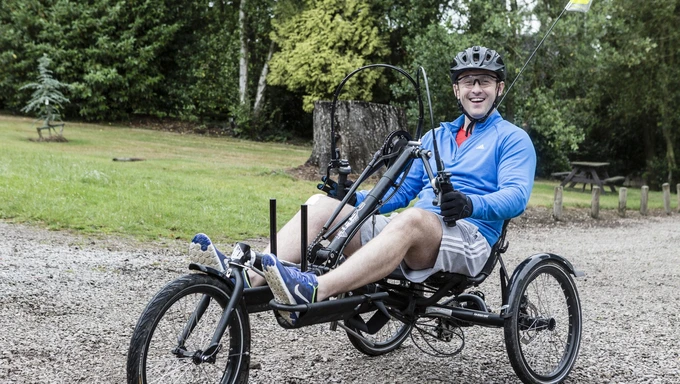 "So if someone's arriving with major physical injuries and they're not able to participate in some of the activities that we do, we have a technical advisor whose job is to make sure that those with really bad physical injuries can complete the courses and activities in the same way as an able-bodied person could."
Time and space to talk
Daily walks happen at 7.30am, and provide a chance for coaches to chat with attendees.
The Battle Back Centre also provides opportunities where wounded, injured and sick personnel can experience the camaraderie of the military as they work together in team activities.
Throughout the the rest of the week attendees take part in a range of physical activities, as well as having group sessions with coaches that focus on mental attitude.
Changing perspective
At the end of the week attendees are asked to choose cards again to demonstrate their progress since arriving.
They're asked to choose cards that represent those who they've been on the course with, and then share those cards with those people.