On 15 May we marked our centenary with a special event at the Cenotaph, recreating the moment 100 years ago when the British Legion was formed.

RBL National President Lieutenant General James Bashall CB CBE laid a wreath at the Cenotaph and was joined by representatives from the Navy, Army, RAF and Merchant Navy along with a military widow.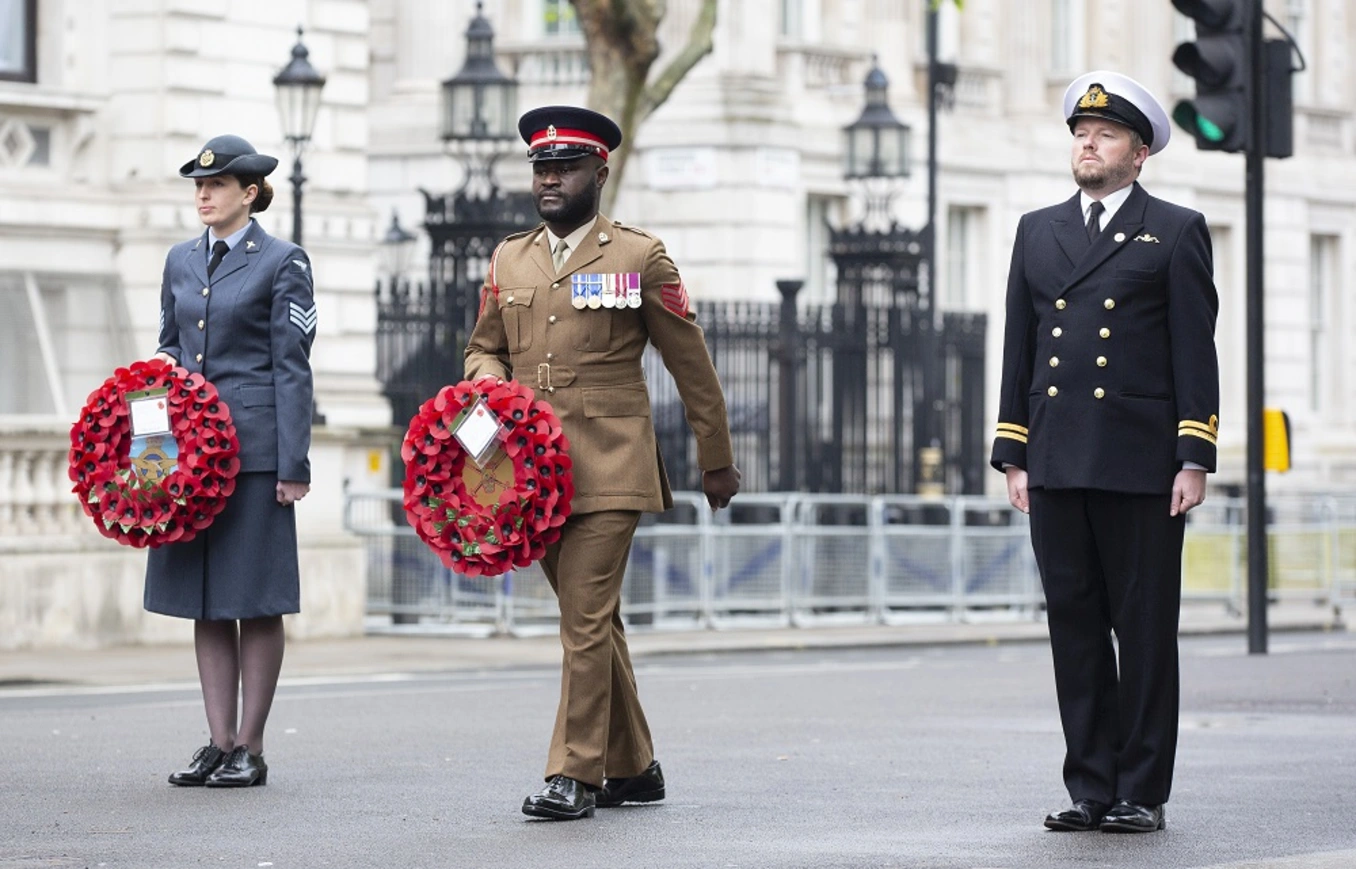 1 / 6
Representatives of the Armed Forces at the Cenotaph to mark our centenary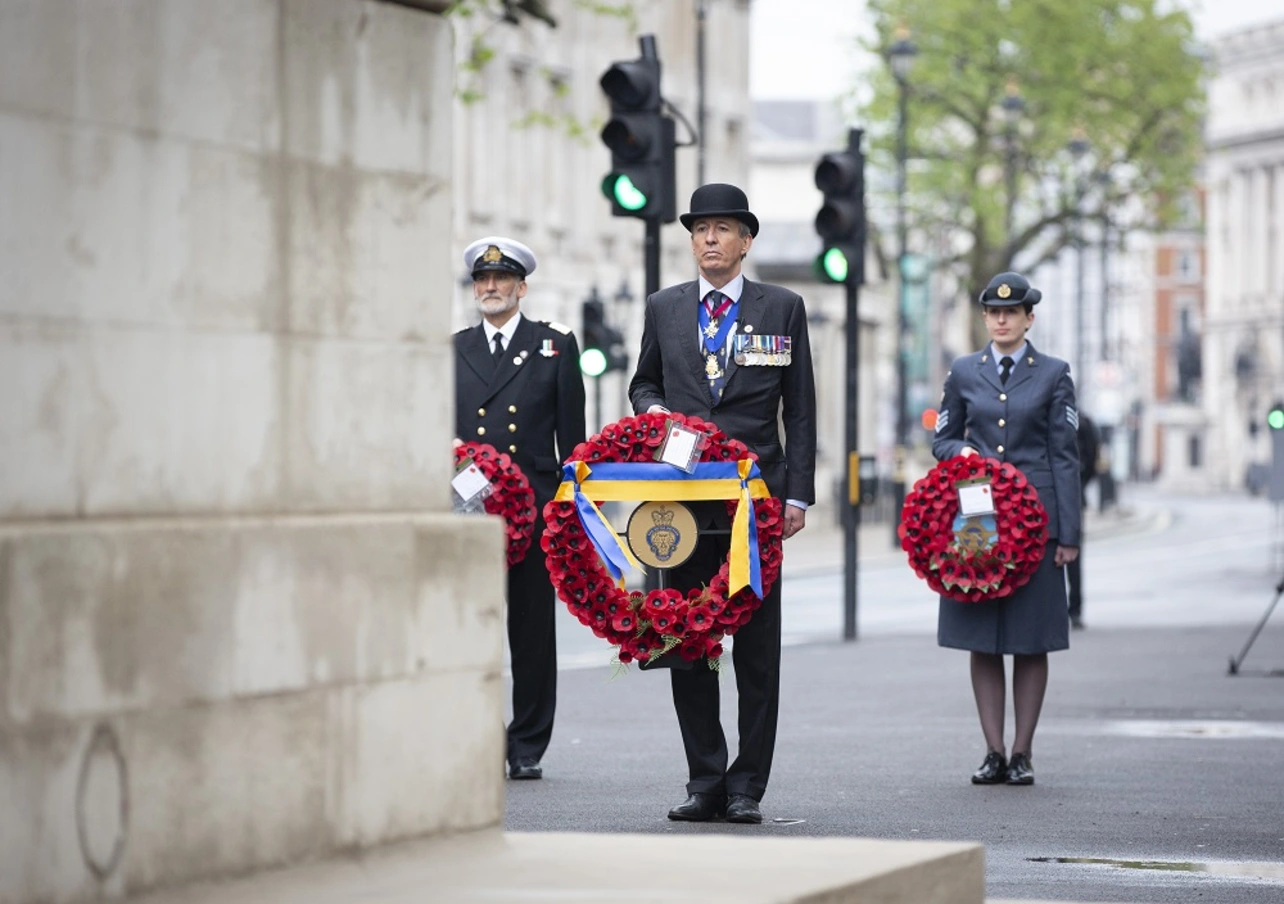 2 / 6
RBL National President Lieutenant General James Bashall CB CBE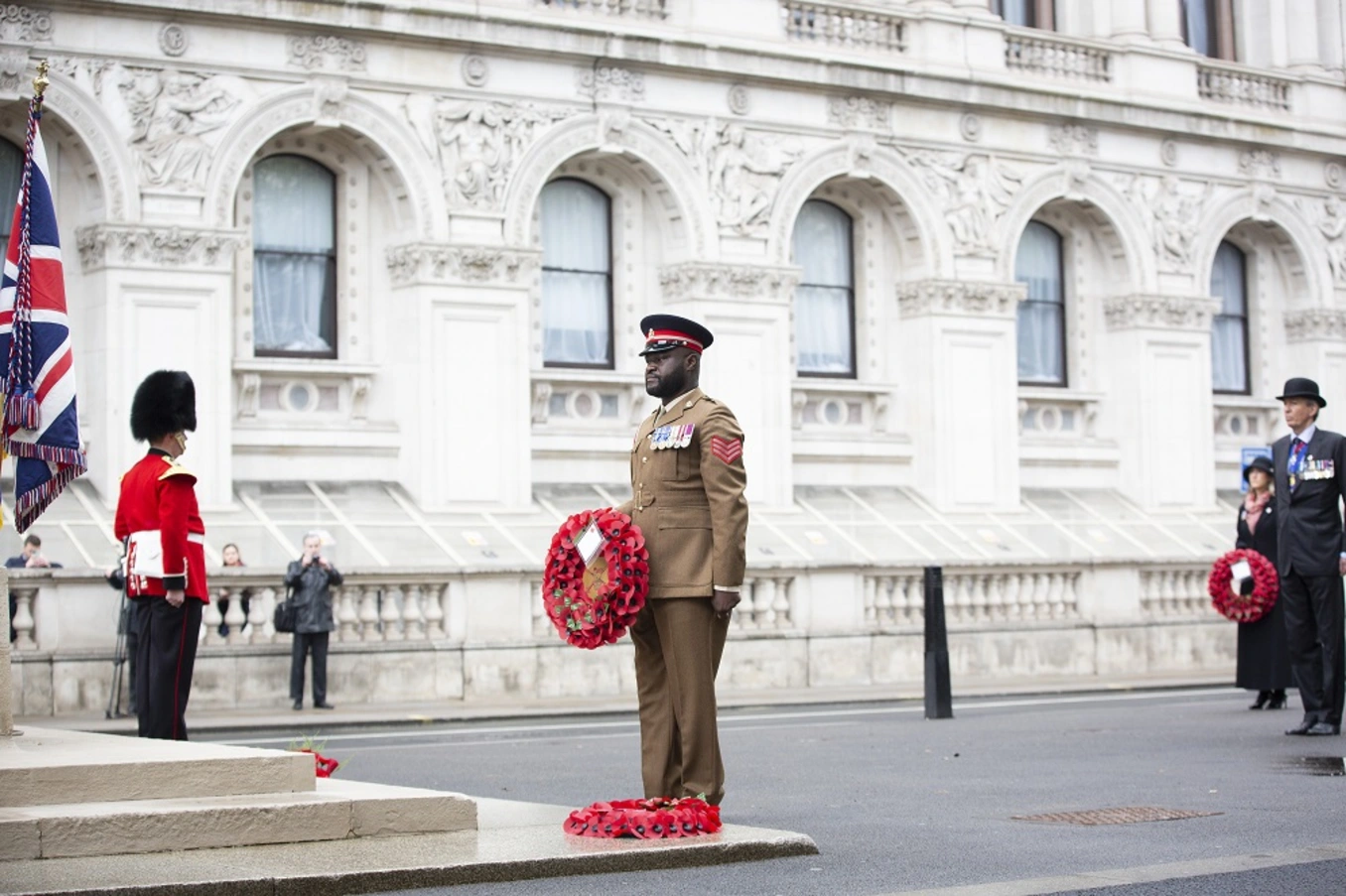 3 / 6
Sgt Ben Poku joined the Army in 2000 and currently works as a nurse at Catterick Garrison. He has been working throughout the Covid-19 pandemic, assisting NHS staff with training, testing and vaccinations.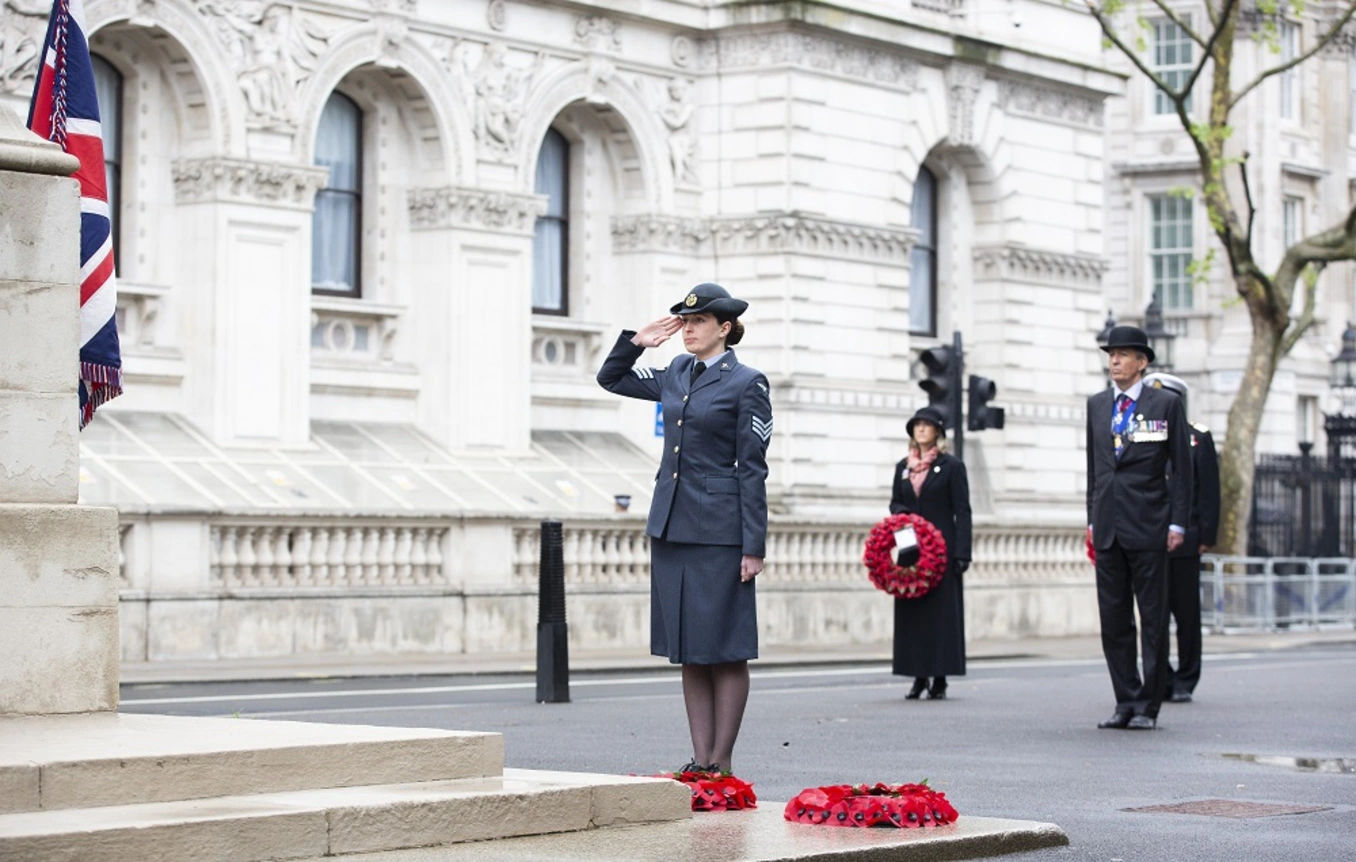 4 / 6
Sgt Natasha Weatherstone serves as a nurse in the Princess Mary's RAF Nursing Service and in the last year has been working shifts on Covid-19 wards. Natasha is also an RBL volunteer, distributing poppies during the Poppy Appeal.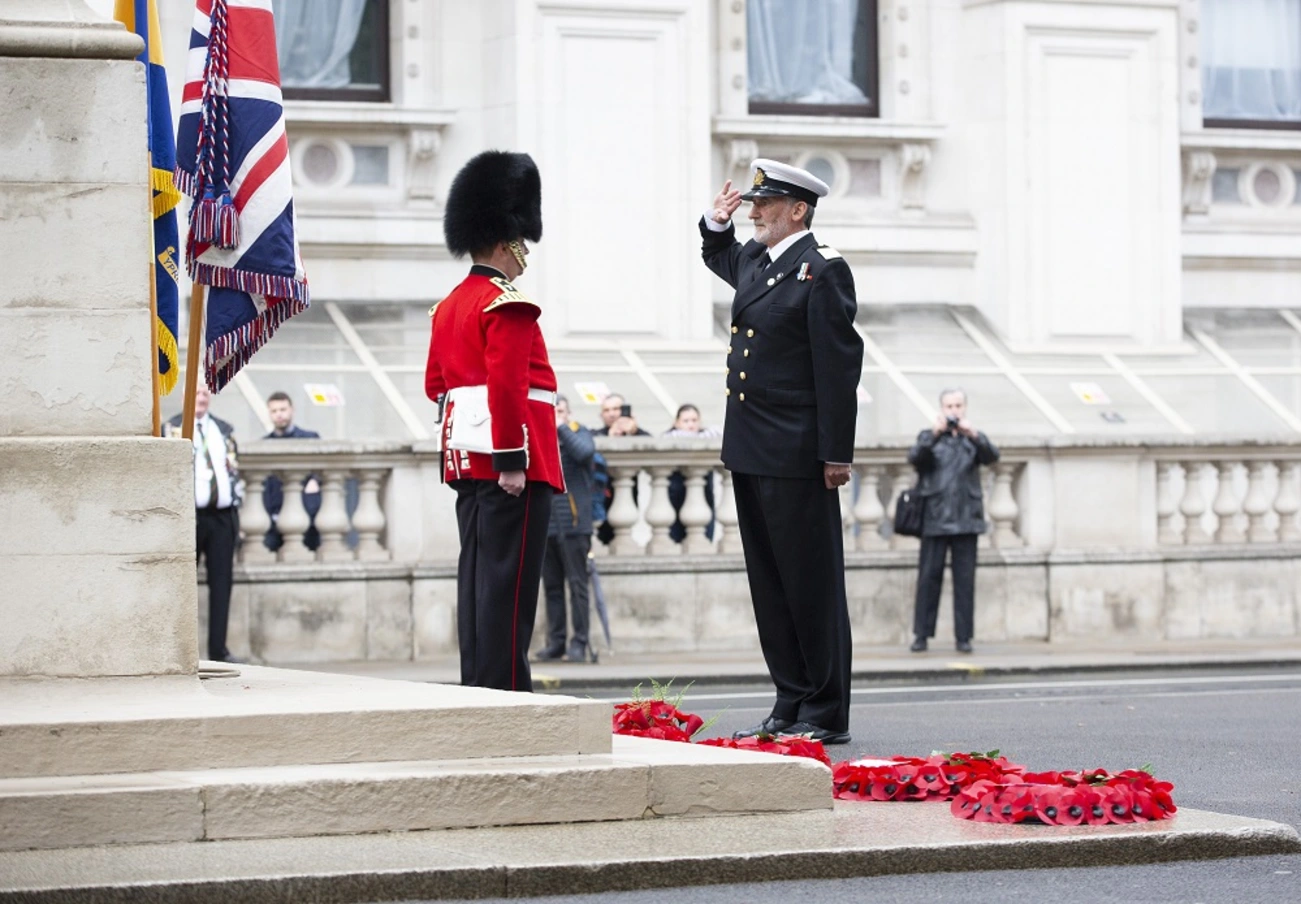 5 / 6
RBL member Martyn Coombs served at sea for 37 years in various ranks. His naval service included working onboard the hospital ship 'Uganda' during the Falklands. He was awarded the South Atlantic Medal in 1982 and in 2008, the Merchant Navy Medal.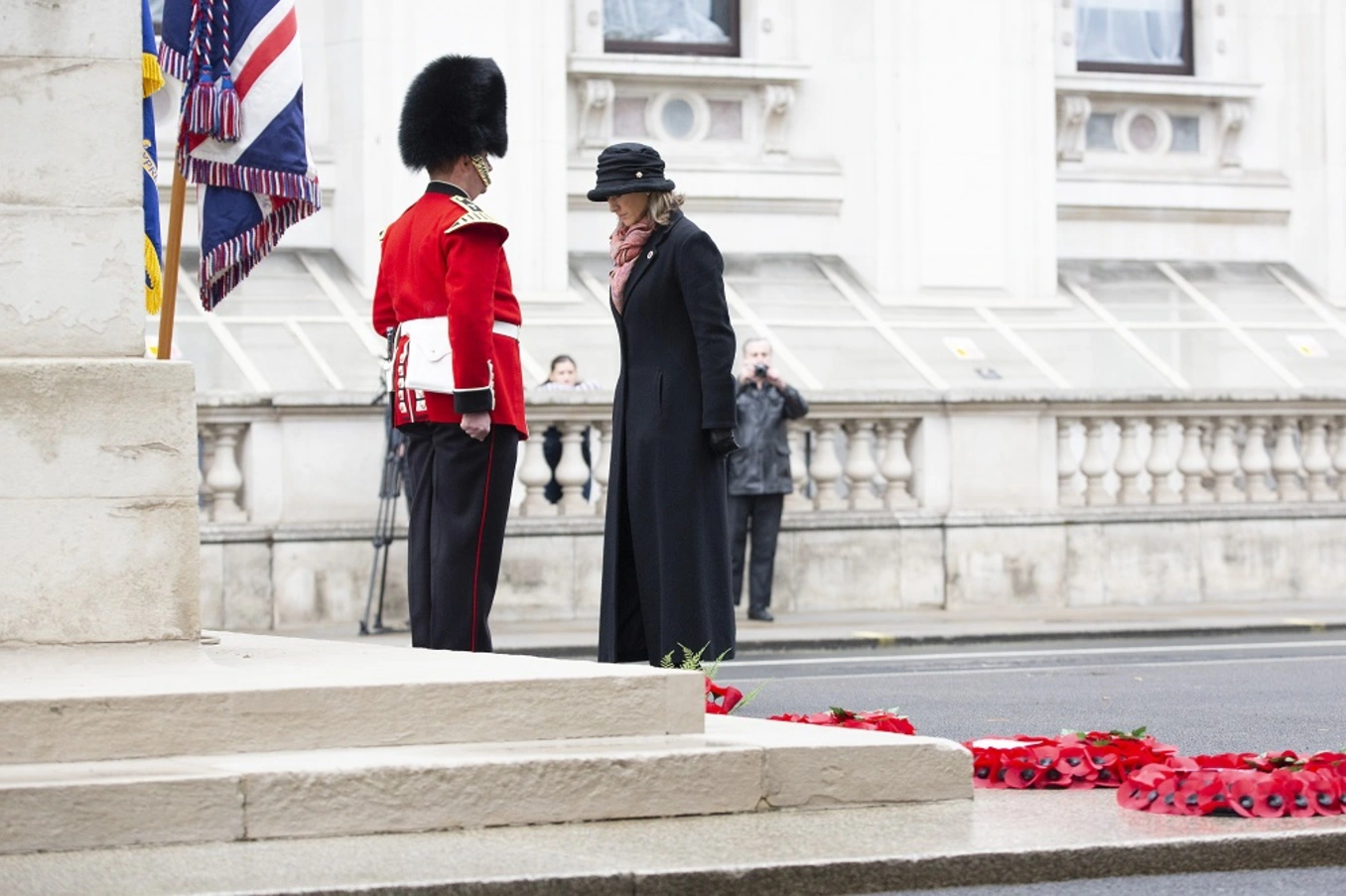 6 / 6
Emma is a military widow to Lt Col Simon Gray who sadly passed away at the age of 28 in 2016 following a cancer diagnosis in 2013.
We were also honoured to have received a message from HRH The Prince of Wales that was recorded specially for our Centenary Annual Conference.
A proud life member of RBL, The Prince of Wales paid tribute to all those who helped build the organisation we are today, and to all those who will be part of our future.
100 years of supporting the Armed Forces community
Join us to mark our 100th anniversary by adding your message of support for the Armed Forces community on our online message board.
Write a personal message
Branches join the celebration
Branches around the world joined us to mark the occasion, laying wreaths at local war memorials.
Emirates FA Cup final
In the build up to the Emirates FA Cup final at Wembley a special RBL commemorative coin was used for the coin toss, created by our partner The Westminster Collection.
The Westminster Collection