Join Team RBL Volunteers
Join our team of event volunteers and help ensure an amazing experience for everyone taking part in a challenge to raise funds for the Royal British Legion.
Volunteering is a great way to get involved and our Team RBL Volunteers bring bags of energy and enthusiasm to help us deliver first class events to our deserving participants.
Becoming an event volunteer is your chance to join our Team RBL volunteers where you'll be involved in fabulous events and helping make a difference to those taking part. You could be involved with anything from helping us to set up or pack down the event, marshalling the course, giving our participants a big cheer during their challenge, or awarding them their well deserved medal as they cross the finish line.
Anyone can join us as an event volunteer, whether you've got event experience or not, as long as you're ready to get stuck in we'd love to have you.
Apply to become an event volunteer
There is something for everyone and we'd love for you to be part of this with us.
Apply now
How to get involved?

By joining Team RBL, and volunteering on the day at an event near you, you'll be part of one of the most exciting charity events programmes in the UK.
Take a look at our events calendar and see some of the amazing events you could be part of and then complete our register your interest form.
There really is something for everyone and we'd love for you to be part of this with us. If you have any enquiries please contact myevent@britishlegion.org.uk or call 0345 845 1945.
Please note that all our events and volunteering roles will be adapted and offered within the Covid-19 safety guidelines at the time. If you are under 18 years old, you'll also need to be accompanied by an adult.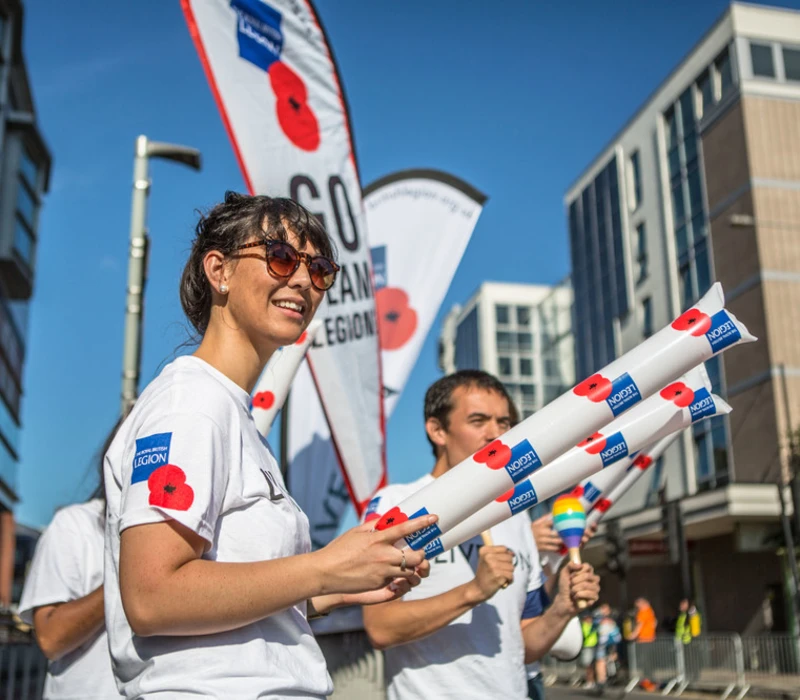 I love volunteering at RBL events as there is always a great atmosphere. Elinor Rimmer - Event volunteer