Every year our amazing fundraisers take part in events across the country.
Unfortunately, due to the Covid-19 pandemic, many events have been postponed. We've missed the energy of event day, and the volunteers that give up their time to come along on the day and make it so special.
Looking ahead you can register for 2021 Event Volunteer opportunities.
All roles will be adapted and offered within the safety guidelines at the time. These roles could include cheer stations, marshalling or event village support.
How can you get involved?
Becoming an event volunteer is your chance to join Team Legion, show your support and ensure everyone has the best experience.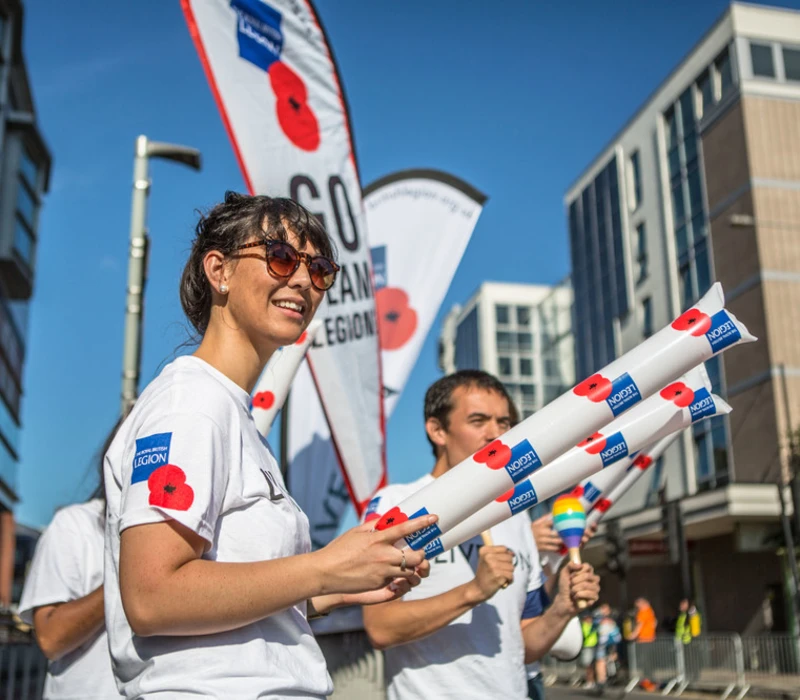 I love volunteering at RBL events as there is always a great atmosphere. Elinor Rimmer - Event volunteer
Why should you get involved?

By joining Team Legion, and volunteering on the day at an event near you, you'll be part of one of the most exciting charity events programmes in the UK.
Take a look at our events calendar and see some of the amazing events you could be part of and then let us know how you'd like to be involved by registering your interest. Please note that these events are subject to change.
There really is something for everyone at Team Legion and we'd love for you to be part of this with us. If you have any enquires please contact events@britishlegion.org.uk or call 0333 011 4500.