Major Steve Little was given less than 24 hours to prepare when he was called up to support the Army's COVID-19 response earlier this year, now he is once again giving up his time, but this time to support this year's Poppy Appeal.
As well as being an Army reservist Steve is the Poppy Appeal Organiser in the Eastleigh and Chandlers Ford, Hampshire having taken up the position last year - where he and his team raised £9,800 last year at Waitrose alone.
But amid the ongoing Covid-19 pandemic Steve and his team of volunteers face a very different and difficult challenge this year, with reductions in face to face collectors and strict social distancing guidance to follow.
Download your Poppy
Download and print our iconic Remembrance Poppy to display at home and show your support for the Armed Forces community.
Donate and download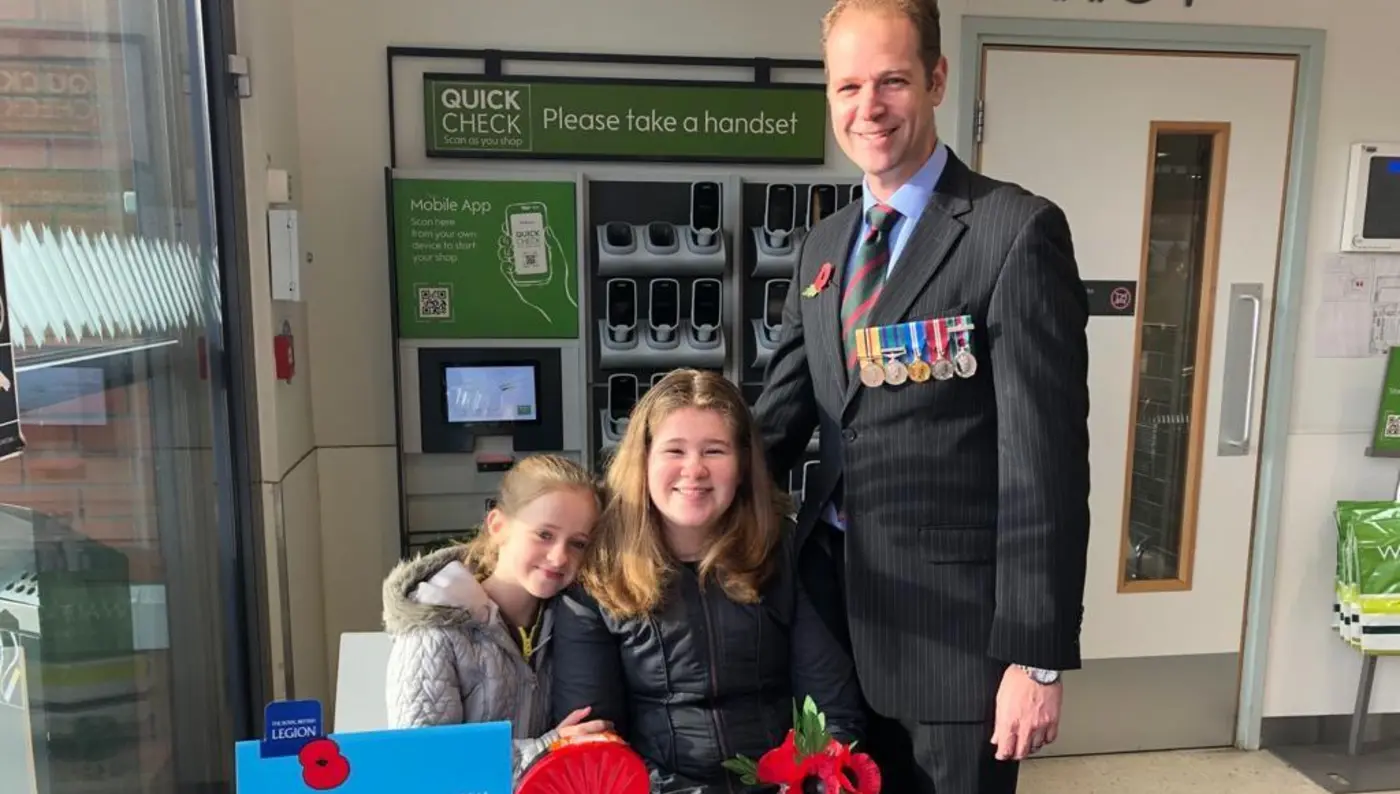 "We'll be doing everything we can to keep people safe but get poppies to the community and raise vital funds," Steve says.
"Some of our volunteers who would normally collect in person are now helping with logistics such as collecting in the tins and daily Poppy resupply."
But despite the problems they face, Steve says volunteers and local businesses have risen to the challenge to ensure that the appeal will be as successful as possible.
"Waitrose have been really flexible and are allowing us to have a stand in their store which their customer service staff will keep an eye on, and Asda have agreed to have a stand with collectors - but with social distancing observed."
Steve's daughters will also be on hand to help him, as they have in previous years, collecting in the local Asda and distributing school packs across the area.

Everyone has rallied to the challenge Covid-19 has presented and been flexible and innovative.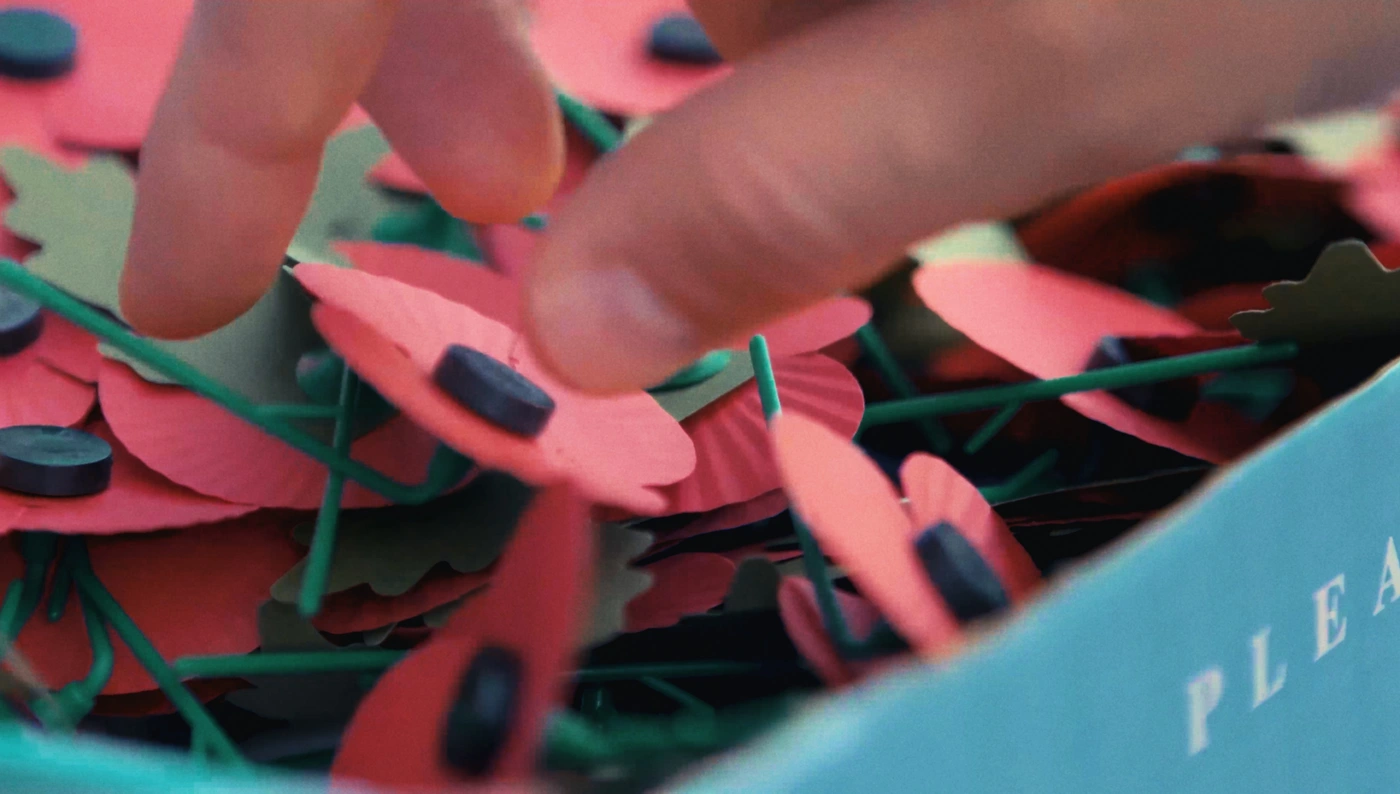 For Steve, his role as a Poppy Appeal Organiser is an important one and is an "opportunity to serve the community and help those who have served us."
"Our branch has existed for 99 years, supporting our veteran community, it's as relevant today as it was all those years ago," he says.
"Selfless sacrifice is a cornerstone of military values.
"I think more people can connect with that sentiment as a result of COVID-19 and the inspiring things normal people have accomplished to help, in their small way, others less fortunate than themselves."
Earlier this year Steve was called up to support the Army's Covid-19 response when the pandemic was at the height of the first wave.
Having joined the Army Reserves at the age of 19 whilst studying at university in Plymouth and was in the Exeter Officer Training Corps, Steve and his family are used to his deployments.
For the past 20 years he has served as a reservist in the Royal Monmouthshire Royal Engineers (Militia) serving in Iraq, Kuwait, Belise, Bosnia and Somalia.
"My Commanding Officer gave me a call at 10pm on a Thursday night asking if I could report for duty the next day to support the Covid-19 response" Steve says.
"So that was it, bags packed that evening and the next day over to the headquarters to be tasked.
I went and hugged my daughters not sure when I'd return.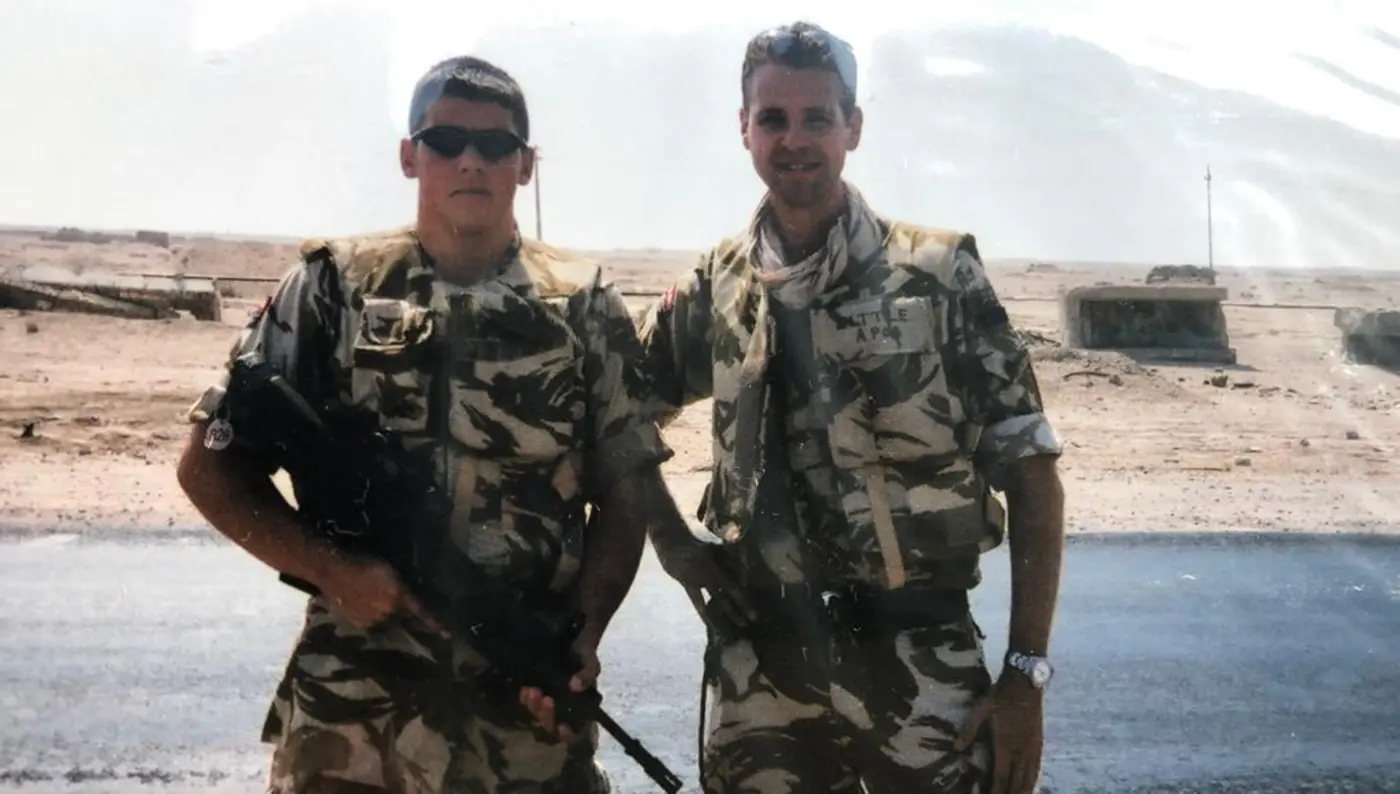 With the situation rapidly changing, as a precaution, Steve maintained social distancing with his family.
"I was mixing with other service personnel, maintaining social distancing, but we couldn't risk others getting ill."
Steve was tasked with supporting the Covid-19 response effort's overseas.
"I ended up supporting some of the overseas territories in the Caribbean with 3 Commando Brigade, the Royal Marines.
"They had dispatched assistance teams to the Caribbean to have a visible presence there, working in support of the civil authorities to ensure that they could deal with any potential contingencies that came about from COVID-19, and also better prepare for hurricane season out there.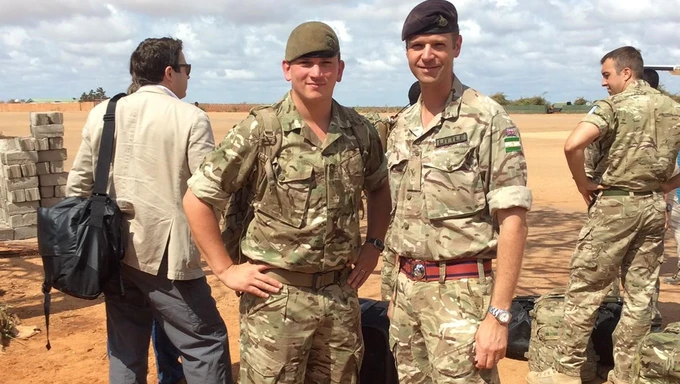 "The worst-case scenario would be if a devastating hurricane were to hit a lockdown environment. I was supporting them using both my civilian skills and previous military experience to help them prepare.
"A lot of it was done remotely using the powers of web-based communication. The Army gave me a secure laptop and said you're going to get calls from Caribbean. I had colleagues out there who I knew, and they called me up and asked questions. We'd do conference calls and provide them reach back support - so give them products and advice they quickly needed.
"They were the eyes and the ears, but then they could call back for expertise to assist them with problems they were encountering.
"It was a pretty busy couple of weeks and then it gradually tailed off thankfully because things weren't as bad as we had initially anticipated."
After five weeks Steve was back to normal life returning to his job as a project manager and a specialist trainer for the UN in East Africa.