After being diagnosed with PTSD and being medically discharged from the Army, Stacey turned to us for support with her recovery.
Stacey's journey to the British Army began with the inspiration she felt on seeing a recruitment poster in a job centre. "Be the Best", it read.
After completing basic training, Stacey joined the Queen Alexandra's Royal Army Nursing Corps (QARANC) as a Health Care Assistant at Kent Military Hospital, Catterick Garrison.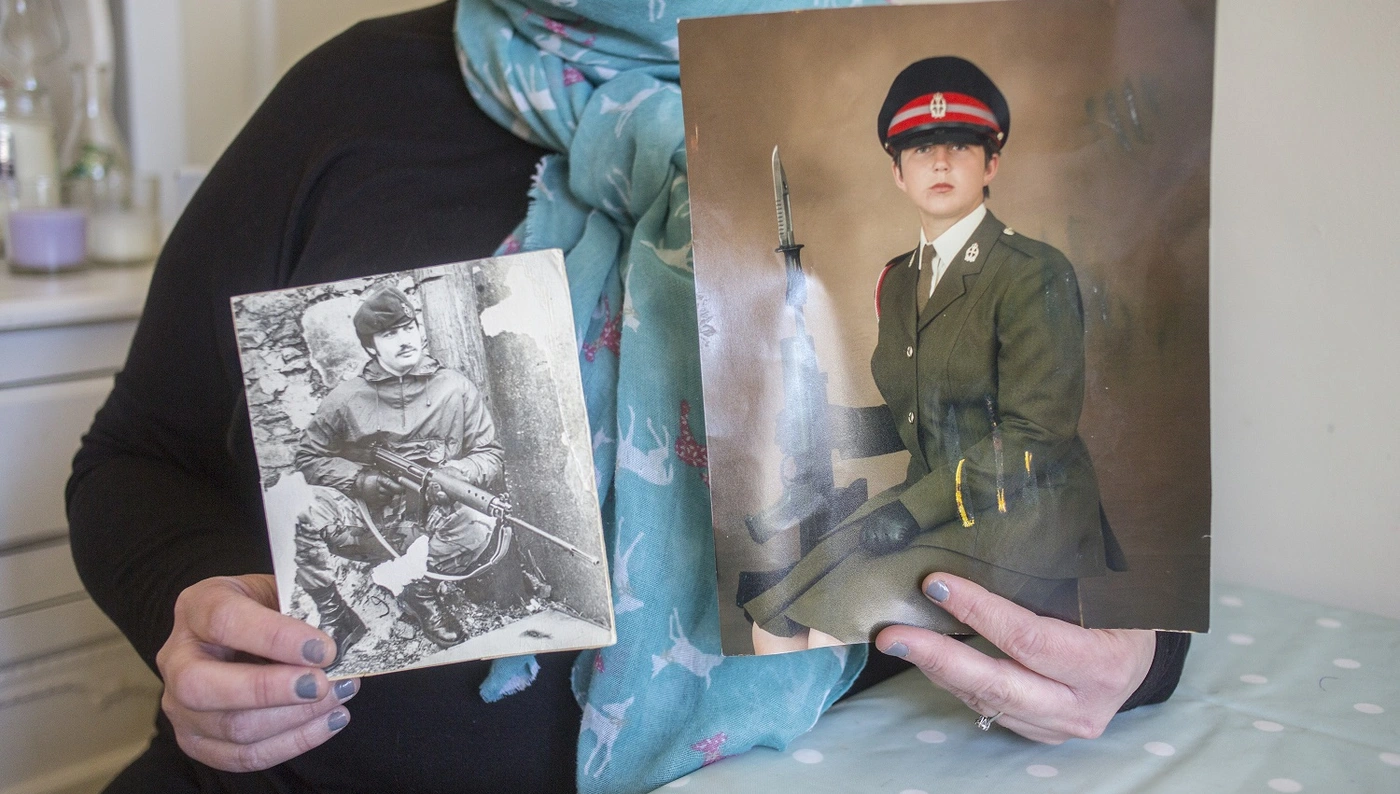 "My job was to see to the day to day care of the patients whilst they were on the ward."

Whilst here, she met her partner Gareth. Despite her commitment to the Army, they worked hard to make it work.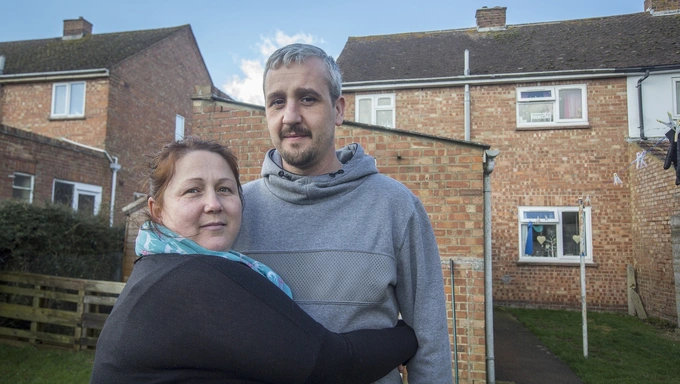 "I wanted to be with my unit. It's what I trained for," says Stacey. "I volunteered to go on tour and Gareth was very supportive."
"I knew I had to let her go, it's her job," says Gareth.

Going on tour
Stacey went on numerous tours to active war zones, using her training to help those who had been injured during conflict.
"My job was to be a nurse to everyone," says Stacey. "Regardless of what side they were fighting on."

Military hospitals can be difficult places to work. Casualties can arrive en masse at any time, transforming wards.

"It's just heartbreaking; I used to rearrange the ward so that guys who were in an incident were together and not spread across the ward."
Family
In amongst Stacey's tours, she and Gareth got married and had three children – Evelyn, Evie and Teddy-Rose.

Having seen her children grow up in a country not directly affected by war, the difference in the local Afghan children had a particular effect on her.
"The hardest thing for me was seeing the children who were the same age as my own and far less physically developed. My kids seemed somewhat fuller and bigger."

Stacey admits it was hard to be away from her girls so often, and for such a long time. Letters and photos they sent between them kept her going.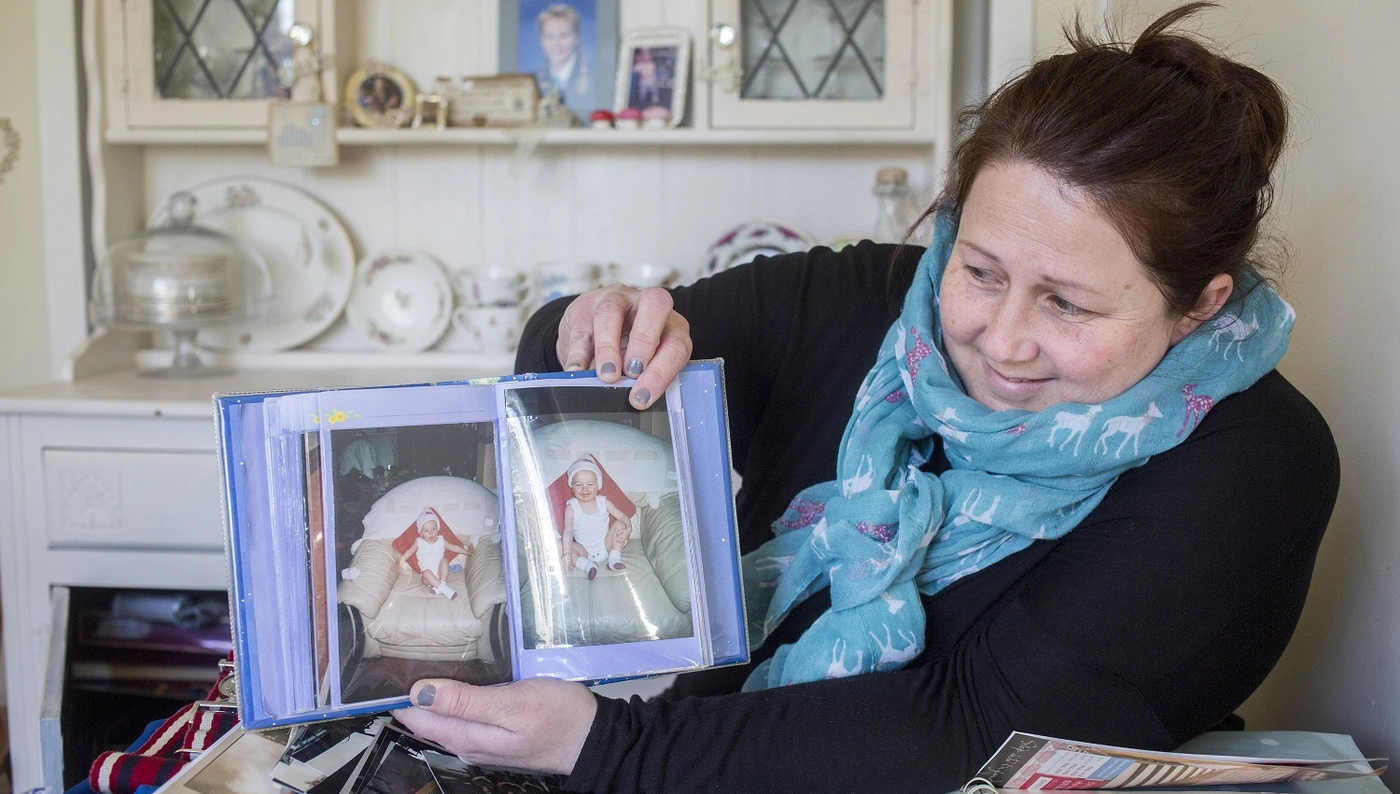 Discharge
Stacey had just given birth to her daughter Teddy Rose when she was diagnosed with Post Traumatic Stress Disorder.
"I think I really started experiencing symptoms in 2003 on my first tour of Iraq," she explains.
"When I spoke to my doctor in 2014 he said you've been carrying this around for at least ten years."
As a result, Stacey chose to move to a hospital in Middlesborough that cared for a mixture of NHS and military patients for her final year of military service.
"I knew something was wrong. I was getting angry at patients thinking 'why are you complaining, you have your arms and legs!' That's when I knew it was time to get some help."

After her diagnosis Stacey was medically discharged from the Army.
Stigma
Stacey isn't your typical veteran, and feels there's a social stigma around medical discharge for people such as her.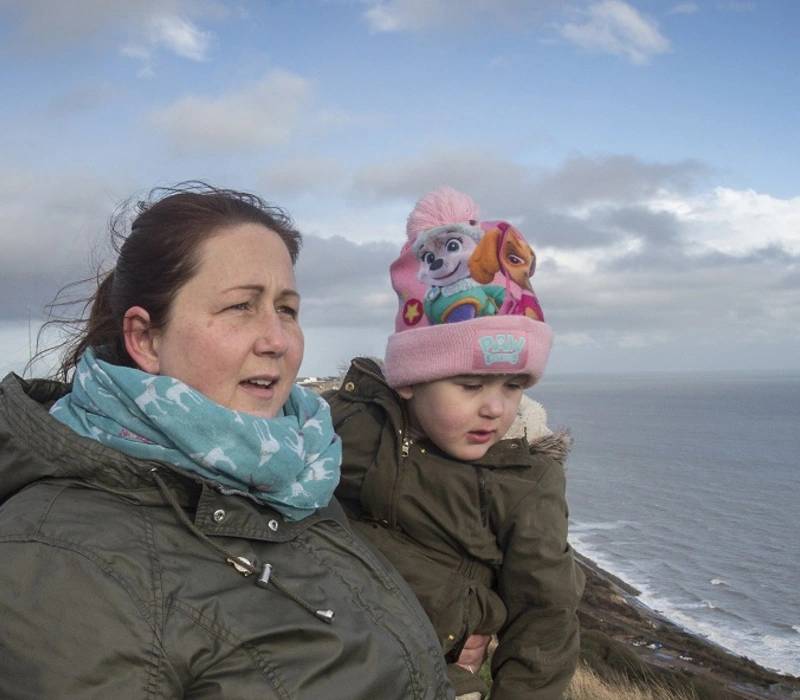 People would say to me 'How can you have PTSD? You were never on the front line!
"They don't understand that it's not to do with being on the front line."

She still encounters symptoms of her PTSD, experiencing flash backs and smells that remind her of her time on tour.
Stacey also feels her gender has played into the stigma she experiences.

"I never feel like a veteran as you only see men in the headlines. It still feels like a man's world to me."

This perception of the Armed Forces has caused Stacey to find talking about her time in service difficult.

"It's hard for me to describe my experiences. You can talk about it but you don't want to frighten people, especially as I'm often never seen as someone who served in the Army."

Recovery
As a military veteran, Stacey was able to attend Battle Back Centre - our specialist centre to help wounded, injured and sick serving and ex-serving personnel achieve their best possible recovery.
Battle Back Centre
"I was really reluctant to go along to this but when I met everyone it was like we'd been friends for years. Doing things like climbing and clay shooting, I really enjoyed it."

After this, Stacey started to use exercise as a method to combat her condition, and has had great success.

"I walk the dog every day and just a short walk will make me feel amazing."
Reflecting on her time in the Army, Stacey says: "I don't blame the army for anything although I do think my life is ten times better as everything here is now mine.

"I'm very lucky. Gareth and I are both know we've still got so much of our lives ahead of us."