Their Royal Highnesses The Prince of Wales and The Duchess of Cornwall have officially launched the 2021 Poppy Appeal.
As collectors across the country return to local communities to raise vital funds for the Armed Forces community, Their Royal Highnesses met a group of ten collectors at Clarence House.

In a message of support Their Royal Highnesses said:
"The significance of the poppy is as relevant today as it ever was, while our Armed Forces continue to be engaged in operations overseas and often in the most demanding of circumstances.
"The simple act of wearing a poppy is only made possible because of volunteer Poppy Appeal collectors who share a common goal - to recognise the unique contribution of the Armed Forces community.
"Last year, for the first time in its history, the RBL had to withdraw its collectors from the streets, owing to the pandemic.
"This year, we warmly welcome the return of Poppy Appeal collectors to our communities.
"My wife and I are immensely proud to launch the Poppy Appeal in this seminal year and we invite the nation to come together and, once again, wear a poppy in support of our Armed Forces community. After all, every poppy counts."
Poppy Appeal collectors
Our collectors have been at the heart of the Poppy Appeal in local communities for over 100 years, and each of the ten collectors who met Their Royal Highnesses The Prince of Wales and The Duchess of Cornwall represent a decade from RBL history.
Meet our collectors
From families who have been collecting since our founding, to serving members of today's Armed Forces, and the children of veterans, the ten collectors showcase the people of all generations and backgrounds who come together each year to support the Armed Forces community.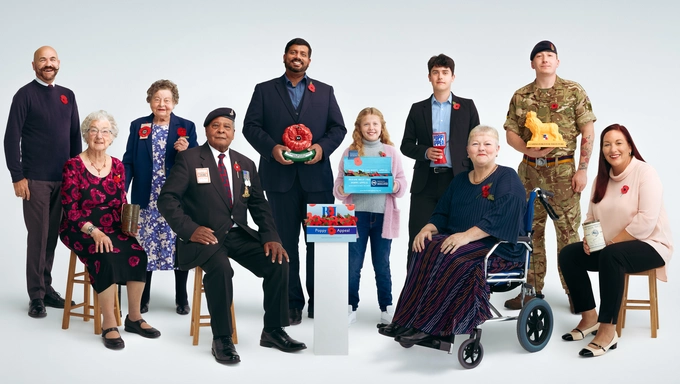 By finding their local collector, the public can donate and make a difference to the lives of the Armed Forces community who have given so much for their country.
Every poppy counts
Right now we are helping those who are facing homelessness, struggling to feed their children, and are in financial crisis.
Donate