We have six care homes across the country for the Armed Forces community and their families.
Our homes, including five with specialist dementia care, are designed to be a home from home for our residents and visitors.
We have created warm and welcoming atmospheres, with spacious rooms, beautiful outdoor spaces and relaxing lounge areas.
As care homes designed for veterans and their families, there is also a unique camaraderie and our residents often establish strong friendships and bond over their shared experiences.
If you are interested in a place at one of our care homes, please contact your preferred care home.
Register your interest for a place at our RBL care homes
If you would like to register your interest in living in one of our care homes, please contact your preferred care home.
Take a look at the following resources to find out further information on our care homes: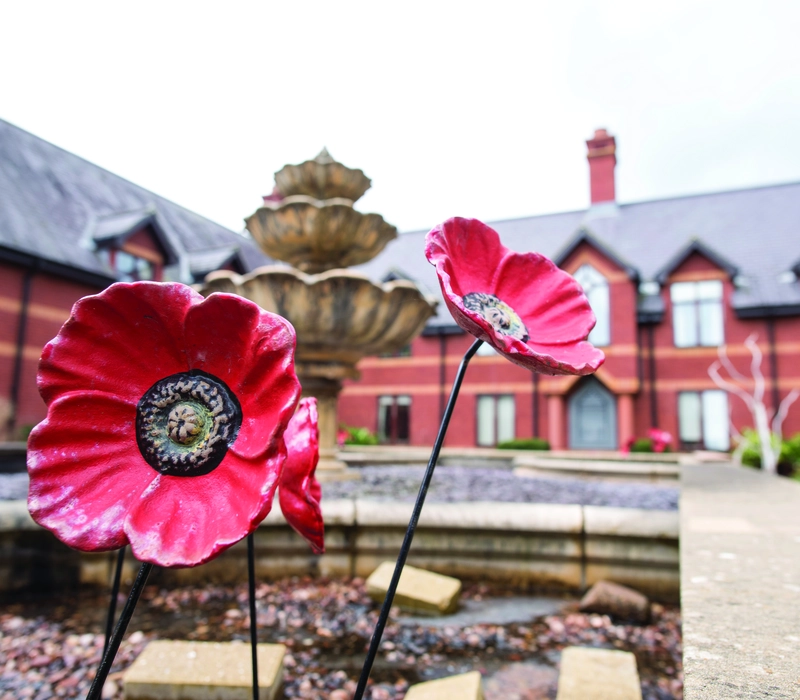 RBL really does look after the whole family – not just the person who serves.
Our care homes provide a safe and comfortable environment for the Armed Forces community.
Our wellbeing team also make sure there's always something fun on the agenda including bingo, indoor bowls, lunch clubs, quizzes, exercise classes, singing and more! Plus regular day trips to nearby towns and attractions.
Our expert team provides a wide range of services, including long-term nursing and personal care as well as respite and day care.
Find out more below or contact our helpline on 0808 802 8080 for more information.
Our team are just a phone call away
Call us on 0808 802 8080. Lines are open from 8am-8pm every day.