For over 100 years, the poppy has been a symbol of Remembrance and hope.
That one small flower – the poppy – has transformed the lives of so many and continues to do so to this day.
At RBL, we bring the poppy's promise of hope to life for many generations of serving and ex-Service people. Last year, thanks to our kind supporters, we directly helped over 37,000 people, but demand for our services is on the increase, driven in part by the ongoing effects of the pandemic.
Every day, more and more serving and ex-service personnel are finding themselves in crisis. We can only help them if you help us. Like the one small flower that has touched the lives of millions, your donation to RBL today will help provide a lifeline to people who have nowhere else to turn. So this Remembrance, please wear your poppy with pride, and give as much as you can now.
Show your support to the Armed Forces community
Please donate now so that our vital work can continue.
Make a donation
From injury to fundraising – the poppy and Mike
Mike first turned to RBL after suffering a fractured femur and pelvis. He had a metal screw inserted into his hip. After recovery, he needed the screw removed – an operation that was unavailable on the NHS. Without it, Mike would have been medically discharged. His Medical Officer contacted RBL for help and we were able to support him with private treatment. In fact, he was back parachuting just six weeks after his operation.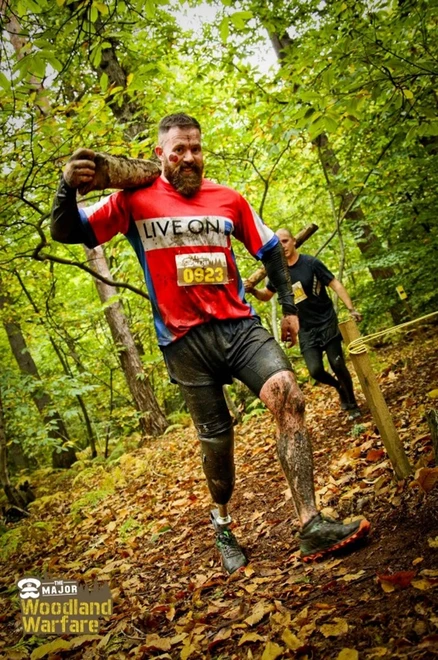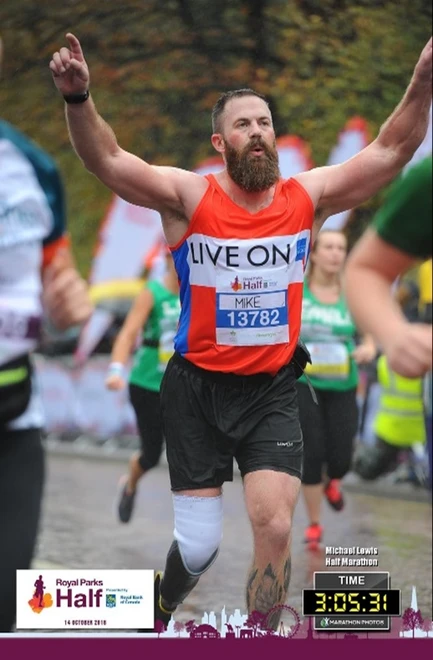 Then, in 2008, on his second tour of Iraq, Mike suffered injuries to his right leg which tragically ended his career dreams.
RBL supported Mike on his return home, arranging for his family to be at his bedside. We also helped him with his application to the Armed Forces Compensation Scheme. Mike attended an RBL transition course to help him into civilian employment and was subsequently offered a job as a Community Fundraiser at RBL.
That was seven years ago. Today, Mike continues to selflessly raise money through mud runs, half-marathons, car racing and boxing. To date, his personal fundraising efforts have raised over £20,000 to support fellow veterans and their families.
Help us reach out to more people like Mike
The power of the flower – the poppy and Andy

Andy was at the lowest point of his life when he turned to RBL for help. After 13 years of service, he was having nightmares and was self-harming. Andy was diagnosed with post-traumatic stress disorder.
We helped him get the specialist treatment he needed. During therapy, he signed up for a course led by a veteran to learn about horticulture and gain a qualification. Through the project, Andy became a prize-winning gardener. With his newfound confidence, he got a job tending the gardens at RBL's care home, Galanos House.
Today, Andy's life has come full circle. He has a job he loves and he's helping veterans in return.
Support the Armed Forces community
One small flower can have a life-changing impact. Please give what you can to support RBL and the Armed Forces community today.
Make a donation
Get involved in the Poppy Appeal