Commemorating the 40th Anniversary of the Falklands War
A generation may have passed, but we will always support Falklands veterans, as if the conflict were just yesterday. Please help us to continue helping every member of the Armed Forces community who needs us by leaving a tribute to those who served and donating today.
We will be displaying the digital tribute messages we receive from you on our dedicated online Falklands 40 message board.
The impact of Falklands War is still felt today
Your support means a great deal to our Armed Forces – and so will your much-needed donation.
Leave a tribute and donation
How your gift could help members of the Armed Forces community most in need: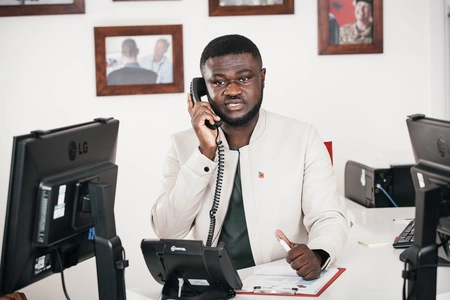 During the coronavirus lockdown RBL branches across the country have kept in touch with vulnerable members via a telephone buddy service.
For 27-year-old Grace and 99-year old Ethel, a Second World War veteran, it has been the start of a valued friendship.
Since lockdown Grace has been calling RBL members once a week to have a chat, check they are ok and have plenty of food supplies and support.
Ethel said, "having Grace calling me up and other members ensuring I am ok has been really appreciated."
£10
could help our Telephone Buddy Service continue to answer calls from someone who is vulnerable and isolated and needs our help.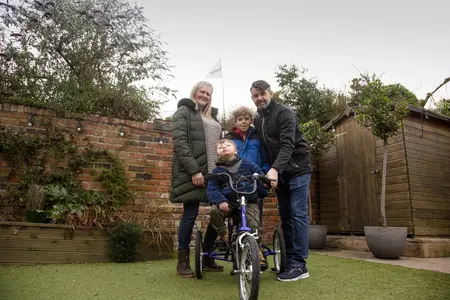 We help to ease the burden of financial pressure for thousands of serving and ex-serving personnel every year.
Covid-19 has caused extra money worries for many in the Armed Forces community, and we're here to help. Our team is on hand to give you the advice and support you need to put your mind at east.
£25
could pay for food vouchers for an ex-Service person struggling to make ends meet and feed their family.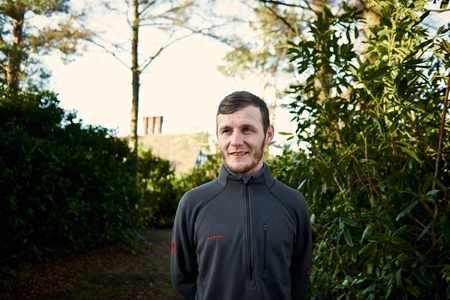 When Leon Parker left the Army, he struggled to adapt to civilian life and ended up homeless living in the woods in a tent with his dog Misty.
We helped get Leon off the streets and into a fully furnished flat, which enabled him to get a job as a chef in a 5-star hotel.
£50
could provide safe accommodation for a veteran facing homelessness who has nowhere left to turn.
Just doing his job: Yanto's story
Aged just 19 when the Falklands War first broke out, Yanto Evans deployed with the 3rd Battalion The Parachute Regiment during the conflict.
Yanto gallantly played his part in recapturing the islands from the Argentinian military, enduring brutal weather, treacherous terrain, and surprise onslaughts from the opposition.
Yanto was on board the RFA ship Sir Galahad when it was bombed – the attack and the subsequent fires on board claimed 56 lives.
He was knocked unconscious and was fortunate to escape, though many were grievously injured. He continued to serve in the Army for more than a decade before moving into civilian life and a career in the police force.
Years later, suffering from a shoulder injury he received during service, Yanto met Craig Treeby, a County Field Officer for RBL, who helped with an application to increase his War Pension allowance. RBL also raised the funds to buy him a new cooker, pay his Council Tax arrears and receive a vocational assessment, as he was unable to work whilst recovering from surgery to his shoulder. As a result of RBLs' help, Yanto was able to find a new career. Today, Yanto is a Community Fundraiser for RBL.
"It is a good organisation for certain for those in Service and veterans. It's there for you. And I've seen the good work that it does." - Yanto Evans, on the help he received from RBL.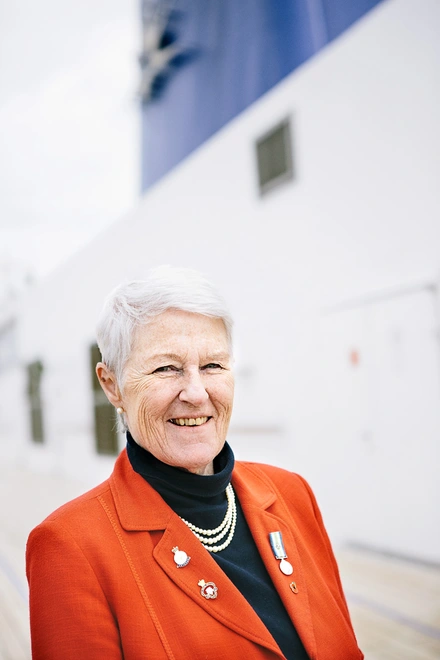 "It was a huge privilege to help"- Nicci's story
Nicci Pugh was a Royal Naval Nursing Sister and part of Queen Alexandra's Royal Naval Nursing Service (QARNNS) when the Falklands War began. Her experience working in major trauma units meant she was selected and deployed to the Falklands to treat wounded Service personnel.
Nicci served on the SS Uganda alongside 40 of her fellow nursing sisters. When they arrived at Ascension Island, they had only just completed the arduous task of converting their vessel into a hospital ship – fit to treat up to 600 patients. Almost immediately upon arrival, the crew received their first wounded: severely burned survivors from the shelling of HMS Sheffield.
Sadly, these were far from the last casualties Nicci would treat. During her Service, she would handle a constant stream of injured military personnel from land, sea, and air battles. "It was a frenetic, exhausting period, split into watches for 24-hour medical care," she says. "But looking back, I can see it was a huge privilege to have been able to help those courageous men who were so badly injured."
Over the years, Nicci has reunited with many colleagues and former patients she cared for onboard their floating hospital all those years ago. She's also met with other veterans making return pilgrimages to the Falklands in peacetime. For them – as for Nicci – the memories are as clear today as they ever were.
Today, 40 years on from the Falklands War, help us remember their sacrifice.
There are no memories more heartfelt than those of loss and conflict
Leave a tribute and donation