Our free Will writing services help you write or update your Will and remember those close to you.
Writing a Will is a vital part of getting one's affairs in order. If you are considering writing or updating yours, here is an ideal opportunity to get it done at no expense to you.
Thank you for considering writing your Will with the Royal British Legion. We offer three ways to do this:
All these options are straight-forward and delivered by our trusted partners.
1. Write your Will online
Write your Will online in as little as 30 minutes with our partner Farewill*. It's free for those in England and Wales and every Will is checked by a specialist.
Register online and enter code RBL-ONLINE at the checkout so you don't pay any fees (RRP from £90).
2. Write your Will with a local solicitor
We can put you in touch with a trusted solicitor in your area through the National Free Wills Network. Then just arrange an appointment to draw up your Will for free at a time that suits you.
3. Write your Will over the telephone
Call our partners, Farewill* on 020 8050 2686 to book a telephone Will-writing appointment. Let them know you're using the service with RBL to get your Will written for free.
You will have a one-to-one consultation with a specialist advisor to write your Will in accordance with your wishes. It's posted to you within 10 days for you to sign and to have witnessed.
*Farewill has been voted best-rated on Trustpilot, and won National Will Writing Firm of the Year in 2019 & 2020 at the British Wills & Probate Awards.
Support the Armed Forces community
Pass on a lifetime of comradeship, care and respect to the next generations of our Forces family.
For 100 years the Royal British Legion has provided much needed welfare and comradeship to millions.
We will continue to ensure their sacrifices are recognised and that people in the Armed Forces community always have somewhere to turn.
There is no obligation to include RBL in your Will to use the free Will writing services. If you do choose to, you can feel assured that your gift will play a crucial role in helping serving and ex-serving personnel for generations to come.
Gifts in Wills directly fund our vital support services and make up a significant part of our income each year. One in five of the people we offer life-changing support to was helped thanks to a legacy.
The service we received was outstanding. Our local solicitor was wonderful and made the process very simple. Free Wills Network customer, referred by RBL
Hear from some RBL supporters who have used these services
"My wife and I decided it was time to sort our Will. We viewed this product on Facebook through the Royal British Legion. It was unbelievably easy to set up. The Will is scrutinised by the company, agreed and then emailed back to you. You simply print it off, get it witnessed and store for safe keeping. First class service."
"The service we received when using the Free Wills Network was just outstanding. Our local solicitor was wonderful and made the process very simple. I am a long-term supporter of the Royal British Legion and they have looked after me, so I looked after them."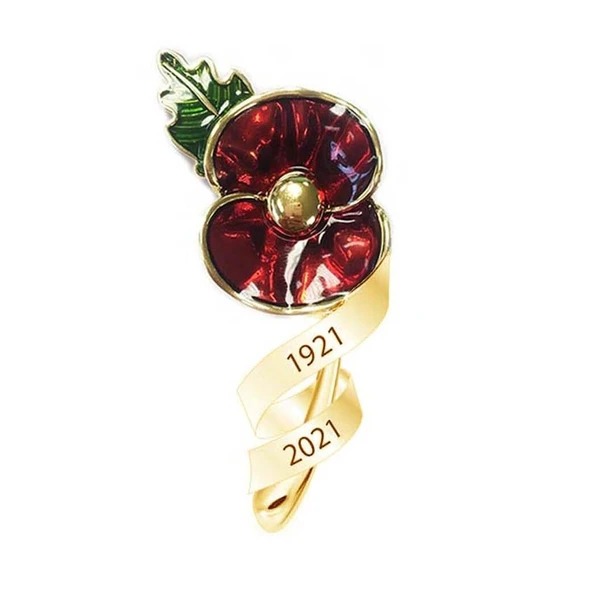 Receive a Poppy Collection pin or cufflinks
If you decide to include the Legion in your Will, we'll send you a special Poppy Collection pin or cufflinks to say thank you.