Each year hundreds of thousands amazing volunteers help us raise millions of pounds during our Poppy Appeal. We really couldn't do it without them!
Poppy Appeal Collector
Our Poppy Appeal Collectors are the face of the Legion during the Poppy Appeal and help collect donations whilst distributing thousands of Poppies across the country.
As a Poppy Appeal Collector you are raising vital funds, helping us to provide lifelong support for the Armed Forces Community.
Our Poppy Appeal runs during October-November each year. For this year's Poppy Appeal, applications must be received by 1 September. Download the Poppy Appeal Collector role description to find out more.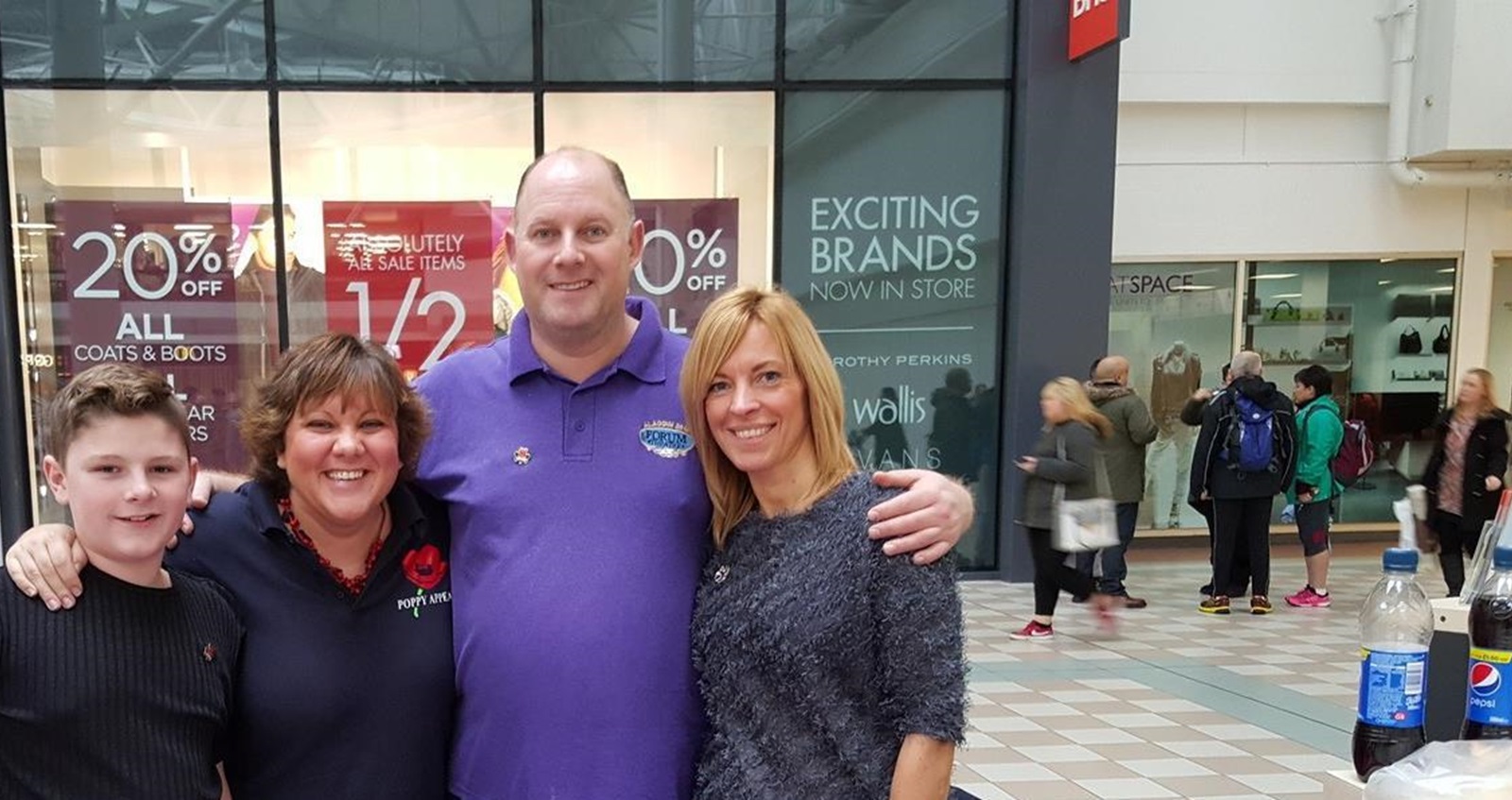 "For two full weeks I get to talk to some really amazing people from all walks of life"
"For two full weeks I get to talk to some really amazing people from all walks of life"
Other ways to get involved
There are also other ways to get involved during the Poppy Appeal:
Drivers (with their own cars) to deliver and pick up collection boxes from shops and offices.
Office volunteers to help us respond to calls and emails requesting poppies and collection boxes, or from other people wanting to volunteer.
'Counting' team members to help with counting and banking the money collected.

Group volunteers

Volunteering together is a great way of having fun while supporting us. There are many opportunities to get involved as a group during our Poppy Appeal.
Who can get involved?
Universities, colleges or schools
Cadet Groups
Community Groups
Through your employer
If your group is interested please contact volunteersupport@britishlegion.org.uk
For all our volunteer roles, successful applicants will be provided with an induction and expert training.
Other volunteering roles
We have a range of volunteering roles across the country
Take a look