London Poppy day will be taking place on 4th November – a fundraising collection day all in aid of the Poppy Appeal for the Royal British Legion.

With a variety of fundraising across the capital on a single day, involving uniformed personnel from the Royal Navy, Army, Royal Air Force, military bands, veterans and supporters, London Poppy Day has something for everyone.

We'd like to reassure you that during the ongoing uncertainties surrounding coronavirus, we will continue to monitor the situation and adapt how we work to follow government guidelines to ensure we do everything we can to keep our volunteers and wider public safe.

City Poppy Days also happen in Birmingham, Leeds, Manchester, Bristol, and Cardiff.

If you require any further information about any of the City Poppy Days, please contact us at londonpoppyday@britishlegion.org.uk.
Volunteering at a City Poppy Day
We need the support of volunteers to help deliver each City Poppy Day. Sign up to volunteer and help us raise crucial funds.
Sign up to volunteer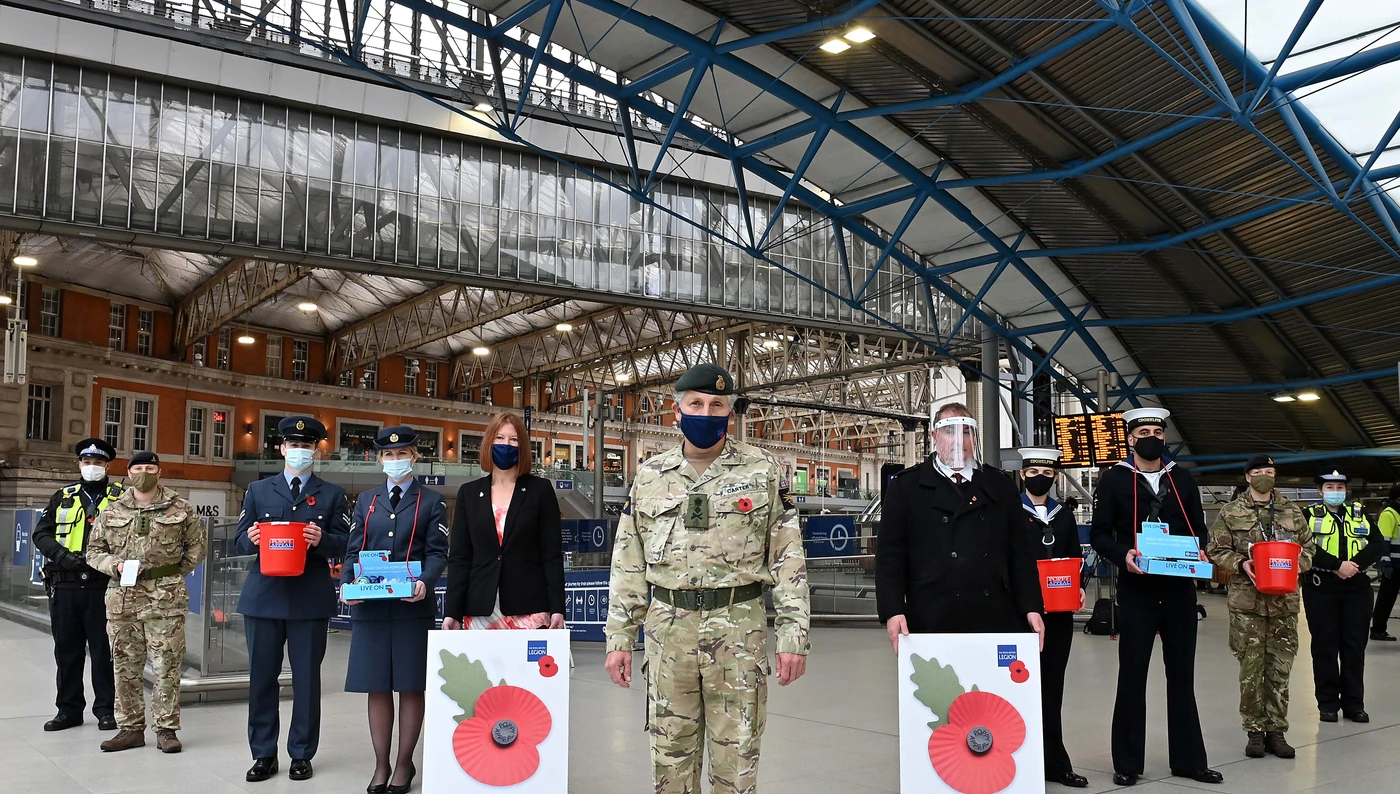 RBL can be a lifeline to the Armed Forces community
Please help us continue to provide our vital services
Make a donation today