Lawrence Sabatini grew up in South Africa, joining the Army in 2005.
His tattoos feature traditional symbols of Remembrance and illustrations that pay tribute to all those who have died in the service of Commonwealth countries.
"Some people aren't good with words," explains Lawrence.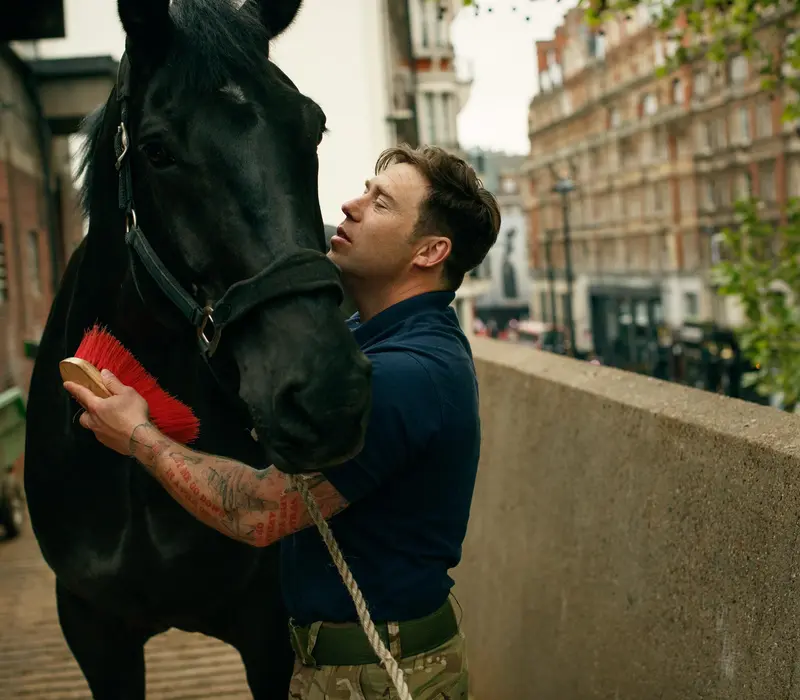 Tattoos are a way of expressing something important to you without having to speak.
"People might spot your tattoo but never ask you about it, but if they do, it's a way to start that conversation about its meaning.
"To some people they are just tattoos, but for me it'll always be more than that. It's a good way of expressing yourself."
He decided to get the tattoo on his left sleeve before his second tour of Afghanistan, when he was regularly inserted behind enemy lines as part of the Brigade Reconnaissance Force.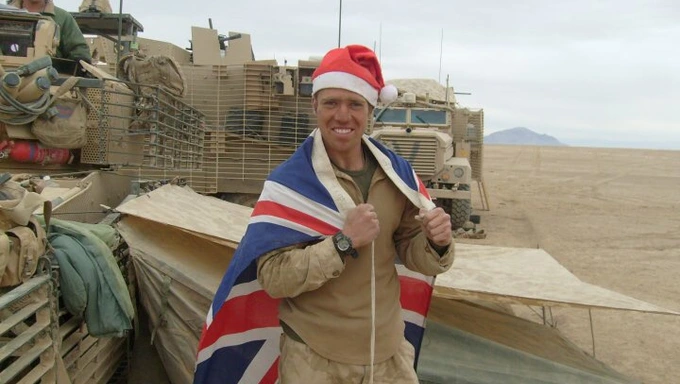 "Getting my sleeve before I headed back out to Afghanistan allowed me to get in the mindset and to set the tone for the forthcoming deployment," says Lawrence.
"People don't realise that when you go on tour, it's not just the months you're away, it's also the build-up and the training you go through.
"This can be so realistic, and we actually train harder than we fight as part of the preparation."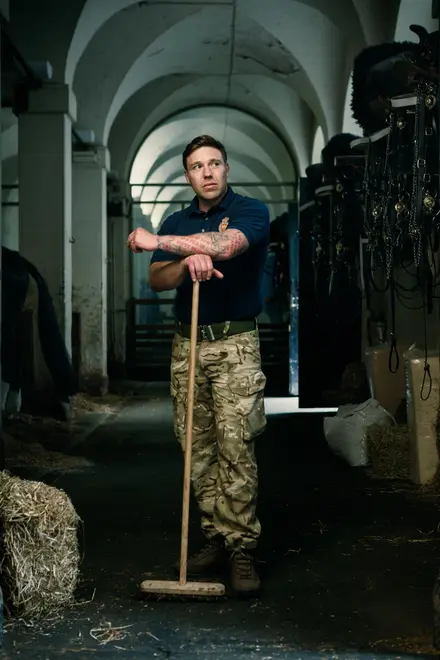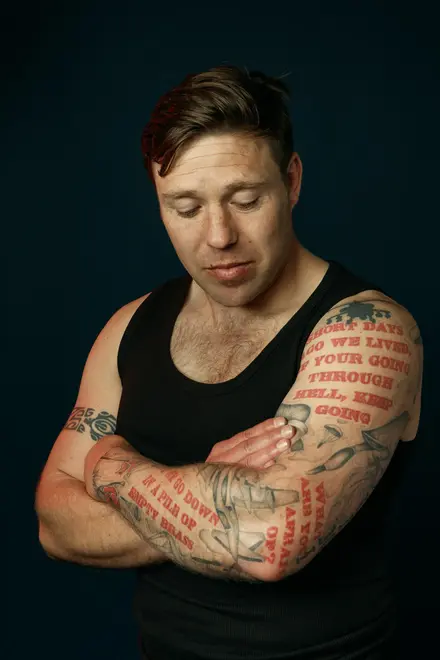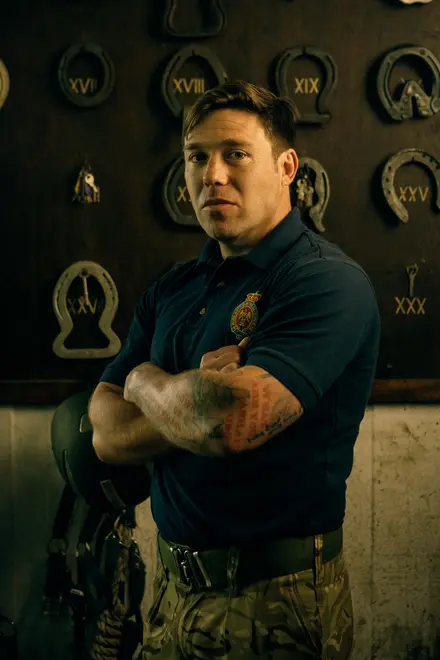 Respecting the fallen
"Part of the reason why I chose Winston Churchill's quote is because I know from my time serving, it can be really hard but it's not until it's over that actually you realise what an accomplishment you've achieved, having gone through it," he explains.
"My favourite piece within my tattoo are the poppies. These were the first thing I got.
"They represent the respect for the Fallen.
"There is no greater sacrifice then being prepared to die for your country. It commemorates the ultimate sacrifice."
Remembering the fallen
Saluting the Paras
Lawrence's sleeve also features a spitfire and C-130 aircraft – a nod to the start of his military career when he trained as a Paratrooper.
Badges of belonging
"I have a C-130 aircraft and spitfire amongst my sleeve to highlight the old and the new," he explains.
"It's a salute to the fact I was a Paratrooper and earnt my maroon beret at the start of my career in the British Army.
"It's nice to be able to have a nod to the airborne within my tattoo."