After being medically discharged from the RAF, Craig wanted a tattoo to tell the story of his life and commemorate his fallen comrades.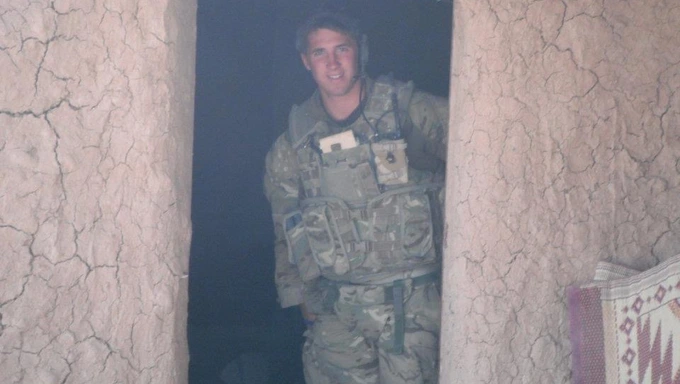 He joined the RAF at 19 but his time in the Forces was cut short when he was injured by a blast that caused permanent damage to his hand.
The tattoos on his leg tell stories of his service and remember the sacrifices that he and others made.
Serving as a Senior Aircraftman Craig completed tours of Afghanistan in 2011 and 2013.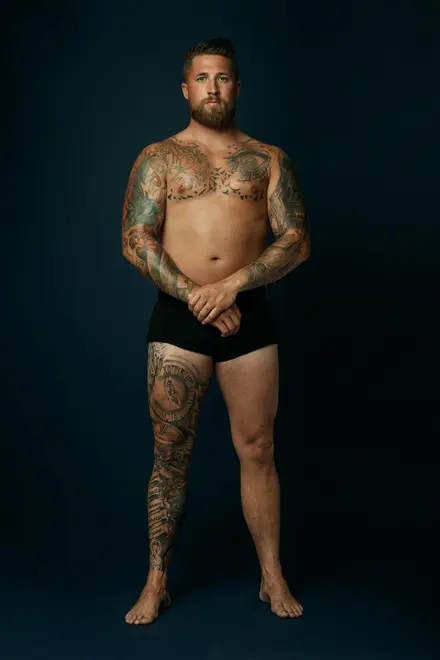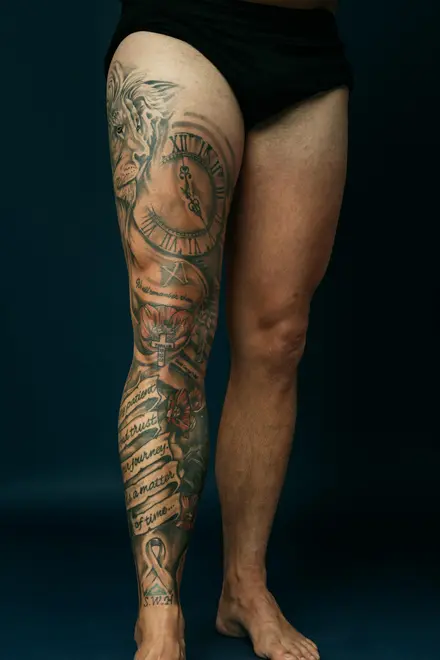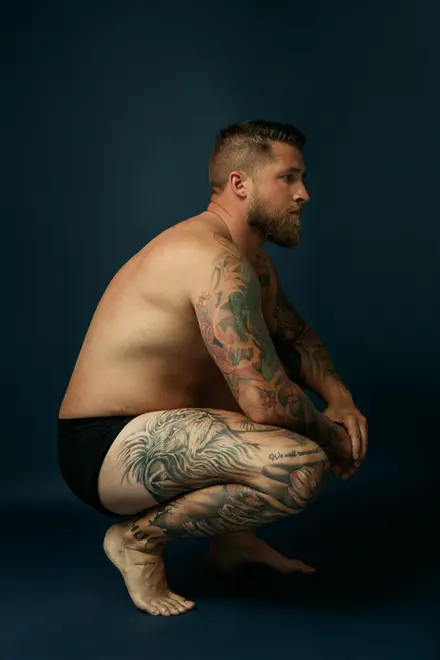 Commemorating fallen comrades
After he was medically discharged in 2016 he decided to keep the memory of those who had lost their lives in service, as well as honour members of his family that had passed away, with a tattoo sleeve on his leg.
Craig's sleeve includes a medic signifying his first deployment as part of a heliborne medical evacuation response team. In this role he and his team evacuated critically injured casualties from the battlefields of Helmand, often under fire, in the back of a Chinook helicopter.
An image of a soldier approaching a clock was inspired by his belief that his time was up when he was discharged from the RAF.
His tattoos also include a poppy, as well as the name of his friend, Ryan Tomlin, who was killed on patrol in Afghanistan aged 21.
Remembering the fallen
Remembering isn't just one day
"For me my tattoo is a visual memory of my time in service," says Craig.
Rethinking Remembrance
"It allows me to commemorate those I lost along the way and reminds me of how lucky I am to be here today.
"Remembering isn't just one day and I see my tattoo as my own symbol of Remembrance."
Living with PTSD
At the bottom of Craig's leg is the symbol for PTSD, a condition Craig was diagnosed with after service.
"At the time I was serving I didn't really have the time to process what was happening around me, and what I saw, and deal with the grief of losing comrades along the way," he explains.
"You simply carried on as best you could and got on with the job at hand.
"It wasn't until I was injured myself that I stopped and had time to think and my brain went into overload.
"After diagnosis for PTSD, I realised I had to take my time and really process everything and reassess myself after injury."
He carries the symbol with him as a reminder to help him continue to process what happened and to remind himself to stop, remember and take time.