After protecting comrades in battle during the Korean War, Bill Speakman was awarded the Victoria Cross in 1951 – the first to be invested by Her Majesty The Queen.
Bill, who sadly passed away on 20 June 2018 aged 91, served from 1945 to 1970 in The Black Watch, The Argyll and Southern Highlanders and The King's Own Scottish Borderers (KOSB).
During his military career Bill was posted around the world to locations in Italy, Greece, Malaya and Borneo. However, it was in Korea where his most noteworthy action came.
"We did what we had to"
On 4 November 1951, rounding up six of his comrades, Bill gathered a pile of grenades and led a series of charges against North Korean and Chinese soldiers.
Despite injuries to his shoulder and leg, he thwarted their attacks time after time.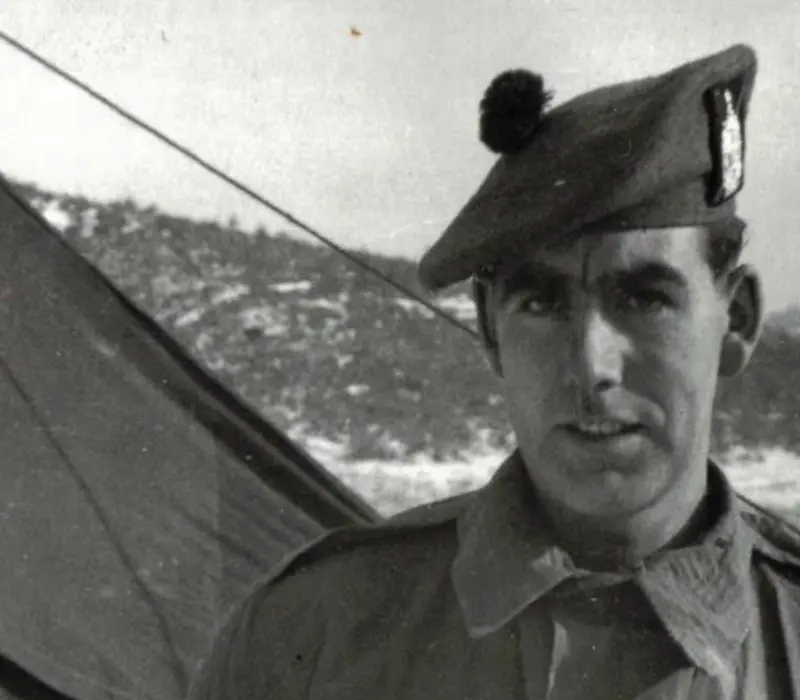 You just do what you're trained to do as a soldier. We did what we had to. Bill Speakman
At one point, when he'd run out of grenades, he threw empty beer bottles in a desperate attempt to protect his regiment.
It worked. He kept the enemy soldiers at bay long enough for his comrades to withdraw safely.
"I was very nervous"
Having been wounded in action, Bill and his Sergeant Major were taken to a hospital in Koori, Japan.

It was in Koori that Bill was informed of being awarded the Victoria Cross – the highest military decoration awarded for valour "in the face of the enemy" to members of the British Armed Forces.

"When I got it the king was alive but he was very ill," explained Bill.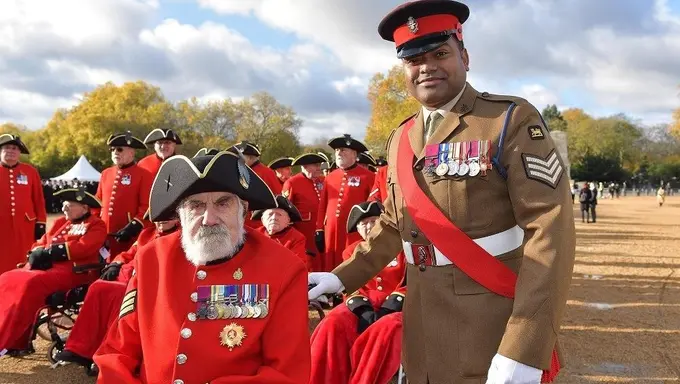 "He awarded me the VC and then he died. So The Queen – I was her first VC. It was a wonderful moment. I think she was nervous and I was very nervous."
On Remembrance Sunday in 2017 he was accompanied by fellow holder of the award, Johnson Beharry, who won the Victoria Cross for valour in Iraq in 2004.