When war broke out in Korea in 1950 Bill Fox, 92, jumped at the chance for adventure and volunteered to serve.
But he had no idea what was in store for him on the other side of the world.
Aged just 11 years old when the Second World War broke out in 1939, Bill was living with his family in Manchester. Like thousands of children, Bill was evacuated from the city to the country, and while many were frightened by the war, he dreamed of getting in on the action one day.

"I joined the Army as soon as I could, I did when I was 17 years old, but the war was over," Bill says. "I was stationed in Dusseldorf, Germany. I saw the terrible damage to all the towns and cities there. I also saw the hard and terrible time the German people had to go through."
Signing up for Korea
Bill left general service in the East Lancashire Regiment in 1948 after 2 years and 6 months service, but two years later when the Korean war broke out he volunteered to sign up for 18 months service.
"I missed the Second World War, so when the Korean War started in 1950 and the government wanted ex-Army volunteers for 18 months I couldn't join fast enough," Bill says.

He joined the Gloucester Regiment under Colonel Carne and after just a couple of weeks, they set sail for South Korea. Sailing on troopship Empire Windrush, Bill and his comrades travelled across the Mediterranean Sea, through the Suez Canal, down the Red Sea, over the Indian Ocean to the Pacific Ocean finally reaching the port city of Busan, South Korea.

Over the next couple of weeks, they were sent 200 miles north where they spent the time guarding bridges and on anti-guerrilla duties – small groups of the enemy attack across a wide area.

"One of our companies was attacked by these guerrillas and we lost two men, and about 10 were wounded. I remember seeing the two dead men covered up on stretchers waiting to be taken to the UN cemetery. I can't explain how I felt, it was a strange feeling, but I will always remember."
Facing the enemy
By November 1950 Bill and his battalion had moved north crossing the 38th parallel, the border between North and South Korea, after the South Korean and UN forces pushed the North Koreas back. At this point, China entered the war, concerned by the proximity of the UN and American troops to their borders.
Having endured a bitterly cold winter, and spending Christmas and the New Year guarding the line and facing their first face to face battle with the enemy in February 1951, Bill and his fellow troops were told the Chinese were preparing a counter-attack in April 1950 - after losing ground in the months before.

"We were told they were massing up a huge army getting ready to attack – this time a big one. What was to follow was like a nightmare, a nightmare that was to last two and a half years."

Little did they know, but Bill and his comrades were preparing up to take part in the Battle of Imjin River – one of the bloodiest battles fought by the British Army since the Second World War.
On 22 April 1950, in the middle of the night, the Chinese attacked.

"What we heard first was their bugles and their whistles. I can still remember and will always remember that sound. My heart was pounding as the Chinese troops got nearer to us. We fired flares up in the sky, that's when we saw them…a wave of troops coming towards us out of the darkness. I remember it like a nightmare.

"Looking back the Chinese could have overrun us much faster than they did, they had so much manpower, but they attacked us in waves.

"I was in a trench with two of my mates, Albert Spillsburg and Derek Ball. We shook hands with each other and said 'this is it', but that night and the following day they kept coming, wave after wave, never-ending.

"During that day Derek was killed, he was shot in the head and died at once, poor Derek I was right next to him."
The retreat
Despite being heavily outnumbered Bill and his battalion defended Hill 235 on the river for three days before they were forced to retreat amid heavy casualties. "We knew we were now surrounded, we were running out of ammunition we were tired and scared. The Chinese troops seemed to be all over our hill, our end was near, it seemed only a matter of time."
As Bill and Albert tried to retreat under heavy fire from the UN forces, who knew the hill was overrun by the Chinese, they took shelter in trenches before the shelling finally stopped.
"The shelling stopped, then I heard the Chinese shouting and cheering – they had captured the hill.
"I said to Albert, 'let's stay here till it gets dark, then make our way back to our lines south'. We kept still and quiet, I don't know how long we were there, an hour or two, then I heard the ground moving, someone was moving towards our dugout.
"It was a Chinese soldier, I looked up and saw his face above us. He seemed to jump out of his skin in shock when he saw us. It was a good job he didn't have his gun in his hand when he saw us. If he had I am sure he would have shot us.
"He reached for his gun from his belt, but by then I had stood up with my hands in the air – that means surrender. The Chinese soldier was shouting and within seconds a hundred soldiers were all around us. I cannot put into words how I felt, was I going to be shot, was I to die or live?"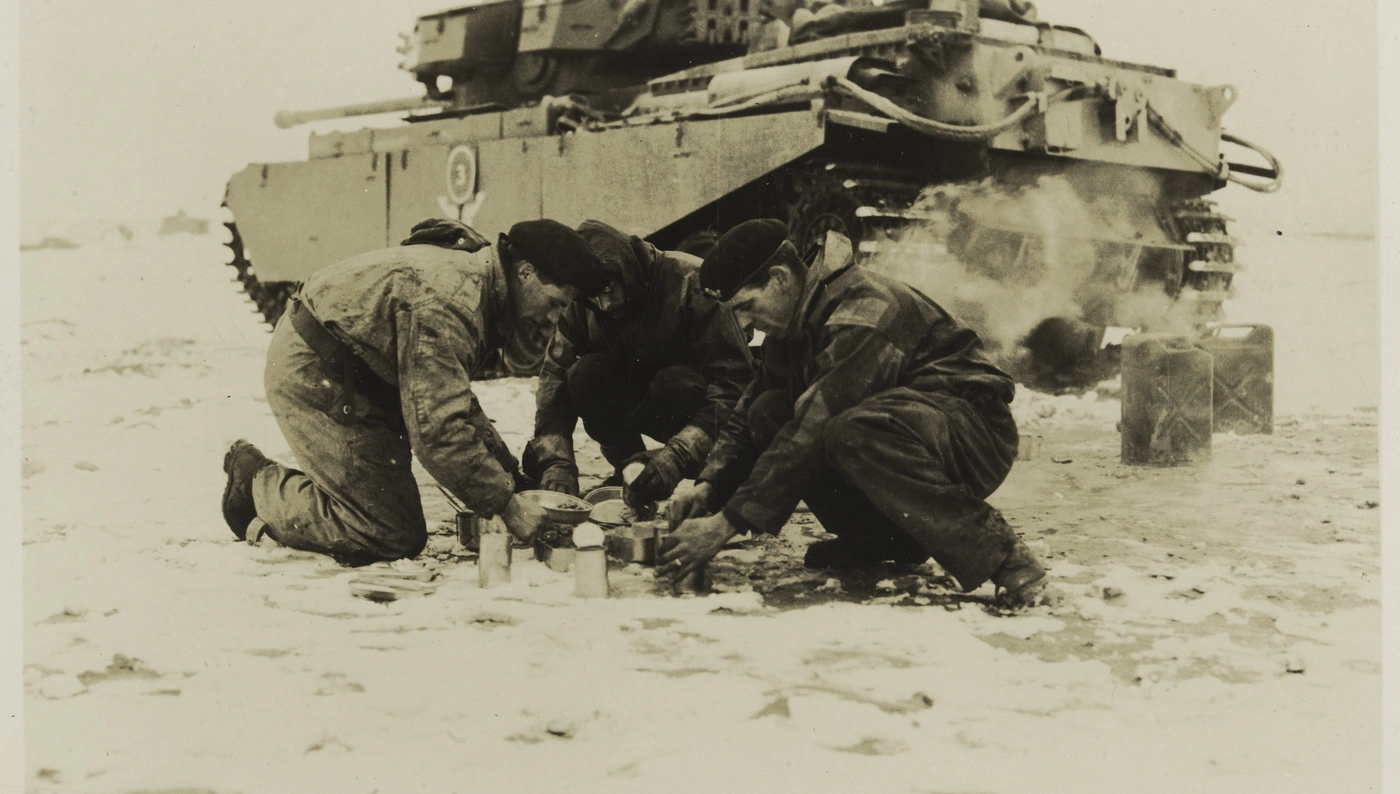 Prisoners of War
Bill and the other POWs were then boarded on trains to the south before crossing no man's land, the border between North and South Korea, in open back trucks.
"They took us to a barn, there were about 20 or 30 POWs, American, British, South Korean, Filipino and Turkish. We were in this barn for about ten days, during that time more prisoners kept coming in. I was sick, I was hungry, I was thirsty, but more I was down, what with being dirty, unwashed and unshaved.

"One day the Chinese commander had us all parade in front of him. He told us that we were going to a camp. He didn't say what sort of camp, he said we would stay there until the American and United Nations were all driven out of Korea, in other words, god only knows how long we would be prisoners."
Along with another 150 to 200 men Bill marched 300 miles to the camp near the Yalu River, which was close to the Chinese border.

"It took us about six or seven weeks, it was a long hard march, more of a tramp than a march. Like everyone else, I felt sick and tired and the cuts on my legs became stiff and sore, but I had to keep up. I knew I had to because men who couldn't keep up, men who fell were never seen again."
In the summer of 1951 Bill and the other POWs arrived at the camp.

"It was terrible, it was dirty, dusty and stinking. Rats and vermin, flies and insects, but what was worse was the smell of death."

While conditions were initially unimaginable, the Chinese improved the camp once armistice talks began.

"Medical units were sent into the camp, they improved our food, they gave us tobacco and paper, and hair clippers. The Chinese also let us write home, getting mail from home was a great comfort to us all."

Bill spent his 2nd Christmas in Korea in the bitter cold as he longed for the end of the war. While he was held captive Chinese English teachers also came to the camp to teach them about communism in the hope to turn them.

"Day after day, week after week, and now month after month the peace talks dragged on with no end in sight."
Armistice agreement
The summer of 1952 came and went, and for Bill, the winter seemed never-ending as he spent his 3rd Christmas in Korea. But in July 1953, after almost two years as a prisoner of war, the news finally came that the war was over and an armistice agreement had been signed.
"We were all so happy, not wild happy but thankful. We were still prisoners and would be until we crossed the border into South Korea. A few days after we were told the war was over Chinese Army trucks came into our camp and they took us up along winding roads until we came to the Yula River that borders China and Korea."
Bill and the other POWs were then boarded on trains to the south before crossing no man's land, the border between North and South Korea, in open back trucks.
"Round the bend of the road the trucks stopped, the American and UN personnel greeted us, we were free, it was like a dream."
After spending a week on a base in Japan, Bill and his comrades set sail for home.
"As we sailed home, I thought to myself, 'everyone is calling us heroes, but I know I am not a hero', but I was a survivor. I survived the bombs and bullets, I survived the long march to the prison camp and I survived those terrible harsh early days in the prison camp. I survived it all."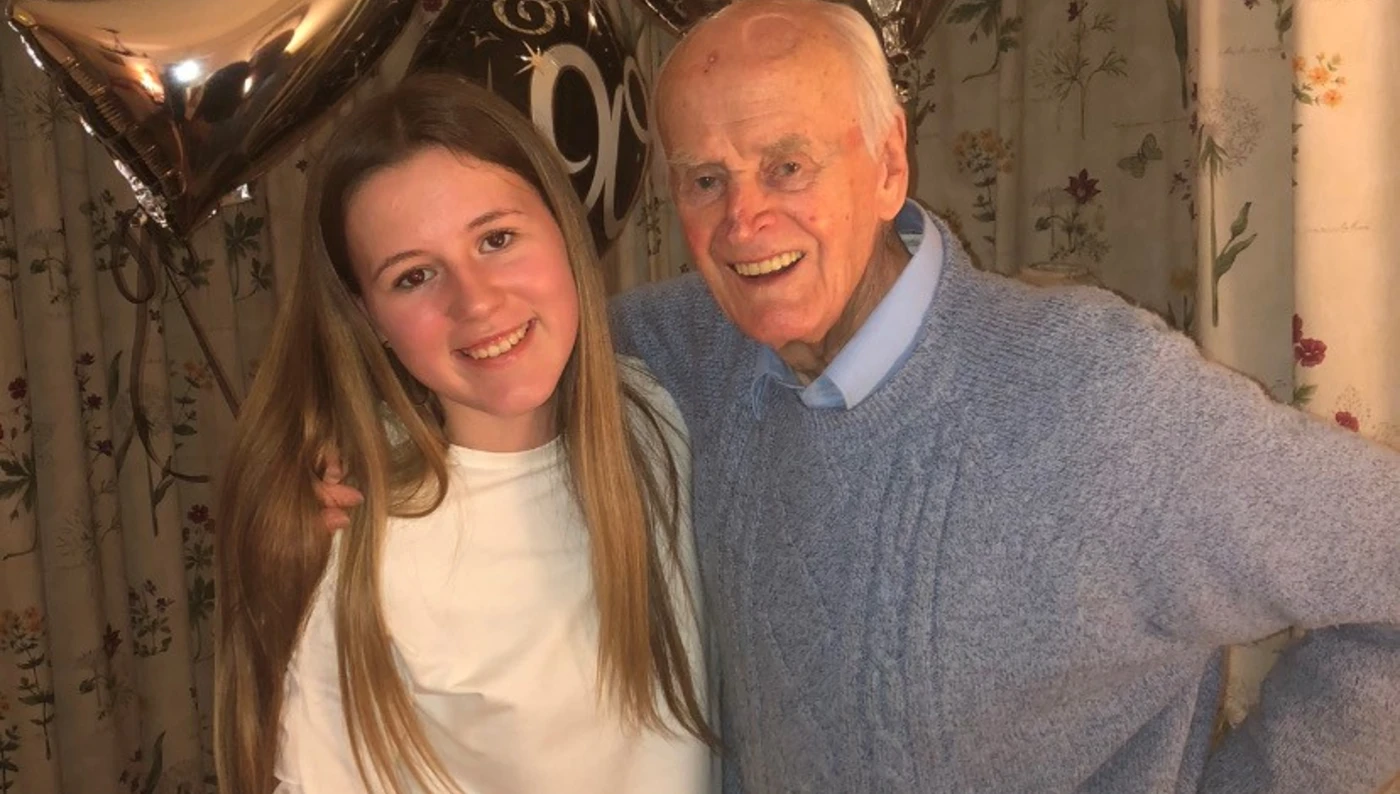 In the years after the war, Bill found it really hard to settle and did various jobs before joining the Merchant Navy for a few years. After spending 31 years as a Showroom Supervisor at the Co-Op Bill retired but still carried on working part-time as a car park attendant and later as a school invigilator until he was 80. In 1964 he married his wife Gemma after meeting in Dublin when he visited from Manchester for a football match. They have been married for 56 years and had four children, six granddaughters and two great granddaughters.

Over 70 years on many veterans of the conflict feel the war in Korea is the 'forgotten war' overshadowed by the Second World War and the subsequent events of the Cold War. But for those like Bill who fought and experienced it and live with its legacy today, it should never be forgotten.

This year we honour the bravery and sacrifice of those who served with British and Commonwealth forces in the Korean War. We remember their service and sacrifice for hard-won peace, democracy, and diversity. For nearly 100 years the Legion has provided practical support when needed to the Armed Forces community past and present.