Since becoming paralysed RAF veteran Anna has taken on many challenges. This year she conquered the Race Across America cycling challenge with a female team of fellow veterans and serving personnel.
Cycling non-stop in shifts over 3,000 miles, the Legion-sponsored Mind Over Matter team were the first British female, wounded, injured and sick (WIS) team to enter the race.
Crossing 12 states and climbing over 190,000 feet across both the Rockies and the Appalachians, the team completed the challenge in eight days, 0 hours and 12 minutes.
Joining the RAF
Anna joined the RAF at 17 as a medic and was promoted to Corporal in 2005.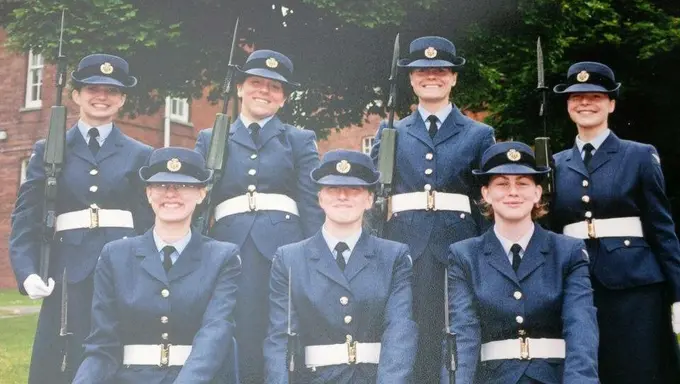 But when she started a family with her husband she decided to leave the Forces.
"Suddenly it wasn't about me anymore: it was about this little baby," says Anna.

I wanted to be a mother first.
"I knew for a fact that I wouldn't be able to give my career a hundred per cent anymore."
"I lost the person I was"
By 2013, Anna's family had increased to three and they were preparing to move to Gibraltar after Anna's husband, who she met in the RAF, had been transferred out there.
The move never happened though. The night before they left for Gibraltar, Anna woke up in agony with severe pain in her back. An hour later she was paralysed from the waist down.
She was diagnosed with a bleed on her spine and told that she would never walk again.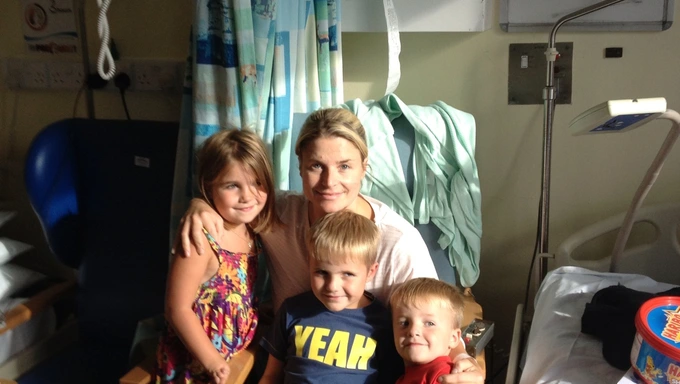 "I'd always been bold, been a fighter, and the bleed took that away from me. I lost the person that I was," says Anna.
"I'd go out with my friends and feel like everyone was looking at me in my wheelchair. I used to be the life and soul of the party: telling jokes, first up to dance.

Now I just wanted to go home and for no-one to see me.
"I couldn't get to grips with being happy when I couldn't do the things I used to be able to do. I was letting my pain, my situation, get the better of me."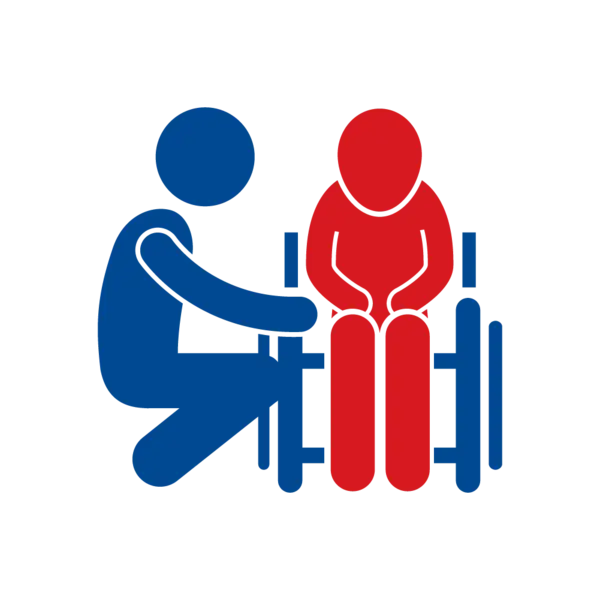 £2.3m
Last year we awarded over £2.3 million to veterans suffering from serious physical injury or from hearing loss.
Getting the spark back
In 2014 Anna went to a meet up for wounded, injured and sick veterans and was encouraged to have a go out on a recumbent bike.
"I remember going down a hill at 25mph with the wind in my hair and thinking it was immense," explains Anna.
"Riding the bike made me want to keep that feeling, especially for my kids. They were becoming my carers and I didn't want that for them."
With our help Anna was able to buy her own bike and started to take on challenges, riding from Catterick to Windsor and even completing a triathlon.
Anna sees this as a major turning point.
"I realised that I didn't have to give into the pain," she says.
"Even though I'd never be the person that I used to be, the person that I was becoming was ok too."
Anna faced further set backs though. After surgery in 2015 she came down with Septicaemia.

Invictus Games
Having stayed in contact with Anna, our support team encouraged Anna to attend the Invictus Games trials to help with her recovery.
Invictus Games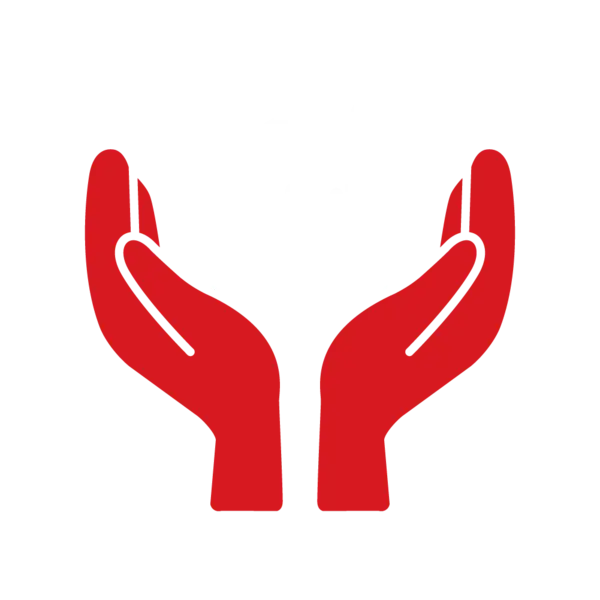 1 9 6
We funded 196 families and friends of UK Team competitors to attend the 2018 Invictus Games in Sydney.
"I still felt unwell, I'd literally taken the last antibiotics two days before the trials," says Anna.
I didn't think I had a hope in hell.
Her fears were groundless though and Anna was selected for the team, going on to win three bronze medals for swimming at the 2016 Invictus Games in Orlando.
"The Invictus Games were another stepping stone. I realised it's not what you can't do, it's what you can do," adds Anna.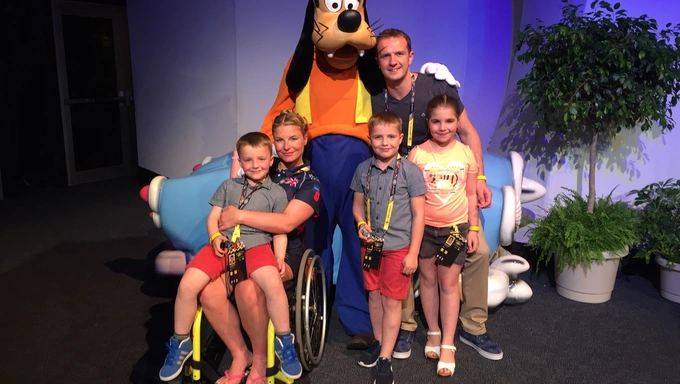 "The Legion did so much to get the families there, and that made such a big difference for everyone."
Looking back
"No-one knew why the blood clot happened to me," says Anna.
"I didn't have an accident; it was just a freak event in the night. I was young and fit and healthy, and it was unheard of for it to happen to someone like me.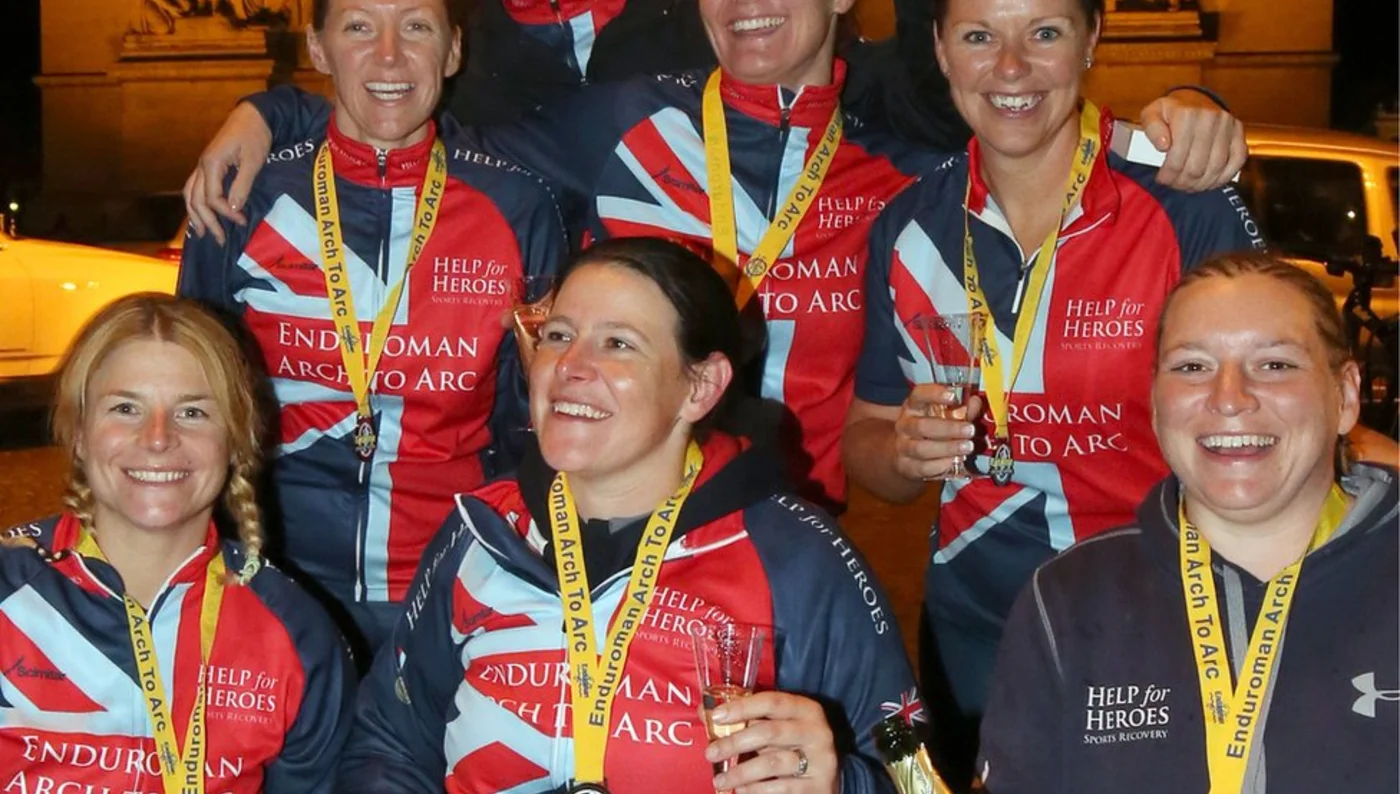 "When I look back at all of these amazing things that I've done since, it makes what happened to me easier to bear.
"It means you're not defined by your illness or injury. You're defined by your ability to overcome and your ability to not let it be the end of you.
"I'll always have chronic pain and chronic fatigue. It's always there in the background, but the days you beat it: those are the victory days."