Matt Wightman had always wanted to join the Army, but when he decided to leave, he felt like a fish out of water as he tried to navigate civilian life.
Life in the Army
Matt joined as a Junior Leader in 1985 at the age of 15. "I'd always wanted to join the Army from a young age, it's something I'd always had my heart set on doing," he says.
"When I first joined as a Junior, I don't think I was ready for the shock of it all, so left six months later, but I regretted leaving straight away so joined up again in 1986."

He re-joined as an infanteer in the Duke of Wellington's regiment and saw tours of Northern Ireland and Bosnia in the late 80's and early 90's.
After serving for 14 years Matt decided to leave the forces.
"I was in the Signals Platoon serving in Weeton Camp when they told us we were moving to Hounslow to do public duties in London," Matt says.
"I joined the Army because I wanted to be a soldier, and not because I like all the 'shiny shoes' stuff, so I didn't think I'd enjoyed it.
"It just so happened that at the same time an opportunity came up to move to Catterick and become a signal driver, so we moved there instead and have stayed ever since.
"It felt like the right time to get out. We also had two dogs at the time, and we didn't want to keep moving them."
After leaving, Matt tried various jobs in telecommunications which saw him travelling around the UK and Europe before he was made redundant when the 2009 recession hit. Having lost his job a friend suggested the idea of working on offshore wind farms.
It was during his time working offshore that Matt began to feel isolated and alone.
"I think the feelings were amplified by the situation which made it worse, being stuck in confined space and not being able to get out," he explains.
I wasn't sleeping at night. I was spending a lot of time walking around the top deck of the ship all night.
"I didn't know I had PTSD or anything like that at this point. All I knew was whenever I woke up or started shouting things or having nightmares in my sleep, I woke other people up either side of me…and then people would bang on the wall saying, 'oh shut up'," he says.
Matt went to visit the onboard doctor who referred him for a brain scan. It was during a lengthy investigative medical process which lasted months that Matt had a breakdown in front of his GP.
"On the way out of the doctor's surgery my hand was on the handle and she said 'is there anything else' and I turned around and had a breakdown. Which still gets me a little bit, but that was the turning point because I then got referred to see a psychiatrist.
Recovery through art
In 2015 Matt was diagnosed with PTSD linked from his experiences during service. Following his diagnosis he discovered RBL's Bravo 22 arts programme which helps the Armed Forces community transition into civilian life.
Find out more
"I told my elder sister that I'd had this diagnosis and she said; 'I didn't even think you'd go into the Army, I always thought you'd be on a stage or something'," he says.
"I thought she was messing about, and then I got home and sat and thought about it.
"Then I was on Facebook and came across a post for Bravo 22 in a theatre in Newcastle so I clicked the link.
"I didn't really think about it when I first sent them a message saying I was interested, I didn't think it would come to anything.
"The first day I turned up I was like a fish out of water. I felt really uncomfortable and not like it was the right thing for me to do at all. I spent the whole time thinking 'I definitely won't be coming back here again'.
But with some encouragement from a writer for the project Matt decided to get involved.
He has since taken part in several productions including a year-long theatre show, Unspoken, which shared the stories of 100 wounded, injured and sick service personnel, veterans and their families to create a heart-wrenching tale of love and loss.
"The best thing was having people actually believe in you. Because your self-belief and self-esteem go down when you're feeling lonely and everything becomes a bit of a drag," he says.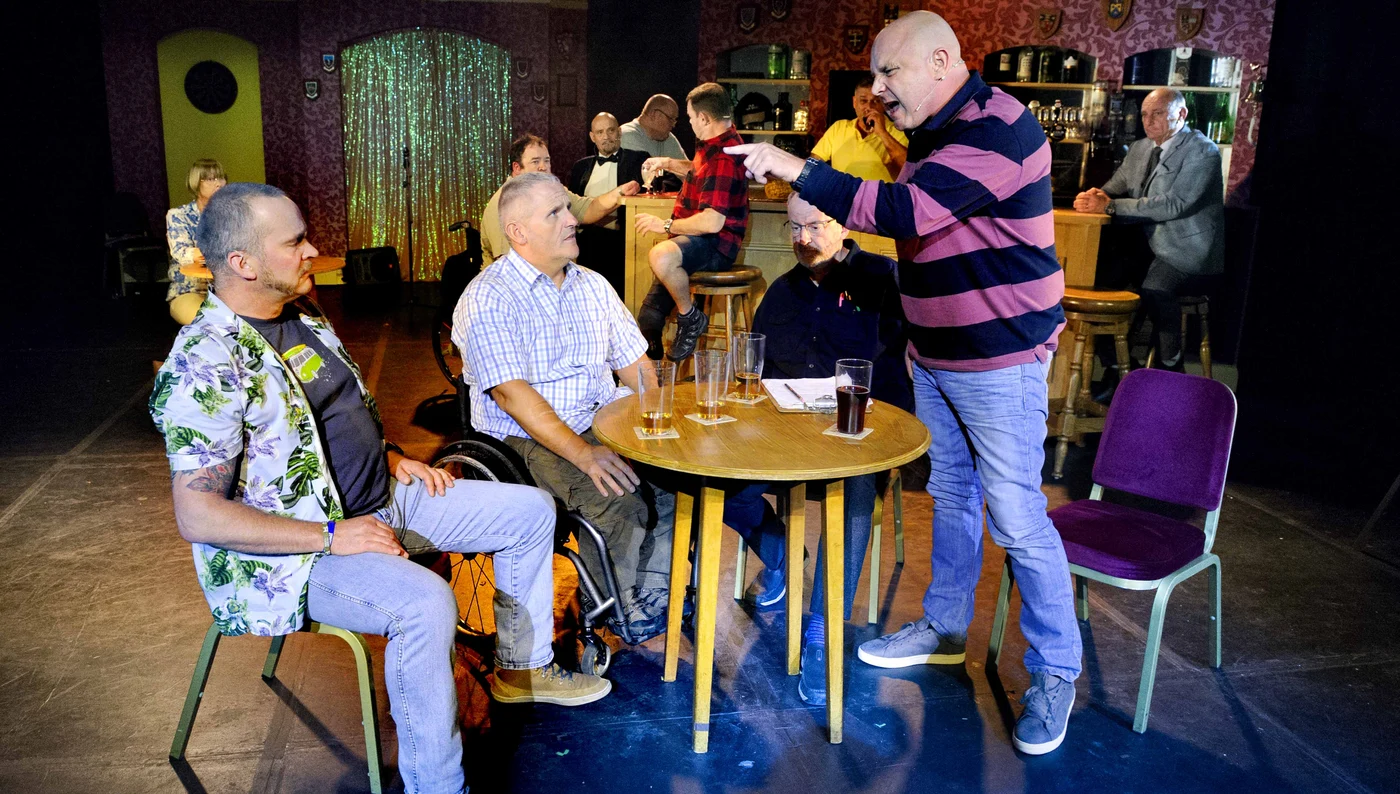 "But, for me, doing the drama thing and having said yes to that it was brilliant because you do something, and somebody would say 'that was really good'.
"Having other people believing in you fuels your own self-belief, which is a great thing.
"It's given me the confidence to say yes to things. And to actually go out and tell people 'look it's alright to be how you are'.
"You're not weird if you're lonely or depressed. Just talk about it. There's always somebody at the end of the phone or somebody that you can talk to."
Matt credits being involved with Bravo 22 as a turning point after his struggle to adapt to civilian life and would recommend anyone to reach out for support or to get involved with projects like Bravo 22.
"Don't be afraid of asking for help," he says.
"It's like when you're on holiday and you want to jump in the pool, but you can't because it's a bit too cold, so you stand there thinking 'should I, shouldn't I'. But once you're in it's awesome.
"It's the same asking for help. You've got to get over that initial thing which is the hardest bit. But once you do it's really good and a number of things change.
"For me it was that hand on the door handle moment where I turned around and had the breakdown. It took that to happen to get to a better place."