Joshua was 19 when he joined the Army in Gold Coast (now Ghana) and went on to serve in the Far East campaign in pre-partition India and Burma.
After joining the Royal West African Frontier Force in 1942 he was posted to an ordinance depot for training.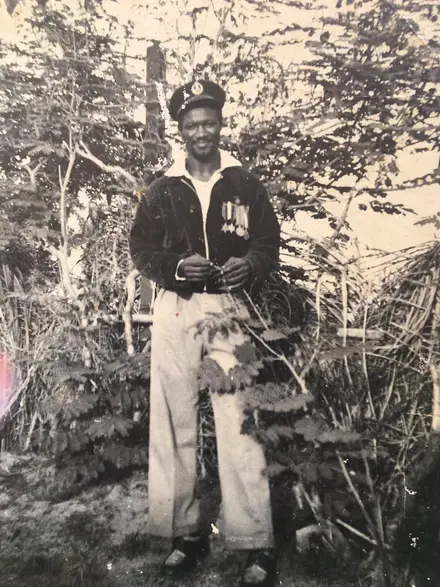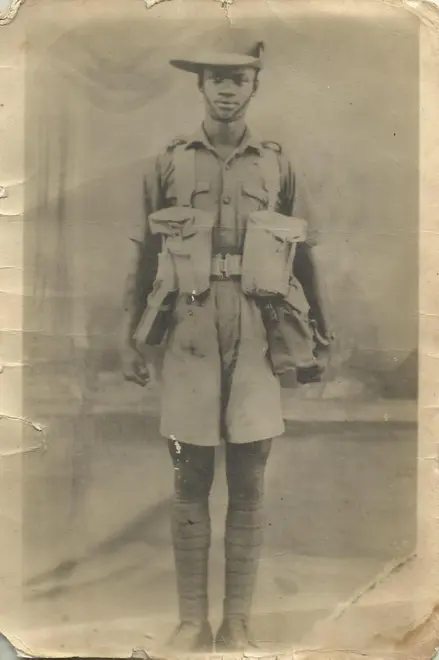 From there he joined the 5th Battalion and travelled to Chiringa in 1943 via Durban and Cape Town in South Africa, and Bombay, India.
"As a soldier I was determined to fight the enemy," says Joshua.
As part of the Fourteenth Army, Joseph served alongside men from across the Commonwealth including Indians, Australian pilots, Gurkhas and British soldiers.
In Chiringa they were engaged with Japanese forces in fierce jungle warfare.
"It was a dense forest with small rivers and trees all over," Joshua explains.
"We patrolled the forest all the time, day or night, in groups."
How we're marking VJ Day 75
As well as enemy forces, soldiers like Joshua encountered the threat of tropical diseases like malaria in the Far East.
"We had an injection before leaving West Africa," says Joshua.
"And in Chiringa we were given a daily dose of Mepacrine."
When they weren't involved in active combat many units passed the time by competing against each other in different sports, something Joshua has fond memories of.
After the Japanese surrender Joseph began the long journey home
He sailed from Cochin in India, through the Suez canal and finally arrived home on 31 March 1946.
"As we marched from the harbour to the barracks the city of Takoradi lined the streets," recalls Joseph.
"They were shouting 'brave men, brave men, welcome back home!"