When a freak injury ended marine Nick Fleming's chances of ever seeing active deployment, he left the services unsure of what to do next. But it wasn't long before The Royal British Legion answered that question for him.
Nick Fleming had always wanted to be a Marine.
After joining the service in February 2014, and enduring eight months of gruelling training, he was devastated when his career came to end because of a knee injury.
The fact that it happened while on a rugby league pitch, rather than during deployment, added insult to injury.
"To have it taken out from under my feet before it even got started was a pretty tough one to take."

The 28-year-old had been posted to Plymouth as part of the Royal Marines' 42 Commando unit and would spend two years in rehabilitation, undergoing a number of operations to try and repair the damage.
Eventually, under his surgeon's advice, he had to admit defeat and accept that he wouldn't be able to continue as a Royal Marine. He was medically discharged in October 2017 - only three and a half years after he'd joined the service.
"One of the top knee surgeons in the south west said it was time to rethink my career. I potentially could have stayed on as a clerk or in the store, but it's not really what I joined up to do. So it was decided I'd leave."

For service men and women who leave the forces, adjusting to civilian life can be a challenge. Fleming admits he didn't really know what he wanted to do after he left the marines.

"I had no clear direction," he says, but decided to move to London to be with his girlfriend. He had come across The Royal British Legion while in rehabilitation, attending the Battle Back Centre in Lilleshall, which supports sick and injured Armed Forces personnel.
While there he took part in indoor climbing and golf sessions, and completed a wheelchair basketball coaching qualification.
In London, he saw a job advert for an advice and information officer at one of our Pop-In Centres and applied.

He now helps others make the same transition as he did, and offers welfare support to the Armed Forces community as needed.
Working in an office has been a real culture change, but he admits he's found the work really rewarding.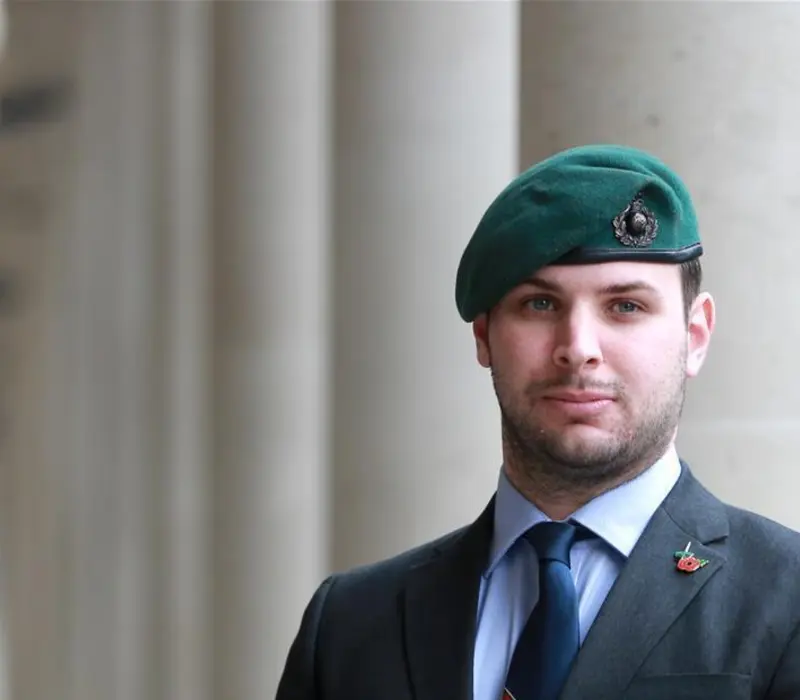 I thought it would be a great opportunity to give a bit back.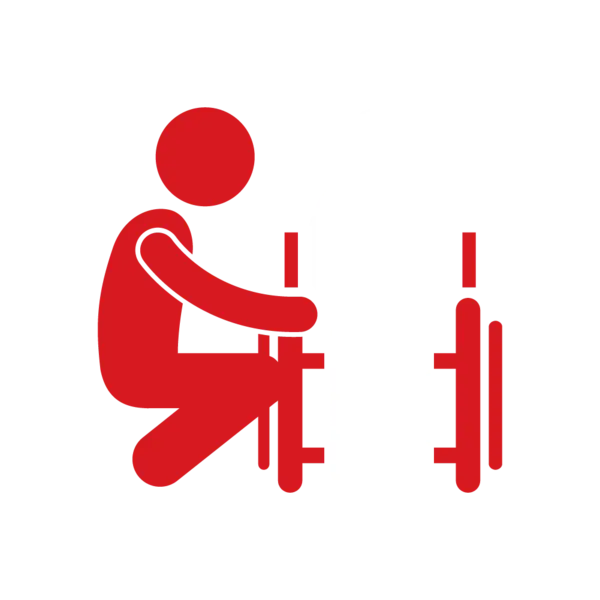 £2.3m
Last year we awarded over £2.3 million to veterans suffering from serious physical injury or from hearing loss.
"We've had some pretty horrible situations come through to us, but we're pretty good at sorting stuff out.

One of my first cases was a guy who'd done 25 years in the army and was doing really well for himself [since leaving] - then out of the blue he had a breakdown and was diagnosed with PTSD.

"His marriage had fallen apart and he couldn't afford to rent a property.

"We were able to talk to him, find him accommodation, get him a deposit and kit out the property. We gave him a fresh start and took that worry off him, so he could start getting his life back together."

Many of the people the Legion help are dealing with mental health issues, often related to their time in the services. Fleming has completed a mental health first aid course to help those who come through the centre's doors.
The other common issue is accommodation - particularly in London. Some of the men and women leaving the service won't have a plan in place for where they're going to live afterwards and will panic about leaving it to the last minute.

The Legion can help with finding somewhere suitable, offering grants for deposits or furnishings, or with filling out benefit forms. Fleming can also signpost beneficiaries to other services, such as counselling and physiotherapy.
Coping mechanisms
For him, the most challenging part of his work is learning to deal with the stress and responsibility of other people's problems. Golf, which he was introduced to at the Battle Back Centre while in rehabilitation, has become an important coping mechanism.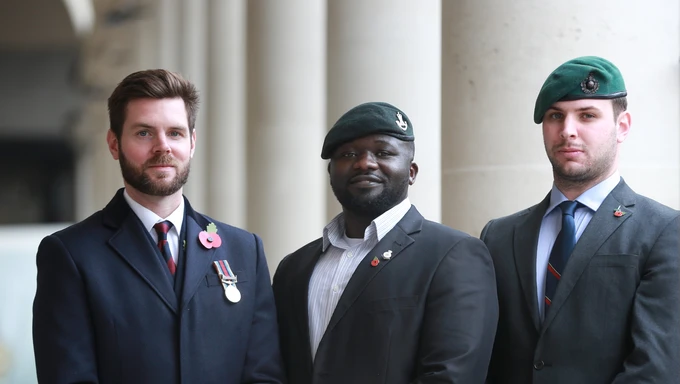 His advice to others who find themselves in a similar situation that he was in a year ago is to be open to opportunities - even if the future doesn't look how you expected.

"A lot of the guys I served with were set on one particular career when they left [the services] and when it didn't work out, they were kind of lost," he says.
"The thing about the military, is alot of the guys are fairly modest about what they've done and they don't want to talk about it much.
"But it is a big deal and a lot of employers look favourably on those who have served - it's about breaking those skills down to civilian speak and really selling yourself."