After suffering a mental breakdown in 2017, Army veteran Becky fought back and conquered the Himalayas with our help.

In October 2018 Becky was one of 13 serving military wounded, injured and sick (WIS) personnel who took part in Mission Himalaya - a ground-breaking expedition to the Himalayas led by the Royal British Legion.

Yet only a year earlier she had suffered a mental breakdown and spent time in Peterborough mental health hospital.
Supporting Becky's recovery
As part of her recovery she attended a course at the Royal British Legion's Battle Back Centre, a leading centre for the recovery and physical and mental wellbeing of both serving WIS and veterans.
Battle Back Centre
"Although the Battle Back Centre course was compulsory I found it really valuable," says Becky.

"I came away with an open mind about how to deal with things, and it was a great way to meet other people who were in similar situations.

"I'm not usually one for putting my name down or signing up to things, but I'm so glad on this occasion I did," she explains.
"Since my breakdown last year I've been doing a lot of soul searching, and a big part of that is trying to get out and meet new people."
Life at over 5,000 metres
During the expedition Becky climbed to a height of 5,300 metres, whilst some of her team mates reached Mera Peak at over 6,000 metres.
"At 5,300 metres it became very physically and mentally challenging," says Becky.
"I didn't end up summiting the peak. I just ended up getting to High Camp, which was my summit and I'm at peace with that.
"The feeling of relief was overwhelming coming back down, because not only were we coming down from altitude so it was easier to breathe, but the exhilaration of what we'd just done and completed."
Having left the Army in January 2019 Becky is now setting up her own business, and credits Mission Himalaya with helping her manage her mental wellbeing.
"Before I went out to the Himalayas, I was getting quite anxious about becoming a veteran," says Becky.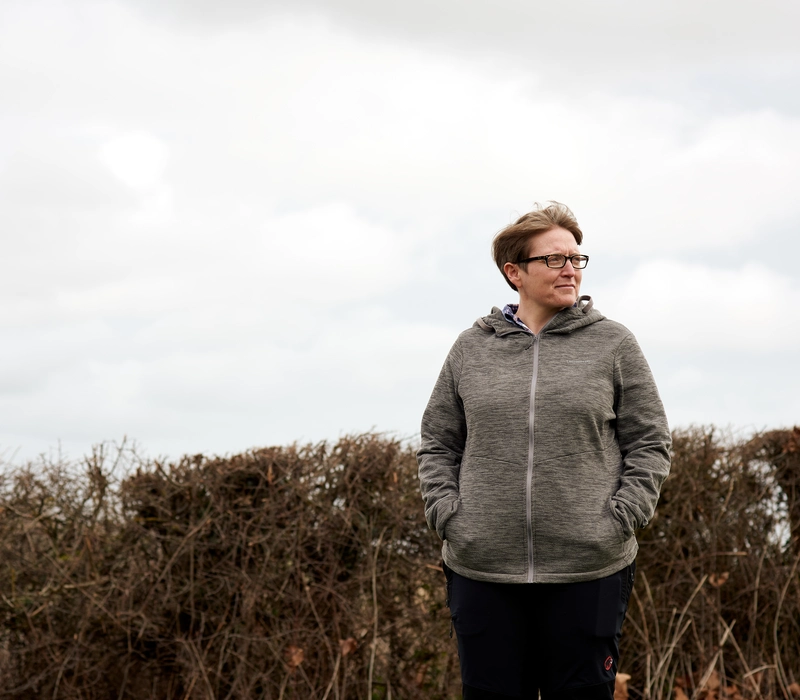 It's ingrained in me now that if I put my mind to it, I can achieve anything that I want to.
"But having achieved reaching High Camp and also being called a tough cookie by quite a few people on the team it's ingrained in me now that if I put my mind to it, I can achieve anything that I want to.
"It's also given me a sense of inner calm, which helps me to think more clearly about things."