Army veteran Allen Horrigan hadn't cycled for years before becoming an instructor at the Battle Back Centre in 2015. Four years on he is taking Pedal to Paris - our 285-mile challenge cycling from London to Paris.
Allen left the Army in 2015 after serving for 22 years and started work at the Battle Back Centre the very next day.
First port of call
As the first port of call for wounded, injured and sick serving personnel, the Battle Back Centre helps people make their best possible recovery.
A week at the Battle Back Centre
Allen took part in a course as part of his induction, and although he was not suffering from an injury or sickness, he recognised the benefits immediately.
"I took part in the course as I had joined as an instructor but afterwards I realised I'd needed to do it," said Allen.

"Whilst I was in Service I'd had to knock on a Mother's door and tell her that her son had been killed in a road traffic accident.

"You carry something like that around with you for a long time. It was only after the course at Battle Back with 20 others that I got rid of that."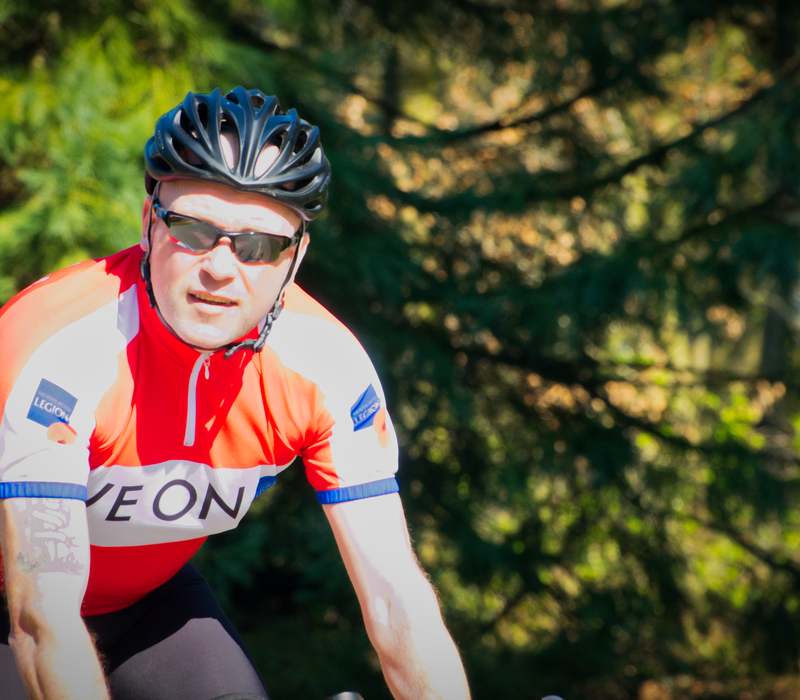 Over the years I became obsessed with cycling, in four years I lost five stone.
Before becoming an instructor at the Battle Back Centre, Allen wasn't exercising much in general but a chance suggestion from one of his colleagues saw Allen take up cycling for the first time in years.
"The first time I went out I did just six or seven miles and really struggled with it but gradually I got better," he explains,
Pedal to Paris
Allen will be taking part in Pedal to Paris alongside veterans and service personnel who have attended Battle Back Centre, cycling almost 300 miles through London, Kent and Northern France before finishing in Paris.
"I'm really looking forward to the ride, it's a great opportunity to talk to the people around you as you're cycling," says Allen.
"For me, Battle Back changed my life so the way I see it, this is a good opportunity to talk to others about it and about the work of the Legion, and help to raise money for the charity so the centre can continue helping others."

Fancy the challenge?
Take on our Pedal to Paris challenge and raise vital funds for the Armed Forces community.