Army veteran Dan Smith, 39, challenged himself to paddle the length of Great Britain.
Dan decided to kayak and trek solo across the UK to mark the 100th anniversary of the end of the First World War and to raise money for the Royal British Legion.
He crossed the finish line in Littlehampton at 12.30pm on Saturday 20th October 2018 after covering almost 1000 miles in an incredible 53 days.
It's a small token of my appreciation
"With no surviving veterans left from the 'war to end all wars', I feel it's more important than ever to remember those who paid the ultimate price for the freedom of future generations."
The former army sergeant set off from Durness in Northern Scotland at 9.30am on Wednesday 29 August with the aim of travelling 910 miles inland through the country to Littlehampton near Brighton in Southern England.
Dan aimed to paddle for six hours every day during his challenge, hoping to cover 15 to 20 miles per day depending on the wind.
Although he was in the water as much as possible, there isn't one continuous stretch of water that links the top of Scotland to the bottom of England so he had to walk in between pulling his kayak using a specially designed trolley system.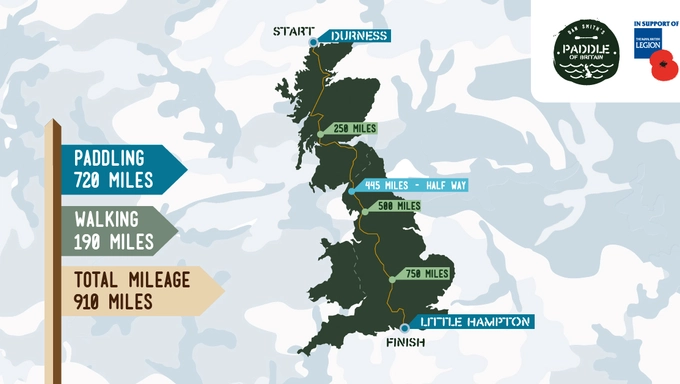 Taking on the challenge alone, Dan was camping and sleeping in the wild, only stopping every seven days at pre-selected destinations to resupply.
He also needed a lot of specialist equipment with him for his journey including a tent, solar charges, first aid equipment and repair kits, which he is stored in his Kayak.
During the challenge Dan set a couple of impressive records, covering 32.2 miles in one day on day 20 and then just three days later covering a whopping 33 miles in one day!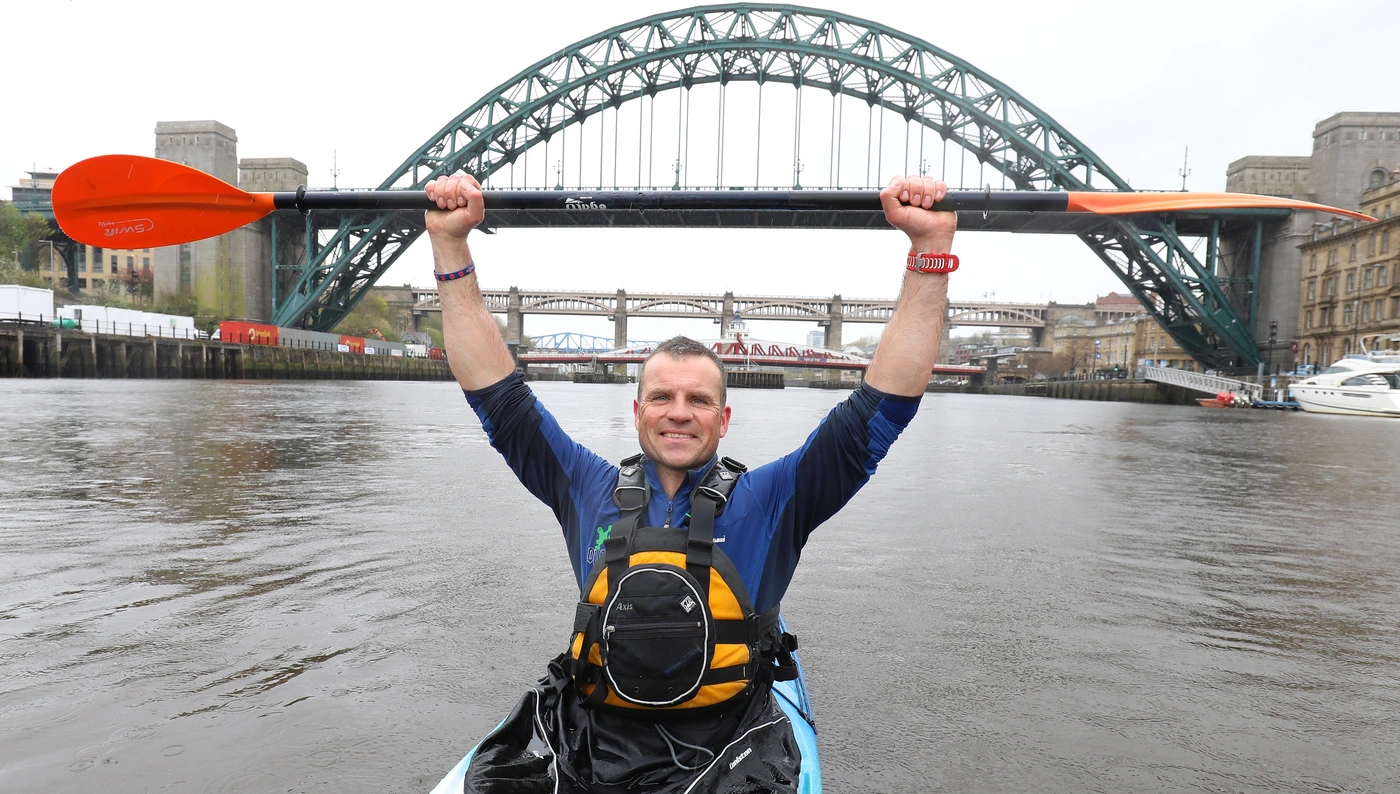 Dan served in the Army for over a decade in the Royal Artillery as a GMLRS Commander and Physical Training Instructor before leaving in 2013. His time in the Army included tours in Afghanistan and Northern Ireland.
Dan was inspired to take up the challenge after meeting a group of people who were undertaking an epic challenge of their own.
"I met a group of people attempting to row from Lagos to Rio and I got chatting to them. This spurred me on to do my own challenge and got the ball rolling. I started thinking about what I am good at, and like. I like walking and kayaking so decided to do something around that."
Dan has already raised an impressive £23,272 (and counting!) with an overall target of £25,000. If you'd like to sponsor him, please visit his JustGiving page.
Speaking to us after his return, Dan said he was happy to be back in the comfort of his own home but said it was still a little strange not being on the move.
"I feel good, just obviously feel a little bit strange not travelling, not moving, but yea it feels good," he says. "There's nothing quite like your own bed."
I want to say thank you
"If it wasn't for my friends and family giving me the encouragement and support I needed it would have been a different challenge all together."
Will you challenge yourself?
Join Team Legion and help us raise vital funds for the Armed Forces community
Get involved