Everyone at The Royal British Legion is incredibly sad to hear of the passing of Dame Barbara Windsor.
An unforgettable character, Dame Barbara brought joy to all who knew her with her infectious laugh and personality.
She was a dedicated and passionate supporter of The Royal British Legion, and of the Armed Forces. We are incredibly grateful for the time and energy Dame Barbara devoted to supporting our work, from launching the Poppy Appeal to her unwavering support for London Poppy Day, for which she was the figurehead from its inception until ill health prevented her from continuing.
Memorably, on London Poppy Day in 2013, she hosted Service personnel and Their Royal Highnesses The Duke and Duchess of Cambridge aboard a Routemaster double decker, her fun-loving spirit shining through as she encouraged everyone to join in a chorus of 'Maybe it's because I'm a Londoner'.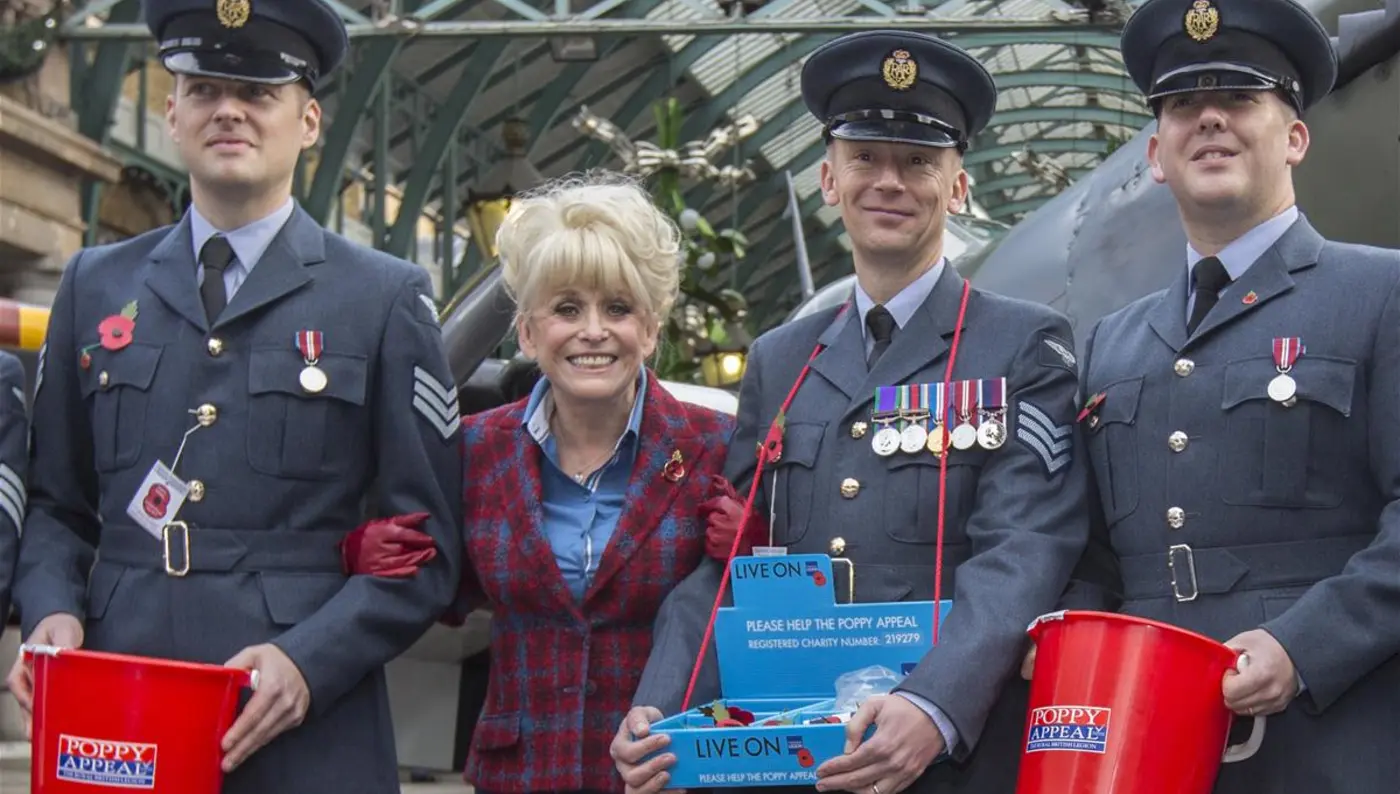 On many occasions, Dame Barbara spent time meeting Service personnel, veterans and volunteers, taking an interest in everyone and learning more about the work of the Armed Forces. She never failed to raise a smile on the faces of those she met and she was never too busy to talk to anyone.
We are privileged to have worked with Dame Barbara. She was more than a supporter, she was a friend to the charity who is held dear in the hearts of all of us. Her warmth, her smile and her extraordinary support will be missed by the entire Armed Forces community.