Everyone at the Royal British Legion is incredibly saddened to hear of the passing of Captain Sir Tom Moore.
He epitomised the indomitable spirit of our wartime generation and was a true inspiration to millions of people worldwide during some of the most challenging of times in recent history, bringing the nation together in celebration of his fundraising efforts.
Sir Tom will be remembered as a shining beacon of hope in what was a difficult year for all.
His achievements during his military service in the Second World War and his more recent accomplishments, raising millions for the NHS and establishing The Captain Tom Foundation, means that his legacy will live on and help many generations to come.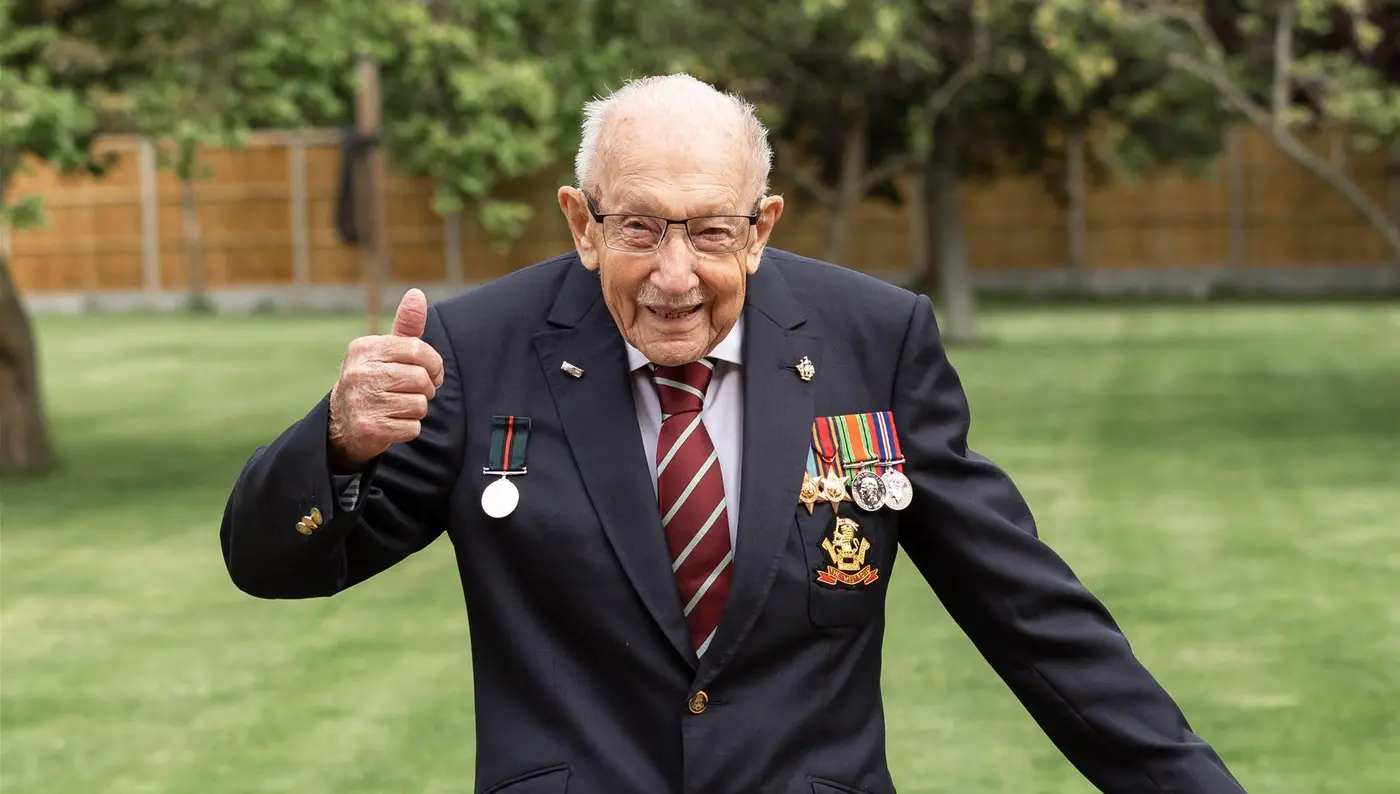 He was passionate about the work of the RBL and we are incredibly grateful that, through the support of the Captain Tom Foundation, we can continue helping members of the Armed Forces community in his name long into the future.
He will remain a symbol of positivity and hope and will be missed by many people across the world to whom he has come to mean so much.