Sergeant Hayley Ridgeway joined the Army in 2005 when she was just 15.
After completing her basic training, she became a medic, and took part in numerous oversees exercises including Canada, Kenya and saw tours of Iraq and Afghanistan.
It was while on a tour of Afghanistan in 2011 that Hayley's selfless actions saved the lives of many in her unit.
In April 2011 she was deployed to Afghanistan with C Company, 1st Battalion The Rifles, where they were stationed at Checkpoint Shaparak in the district of Nahr-e Saraj in Helmand province. At the time the area had become one of the most hostile places in the region.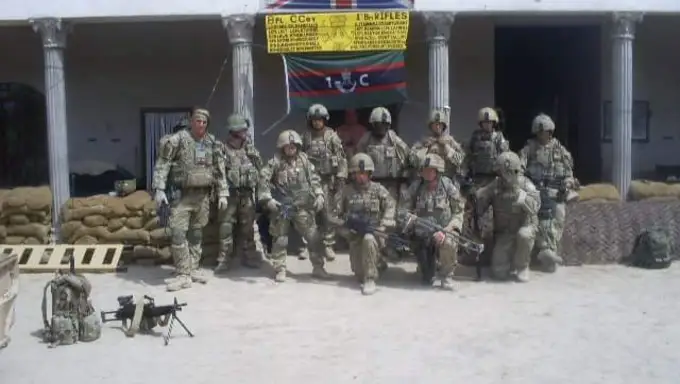 12 August 2011
On 12 August 2011, Hayley and her unit were sent on a routine patrol into the local village of Dactran. Image credit: Crown Copyright.
"We'd done a few patrols that day, but that was going to be the last one of the day," Hayley says.
They were only 150 meters from the front gate when an improvised explosive device (IED) detonated, injuring seven out of ten of the patrol including Hayley.
"It was a command wire IED, where it's on a long string and someone pulls it. They [insurgents] were obviously watching and targeted us, and pulled it when they saw us, particularly my boss because he had all the radios on him."
"It was a 20kg charge, which is huge for a foot patrol, that could take out a vehicle. We were all on foot, so it was a massive detonation and it hit everyone pretty much in my patrol."
In a scene of chaos and devastation, and despite being injured herself, Hayley rushed straight over to the causalities to assess who was injured and needed immediate treatment first.
Rifleman Lowe and the platoon commander Lieutenant Daniel Clack were the most seriously injured by the blast.
Along with others in her unit, and a sister platoon who rushed back to help, Hayley managed to get all the casualties back within the checkpoint walls.
Lieutenant Clack was severely injured, falling in and out of consciousness as Hayley battled to keep him alive until help arrived.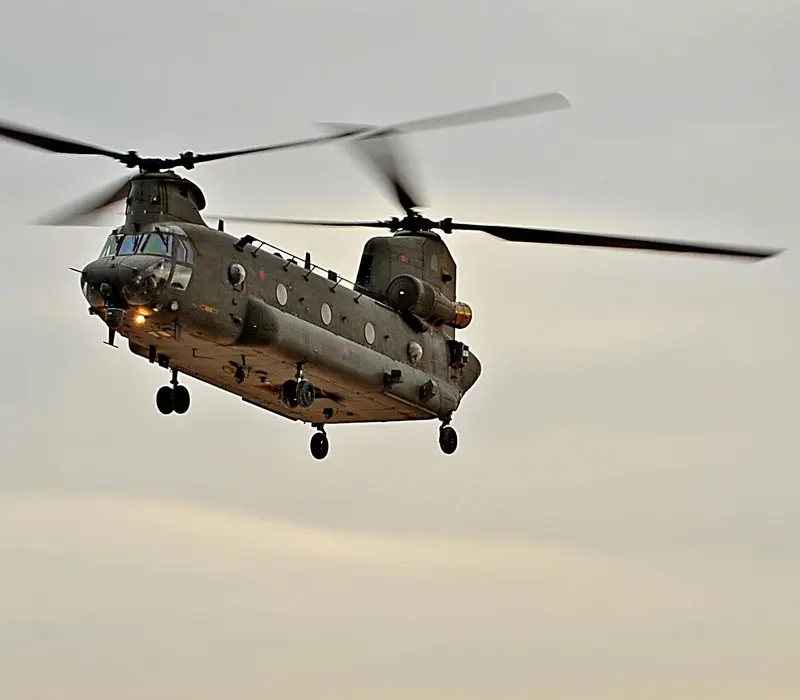 Apparently this went on, I was unaware of this, for over an hour until we got a helicopter to us.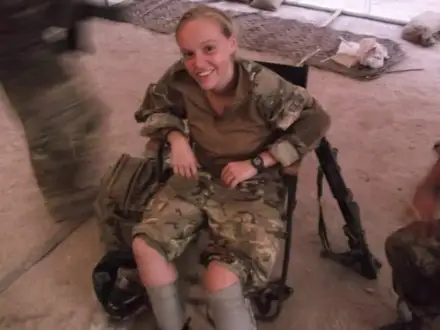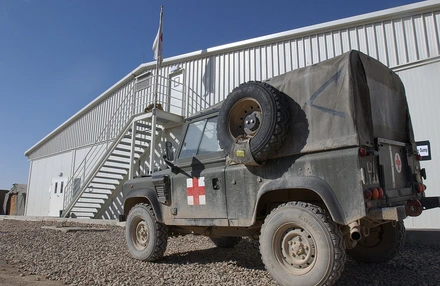 Camp Bastion
Unaware of how badly injured she was and keeping it from the rest of her platoon, Hayley prioritised the other injured men onto a helicopter before nominating herself to stay behind.
With another solider who had also stayed behind she waited a further five hours before another helicopter arrived to rescue them. In that time, she realised how badly injured she was.
"When the [first] helicopter took off, I finally managed to have a look at myself and my leg was blown to bits. I probably should have got on that helicopter, but I didn't feel any pain up until that point.
"It was all a bit of a blur after that. But apparently it was five hours until I got a helicopter, I couldn't tell you what happened in between."
When Hayley arrived at the medical facility in Camp Bastion she needed to be rushed into theatre, but her first thoughts were her fellow soldiers.
It was at that point that she found out that sadly Lieutenant Clack had died as a result of his injuries.
"I flew into Bastion and they wanted to operate on me, but I was like 'where's my boys' and they said, 'Lowe's over there, so-and-so is there'… and I said, 'where's Dan?' and they ignored me.
"I knew then that he died."
Back home
After a few operations at Camp Bastion Hayley was sent home for further treatment. At first she had to use a wheelchair and then relied on crutches. It took 6 months for her to be able to walk unaided. Image credit: Crown Copyright.
Hayley was Mentioned in Despatches for her bravery in saving the lives of her fellow soldiers.
"I was Mention in Despatches which was a massive honour.
"And then somebody called me about the Millies (The Sun's Military Awards). And I was all right about being nominated because it was quite a big category and I never thought I would get it."
Hayley won the Sun's Military Life Saver Award in 2012 for her actions in Afghanistan and was presented the award by Dame Helen Mirren.
"When it came to being told I'd actually won it… I didn't cope very well at all if I'm being honest.
"Because it was the lifesaver award and in my head my boss died.
"It didn't make sense to me and I had a lot of guilt at that point. But it was to do with the others that I'd saved that day because there were seven soldiers that were hit."
Struggling with the mental repercussions of what happened in Afghanistan Hayley went to see a mental health nurse last year.
"I went to see a mental health nurse because I have nightmares every year around the time it happened.
"It took me until last year to accept that it was okay to receive the award. I think everyone would feel the same, I was only doing my job."
Life now
Hayley now works in a non-deployable teaching role training new Army medics, and has a three-year-old daughter called Belle.
"I'm still a medic but in a non-deployable post because it's a teaching role. It's quite nice I now teach new medics coming in, so they can go and be lone medics," she says.
Hayley has also found that sharing her story helps the new recruits.
"It's really helpful with the teaching because I can give them a bit of realism and I do tell my story in some of the lessons. It's good for the guys that are coming through to have someone that's not just reading off a PowerPoint and they can actually relate it to real life."
As a mum in the Army Hayley says it can be difficult juggling her work and her role at home.
"I've got my little one now, so posting-wise I can't ask for better, as it's an hour's commute and means I'm in my own house.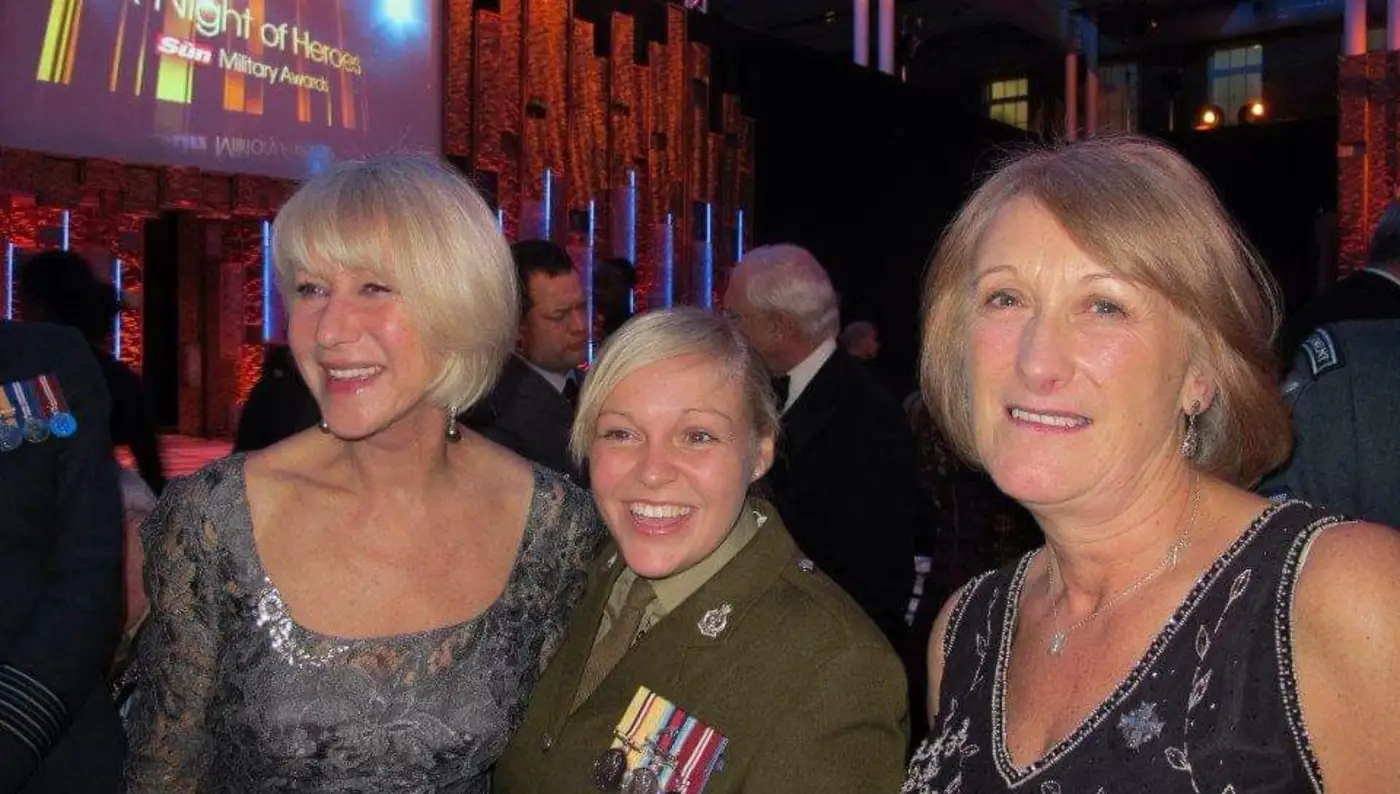 "Being a mum in the Army is a challenge but with my current role they couldn't be better to be honest with you. It's a juggling act for sure.
"I'm quite lucky that my mum lives down the road and she's part of child care plan and Belles dad is posted back here now.
"I can imagine if I'm posted somewhere else, it would be a lot more difficult than it is right now."
To use her experience to help others Hayley has decided to move into mental health.
"I'm currently in the middle of transferring to mental health nursing because of everything that happened and what I went through.
"I've come out the other side and I've decided to share my experiences and help others in that way."