Angela, Major Gifts Manager
This is where we're part of something special and where I use my passion to push forward.
It's around midday. Usually, on Angela's lunchbreak, she'd be out for a walk to get out of the office for a historical trot around the RBL's Borough based HQ. Heading over London Bridge towards the Tower of London and right past HMS Belfast.
But today, she's agreed to meet me over Microsoft Teams. Though we're speaking through a screen, I can instantly feel how passionate Angela is about what she does.
"I'm a veteran who's worked in charities for over 10 years. I've always been aware of RBL's work, maybe not as much as I am now, but I knew that I'd be very proud to work here. And that it would make my son proud too."
This sense of pride is all the more powerful when you find out that Angela served in the Army herself. After leaving she found purpose in charity work. Twelve years later, the Royal British Legion presented an opportunity. And it felt like a natural move for her. Now, Angela is Major Gifts Manager at RBL.
When I had my job interview, the main topic was RBL's values, which align very much with my own personal values.
"As I mentioned, I'm a veteran and also a beneficiary, so Remembrance is very important to me. It affects every single person in the UK whether part of the Armed Forces family or not. Many of my friends are also ex-forces, I see the complex issues they go through every day. I feel part of something special."
The work RBL does is supporting current and ex-service personnel and their families, but Angela tells me that support also extends internally.
She tells me of her manager, and how she always encourages Angela to think outside the box. To step out of her comfort zone. And to take part in projects that aren't actually linked to her role. Being pushed like this has helped Angela with her professional development.
Although she likes to be pushed, Angela has bags of drive herself. When she joined RBL, she was very excited. The team welcomed her, and she wanted to take on everything. To get going. And to do the best she could do.
She tells me that excellence is important within RBL, and how her hunger to push forward has only grown since starting. She thinks back to a moment she's especially proud of.
"I always push myself for the best outcome, no matter what I am doing. When I was helping organise the Fundraising Conference, I hosted a session with Bravo 22." Bravo 22 Company is an award-winning recovery through the arts programme for our Armed Forces community, supported by RBL and The Drive Project. "The whole of fundraising was watching, including the senior leadership. I shared my own personal story, which can be quite difficult to hear. But I wanted to do this to push myself to speak out, as well as educate those watching on how tenacity, and pushing yourself reaps rewards."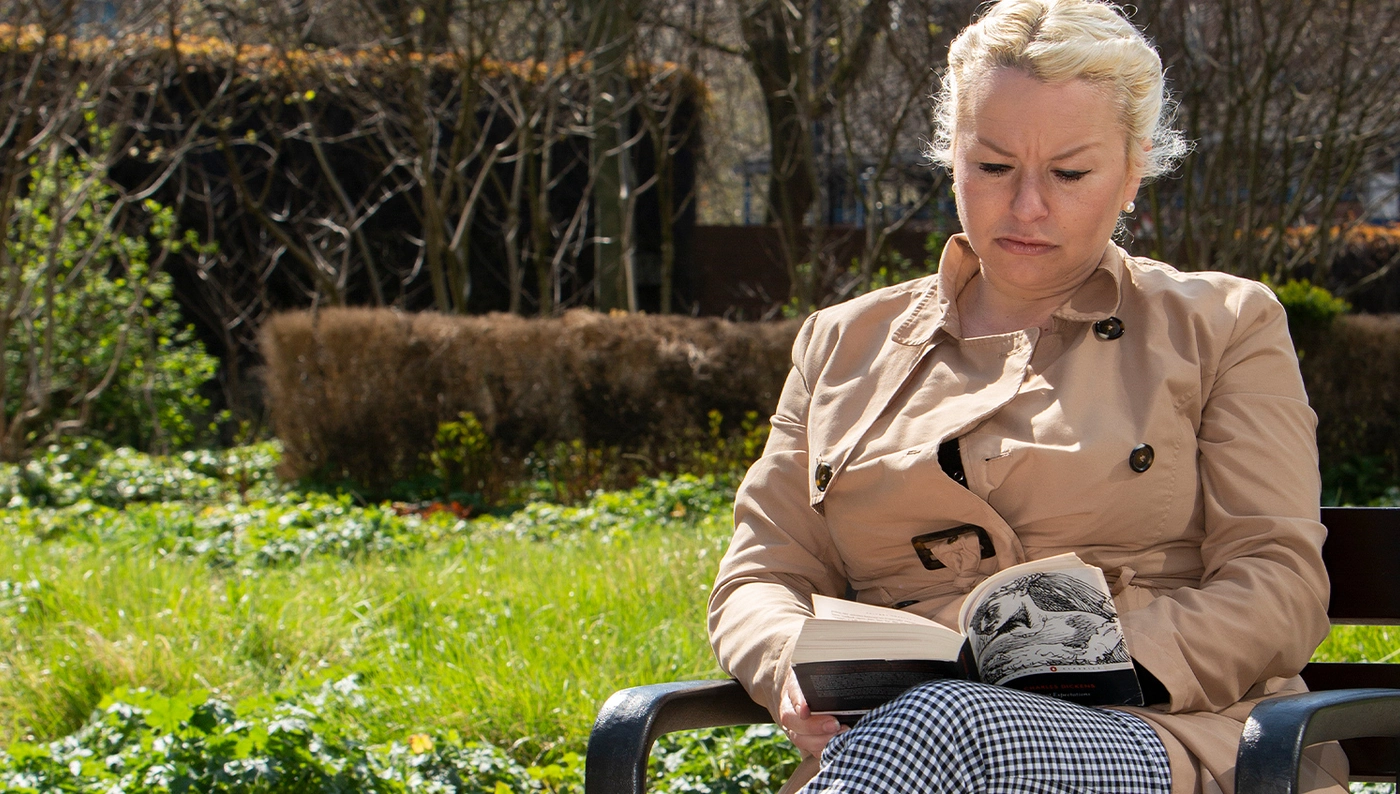 After a spot of reminiscing, Angela is already talking about what's next.
She plans to make the most of the flexibility and autonomy that she finds in her role. She wants to progress. Maybe even go on a secondment. She wants to carry on pushing herself and develop her career, enjoying as many opportunities as possible along the way.
She has passion. And a wonderful energy. It's clear to me that she has a very exciting career ahead.