We are delighted to be supported by Pets at Home in their fourth year of partnership.
As one of the UK's leading pet care businesses, Pets at Home are able to provide pet owners with everything they need to be able to look after their pet.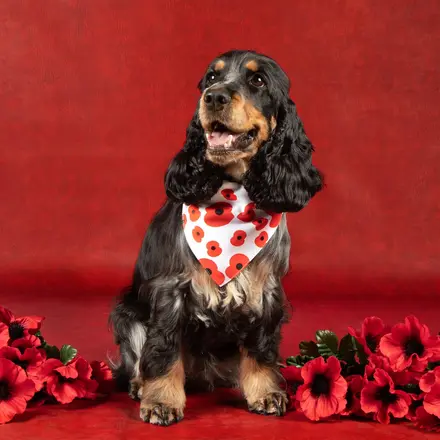 This year, Pets at Home have released a range of poppy products for pet owners and their pets.
The range is currently available from August until November and includes a poppy bandana, poppy dog charms, a poppy collar and lead charm set and a poppy bowtie.
All profits will be donated to the RBL.
These products are also a hit on Instagram, Facebook and Twitter, with pet owners using the #PetsWithPoppies hashtag to show their support.