Dedicated to those who lost their lives while under his command, Matt's tattoo on his back depicts the silhouette of a bugler from the Royal Marines playing 'The Last Post'.
Joining the Royal Marines aged 22, Matt served for 28 years, deploying to Northern Ireland, Sierra Leonne, the Congo, Iraq and Afghanistan.
He received the Conspicuous Gallantry Cross (CGC) and Military Cross (MC) for bravery in Iraq and Afghanistan and is one of the most highly decorated Royal Marines living.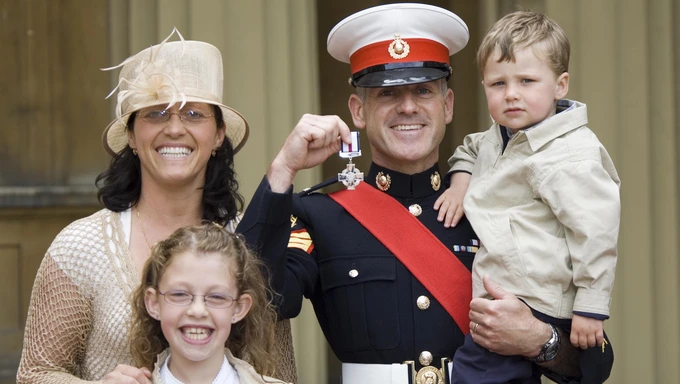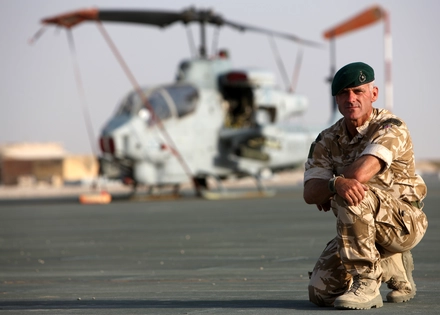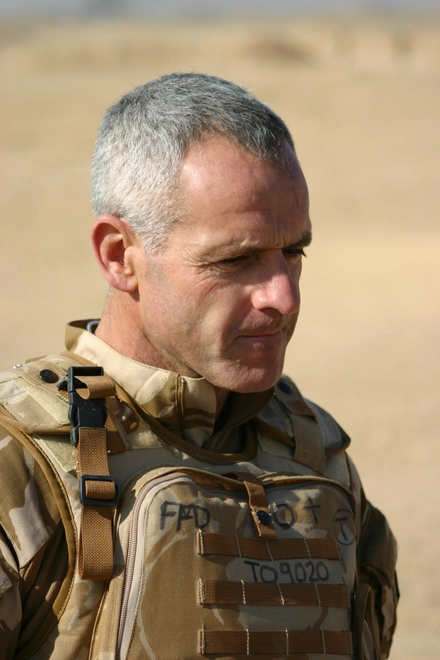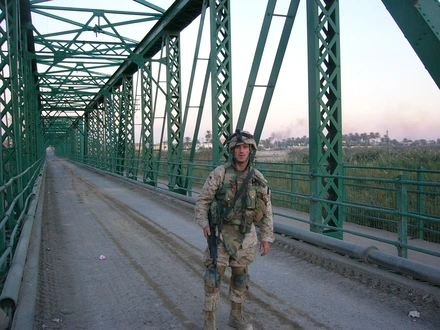 Losing comrades
During his tours, Matt lost comrades, those from his own unit, those serving with the Royal Marines and even US Marines he served alongside during operations.
"Trying to understand the loss of those guys, why it was them and what it was for was hard to work through," he says.
"In the Military you all share so many hardships and difficulties, however you always pull together and help each other out.
"When your comrades to the left or right of you are ready and willing to lay down their lives that you may live then of course it really hits you hard when that happens.
"These guys were my second family and losing any member of your family is devastating.
"So as Afghan was drawing to a close in 2016, a close friend suggested that I commemorate those I had lost with a new tattoo that would act as a type of Remembrance of my own to the fallen."
Rethinking Remembrance
Each name is a part of me
"I feel it's for me the best way to keep their memory alive and carry them with me each day. We all shared blood, sweat and tears together - we fought together and we watched each other suffer yet we always did our very best to keep each other alive," he adds.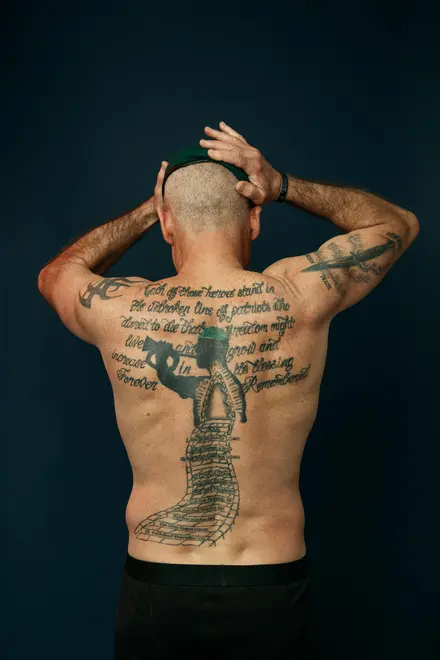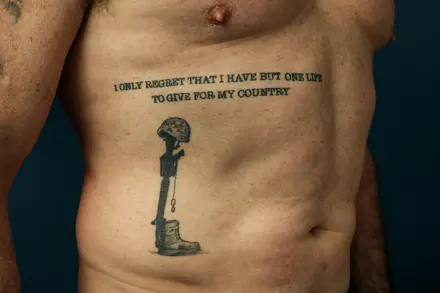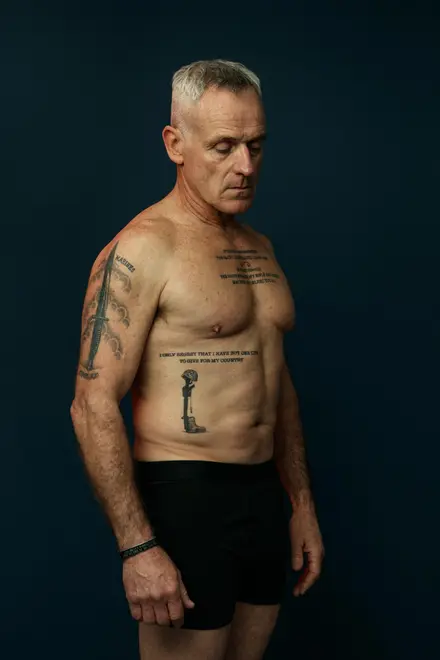 Fallen Marines
Depicting the silhouette of a bugler from the Royal Marines, the tattoo on his back includes the names of ten fallen Royal Marines and US Marines with whom he served and commanded in both Iraq and Afghanistan.
It also includes the name of Lieutenant Colonel Thorneloe, who was killed while commanding the Welsh Guards during an operation in Afghanistan in 2009, just after Tomlinson and his Royal Marines had left.
"Each name represents a person who lost their life, made the ultimate sacrifice and touched my life whether I served alongside them in conflict, or commanded them," explains Matt.
Badges of Belonging
Since leaving the Marines in 2017, Matt has started working as a Paramedic Assistant and he is regularly asked about his tattoo when people see it.
"It's always nice to have people ask about the stories behind the names and the reasoning," he says.
"I think it ensures that I can remember all year round and it has allowed me to work through processing those losses, yet allow them to remain a part of me now."