Sergeant Johnson Beharry was awarded the Victoria Cross, the highest award for gallantry given to members of the British military, for extreme heroism in 2004.
He is one of only five living recipients of the award.
While serving as a Warrior vehicle driver with the Princess of Wales's Royal Regiment in Iraq, Beharry twice risked his life to save his crew and others.
Rethinking Remembrance
Ambushed by rocket propelled grenades and machine gun fire, his commander and gunner were incapacitated and Beharry took the initiative to drive through withering fire out of the killing area.
In order to see he had to keep his hatch open and as a result was shot in the helmet.
Having driven out of the ambush he singlehandedly evacuated his platoon commander and gunner from the stricken vehicle, still under enemy fire.
The following month, recovered from his wounds, his vehicle was ambushed again.
This time a Rocket Propelled Grenade hit the front of the Warrior exploding 6 inches from Beharry's head and blasting shrapnel into his face, head and brain.
Severely injured he again drove his vehicle out of the ambush, passing out into a coma once clear.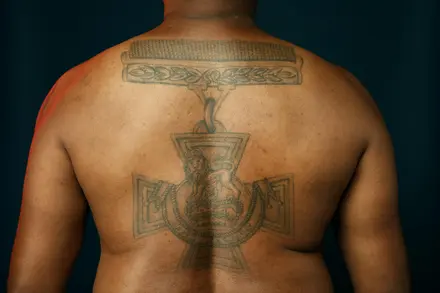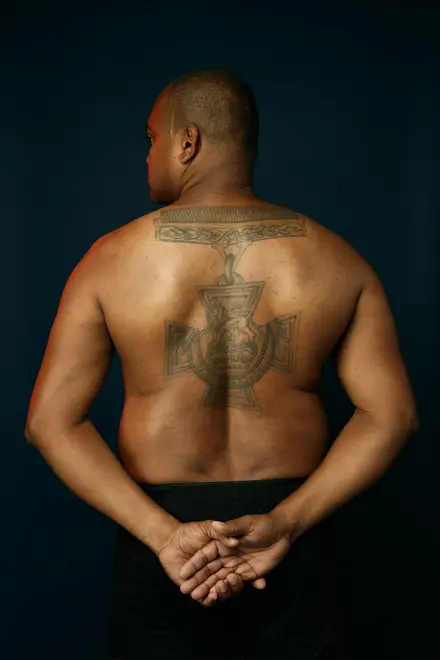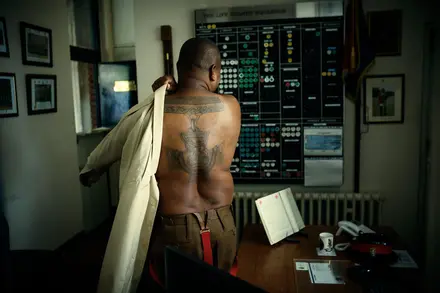 Victoria Cross
Johnson has worn his actual Victoria Cross on only three occasions; for the Queen, at his wedding and when he met Harry Patch, the last British First World War veteran.
He says he is overcome by guilt when wearing it, reminded that so many other brave friends never came home alive.
As a result he loaned his medal to the Imperial War Museum but had the image of it tattooed on his back so he could always carry it with him.
Badges of Belonging
Speaking in 2005 after being awarded the Victoria Cross, he said:
Maybe I was brave, I don't know. At the time I was just doing the job, I didn't have time for other thoughts.